Summer Bucket List Ideas for Adults
These 65 summer bucket list ideas for adults will add tons of fantastic fun all summer long and are even perfect for a weekend without the kids!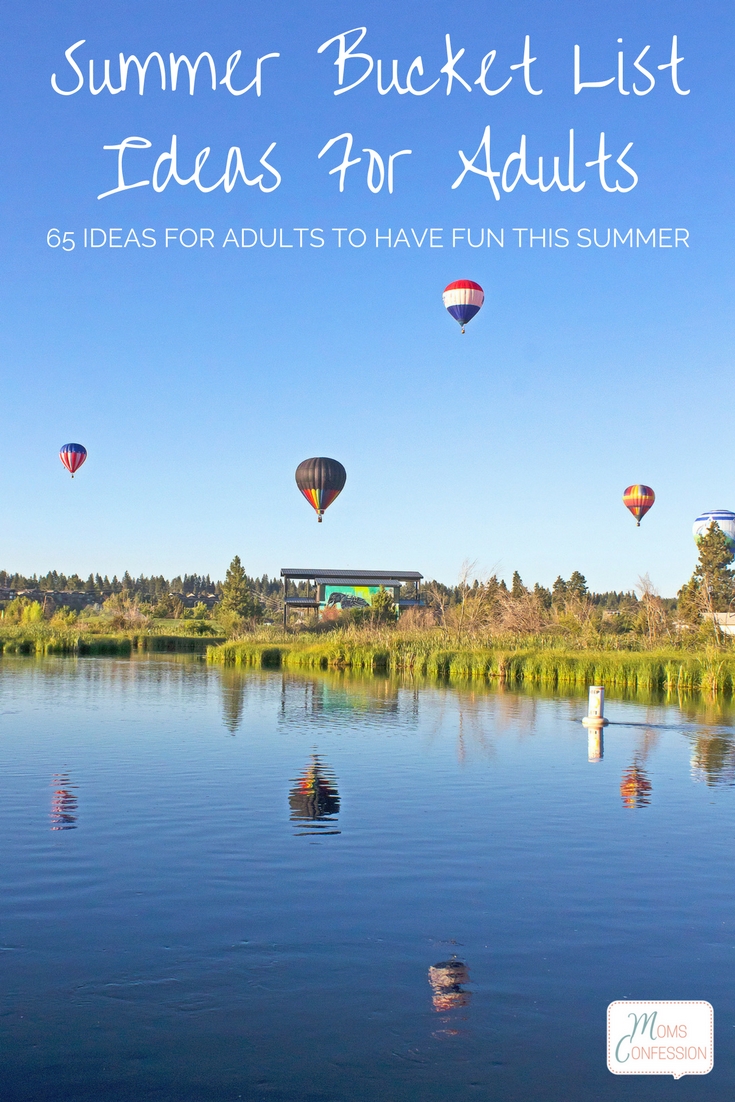 Summer is finally here, and while kids have plenty of activities to keep them busy, adults often struggle to find fun things to do. But don't worry, I've got you covered! With these 65 summer bucket list ideas, you can make the most of the season and enjoy some exciting experiences with your friends or significant other.
Whether you're looking for a weekend getaway without the kids or want to add some excitement to your everyday routine, these ideas are sure to inspire you.
Not only are these ideas great for adding excitement into your everyday routine, they are also great date ideas for you and your partner to enjoy making new memories together.
Single? That's ok too! Who says you can't see a concert, go rock climbing, volunteer at your local shelter, or visit the beach alone? Some of the best adventures can be happy on solo trips and adventures! You'd be surprised how much fun you can have finding yourself on an adventure.
To make this easier for you, I've included a free Summer Bucket List Ideas for Adults printable below so you can start planning your next adventure.
Summer Bucket List Ideas for Adults
Head to the beach and go snorkeling.
Go on a bar walk.
Take a rock climbing trip.
Have a bonfire on the beach.
Go on a couple's camping trip.
Have a zip line adventure.
Plan an epic hiking trip.
Take an awesome road trip.
Camp in a tent in your backyard…like you did when you were a kid.
Have a bonfire just so you can make s'mores.
See an outdoor concert.
Go to a film festival.
Host an adult scavenger hunt around your town.
Travel the entire summer.
Take a bike ride that lasts the whole day.
Get your friends together and visit a carnival. Ride every ride you can and fill up on junk.
Take your dogs to a dog park.
Play a few games of Frisbee golf.
Go hiking until you find a waterfall. Stand under it.
Rent an RV and see the top 5 tourist attractions on your wish list.
Visit a flea market…or three.
Hop in the car and randomly drive for only a specific number of hours. Stop when you reach your time spent and find something cool to do in a new town.
Head south and go deep sea fishing.
Make sand castles. Pretend to be Godzilla when you're done.
Sleep outside in a hammock. Count the stars.
Head to the local pool or beach. Have a "fancy" drink by the water and make sure it has an umbrella.
Find a famous restaurant that you've never visited. Travel and eat there.
Host a 4th of July BBQ with a hot dog bar.
Visit a pick your own produce farm and pick fresh fruits. Make a delicious dessert.
Treat your spouse or partner to a surprise and romantic picnic in their favorite quiet spot.
Visit an amusement park. Ride roller coasters until you're sick.
Visit a street fair.
Take in the sights at your local Renaissance festival.
Cos-play.
Enjoy your backyard in a lawn chair. Don't move all day.
Host an outdoor dinner party for no apparent reason. Serve drinks in fresh pineapples.
Play with sparklers on July 4th.
Go dancing at a honky-tonk even if you can't dance.
Visit a karaoke bar and sing at the top of your lungs.
Enjoy BBQ. Lots of BBQ.
Make homemade popsicles.
Host a car wash to raise money for your favorite local charity.
Set up a table and portable kitchen and serve meals to the homeless.
Volunteer at your local homeless shelter.
Plant a garden that will attract bumblebees and butterflies.
Host a board game night for your friends.
Dance in the rain.
Dance with a total stranger.
Pick a bouquet of wildflowers.
Take a ride in a hot air balloon.
Buy a kite and plan a date with your special someone to fly it.
Plan a no-spend day that is full of activities that are all 100% free to do.
Paint your nails to look like summer fruits. Watermelon, strawberries or pineapples are great choices.
Do a random act of kindness for a stranger every day of summer.
Treat an elderly shut-in in your neighborhood to a summer visit.
Visit your local drive-in.
Blow bubbles with your friends. See who can blow the biggest.
Spend an entire day doing nothing but watching cartoons.
Write someone an encouraging note and send it as a message in a bottle.
Visit a tourist attraction that you've never been to in your hometown.
Be sure to pin this for later Free Summer Bucket List Ideas and get a free printable below.
Grab the free printable summer bucket list ideas and start planning some fun in the sun with your friends or significant other!
See? It's super easy to have summer fun as an adult! You just have to get creative! These 65 Summer Bucket List Ideas to add to your summer fun are just the start! Use your imagination and you can have the best summer you've ever had!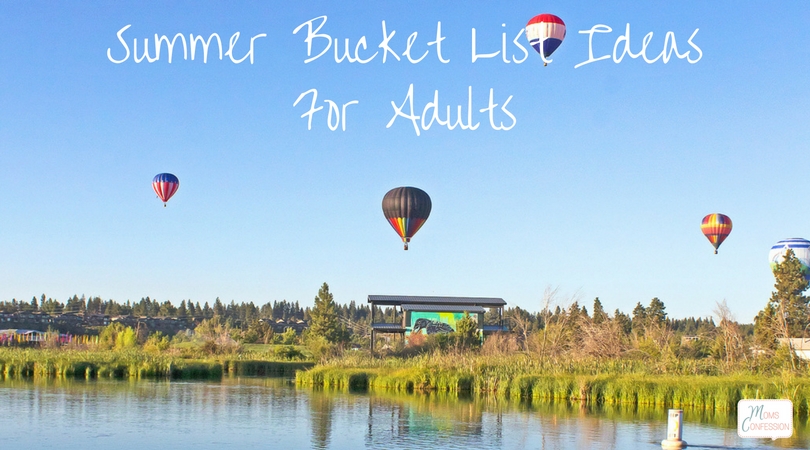 More Summer Bucket List Ideas