Simple Camping Hacks to Save Time & Money
If you love camping like we do, then you will love this great list of camping hacks!  This must-try list of camping hacks will save you time, money, and tons of frustration!  Don't head out for a camping trip without these in your arsenal!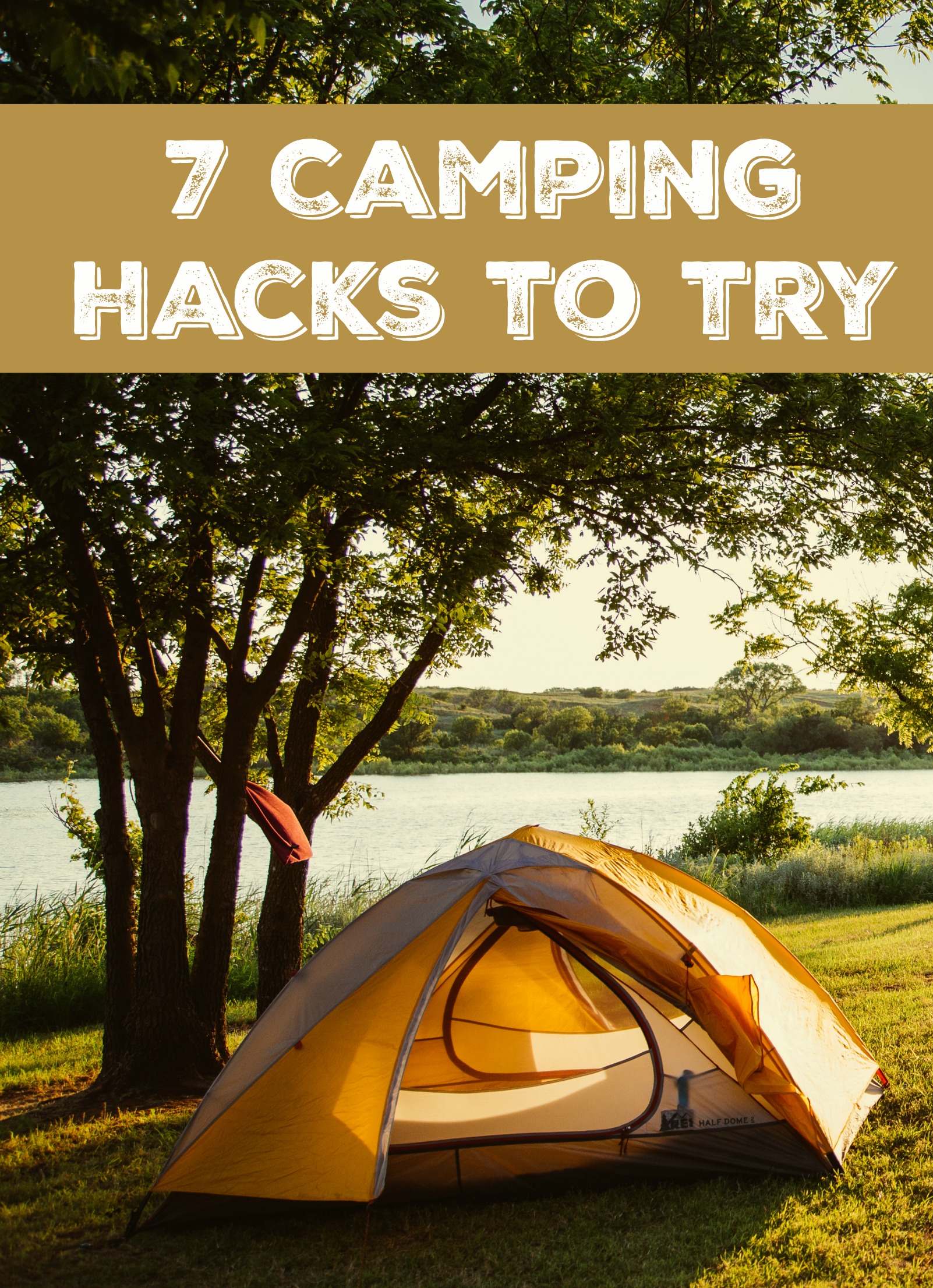 7 Camping Hacks To Try
Are you headed to the woods this summer for a family camping trip? Setting up a tent with the girls for the weekend? Anytime you are headed out to live temporarily in nature you can use a little help making it a great mini vacation.
Try these awesome camping hacks to make your next trip easier and more successful. Shortcuts, double duty hacks, and tips that you have to try on your next trip!
Fire Starter
ake your fire starters along using items around the house that were destined for the trash and make fire starting a breeze.
Fill empty toilet paper tubes with lint and wrap in newspaper, include cinnamon sticks, whole cloves, sage leaves, or other spices and seasonings to add a scent to your fire.  If you don't want to go the homemade route, check out some instant fire starters to make the job easier.
Water Jugs
Freeze water in gallon jugs to use not only for fresh drinking water as they melt but they will keep your food in the cooler cold longer without making it soggy. Place one or two in each cooler.  
This is a favorite of our camping hacks for short weekend trips especially!
On the Go Breakfast
Make breakfast easy by placing eggs in large mouth plastic bottle- like an empty and clean sports drink bottle or creamer bottle.
Pancake mix can be made ahead and placed in a squeeze bottle. Shake well and pour out just what you need for the simplest camping breakfast.
Key Fob Floaters
If you are planning on kayaking, canoeing, rafting, fishing, or any other water sports while on your camping trip add a screw hook eye to your keys then press on a wine cork to make them float should they land in the water.
This is one of those that you may not need but better to have it and not need it than to not do it and lose your keys in the river!  If you don't want to make one, grab a pack of floating keychains instead.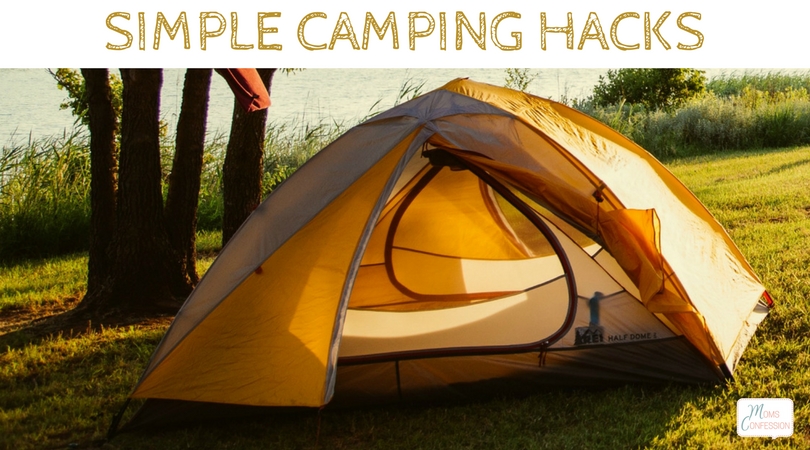 Disposable Cookware
Save on packing space and dirty dishes by using aluminum foil to create packets for food, bowls, pans, etc. You can leave most of your pots and pans at home by using double or triple layers of aluminum foil to fashion cookware for the grill or firepit.
So many dishes from breakfast to dessert can be prepared inside of foil. When you are done just, toss it in the trash.
Single Serve Packs
Snip straws into small 1" lengths, seal one end by pinching with needle nose pliers and heating carefully with a lighter. This creates one of our favorite space-saving camping hacks!  
Fill with toothpaste, seasonings, antibiotic ointment, etc… Seal on the other end as you did the first. These single use packs save space, help you pack lighter, and are convenient while sleeping under the stars.
Duct Tape
That handy dandy all purpose Duct Tape can fix just about everything; and this is true even on a camping trip so don't leave home without it.
Duct tape can be used to repair a rip in your tent, air mattress, use a piece as a band-aid, and many other ways. Instead of carrying a huge roll you can wrap a length or two around your water bottle and pull off as needed.
These simple camping hacks will make your next trip out with friends or family tons easier to manage! Grab a few tools and get packing for the ultimate weekend adventure in the great outdoors!
More Camping Ideas:
Be sure to pin this for later!