5 Steps to Successfully Organize Family Photos and Memories to Cherish for Years
As you declutter, items tend to fall into four categories: keep, resell, donate or trash. But, there's also a whole category that is often glossed over: the "I-want-to-keep-all-this-sentimental-stuff-but-it's-taking-over-my-house." Case in point: how many drawings do you have from when your child was in kindergarten? Or, how many family photos do you have, scattered here and there? These are definitely memories worth keeping – and also stuff worth organizing. But how do you achieve that happy medium?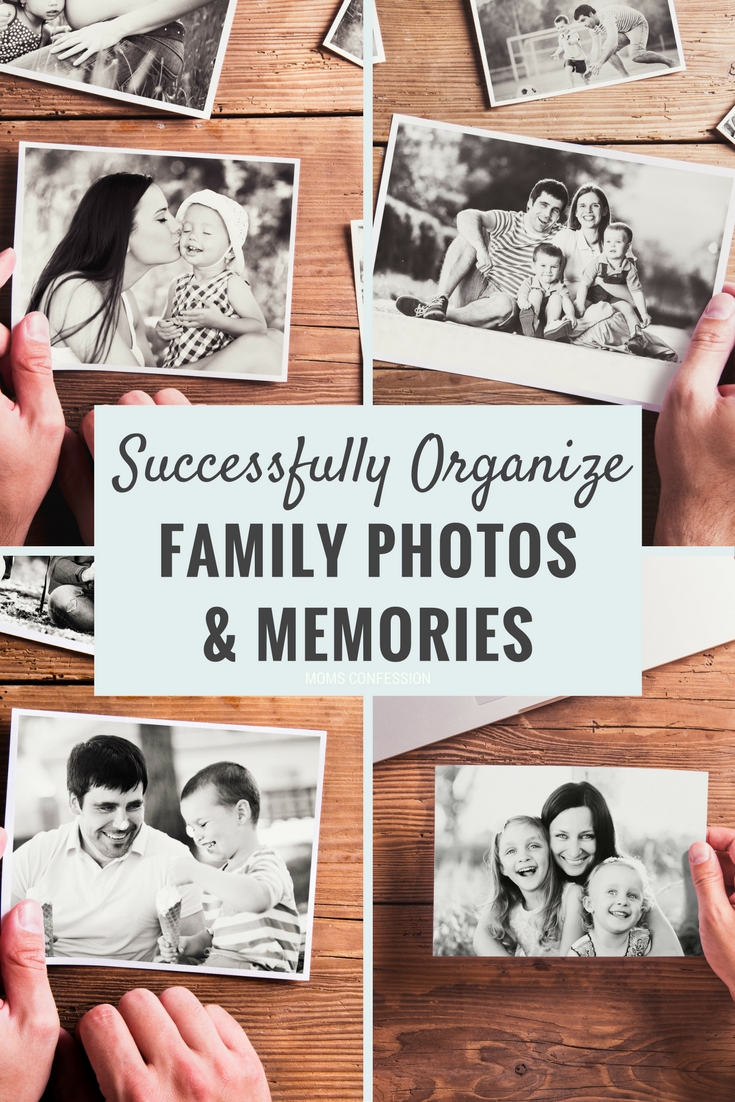 As parents, we all have hundreds of family photos and paintings, drawings, crafts and more from our kids. Here are five of the easiest ways to organize these precious family memories:
5 Steps to Successfully Organize Family Photos and Memories to Cherish for Years
Send art to the cloud: Never misplace another hand turkey or watercolor masterpiece again. Making a virtual copy of all your child's artwork is one of the fastest ways to cut back on paper clutter and preserve wonderful memories. Apps like Artkive and Canvsly let you take a digital picture of the artwork, then tag and store the image in the cloud. You can even turn the art into a printed book.
Add photos to a digital frame: How many family photos do you have framed around your house? How many "photo collages" have you made? You can save precious wall space by adding all of these pictures to a digital photo frame. The photos can change every minute (or less), letting you have your own family slideshow anytime you want!
Make a rotating art gallery: If you're not ready to go high-tech with your children's artwork, you can display and organize your kids' artwork in a creative, attractive way around your house. You likely have dozens of pieces of art, so keep it fresh by mixing up the display every month! Fashion a clothing line along a wall with string and secure the paintings and drawings with a clothespin. It won't destroy the art like a thumbtack and you can easily change the display whenever you'd like.
Surprise with personalized memory boxes: How cool would it have been if you were presented with a childhood memory box when you turned 18? Or when you graduated from college? You can start building this time capsule for your son or daughter during preschool and compile these little snippets of time in a big box. It keeps all these artifacts organized in one place and makes for a beautiful journey through time.
Share the love: We are so compelled to keep every drawing, sketch, and finger painting because they represent so many emotions and memories. Share these loving feelings by sending them to relatives, teachers, friends, or babysitters. Have your son or daughter write a note on the back and it's guaranteed to be a memorable gift.
What are your tips for organizing family memories?