Chocolate and Strawberry seem to be the favorite ice cream flavors among many people. Personally, I think people don't give vanilla a fair shot. There is an assumption that vanilla ice cream is bland and doesn't have enough flavor. While this might be true for some vanilla ice cream, it certainly isn't true for this vanilla ice cream recipe. If you have been searching for a vanilla ice cream recipe that is creamy and has flavor, you can stop looking!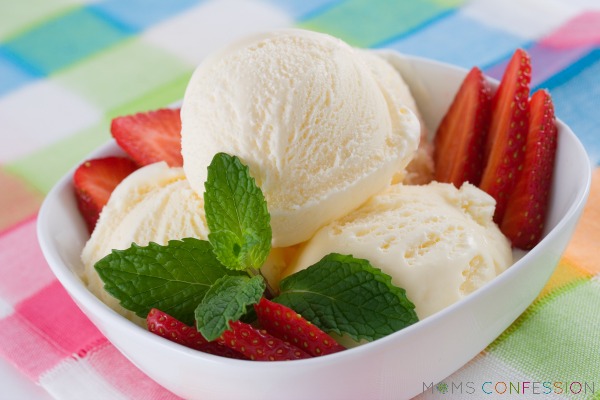 This is the recipe that you have been searching for. You can do so much with this ice cream recipe. Sometimes my family likes to enjoy it plain and other times we add fresh fruit or a chocolate sauce to it. This is the perfect ice cream recipe to let your imagination go into overdrive.
Vanilla Ice Cream

Yield – 4-6 servings

Preparation Time – 5 minutes

Cooking Time – 20 minutes

Ingredients

1 1/2 cup 2% milk
1/2 cup Splenda
3 cups half & half
1 1/2 tablespoon pure vanilla extract

Instructions

Mix all ingredients in this Cuisinart Ice Cream Maker and enjoy this delicious vanilla ice cream recipe in 20 minutes or less.
This post contains links to Amazon.com. Any purchase made through the links above helps support this site. Thank you for your support!
Try this great ice cream recipe too!