Many people love sitting out and enjoying summer evenings and making outdoor dinners is a great meal idea. These summer dinner ideas are perfect for enjoying a summer meal outside and each of these can be made either inside on the stove or outside on the grill.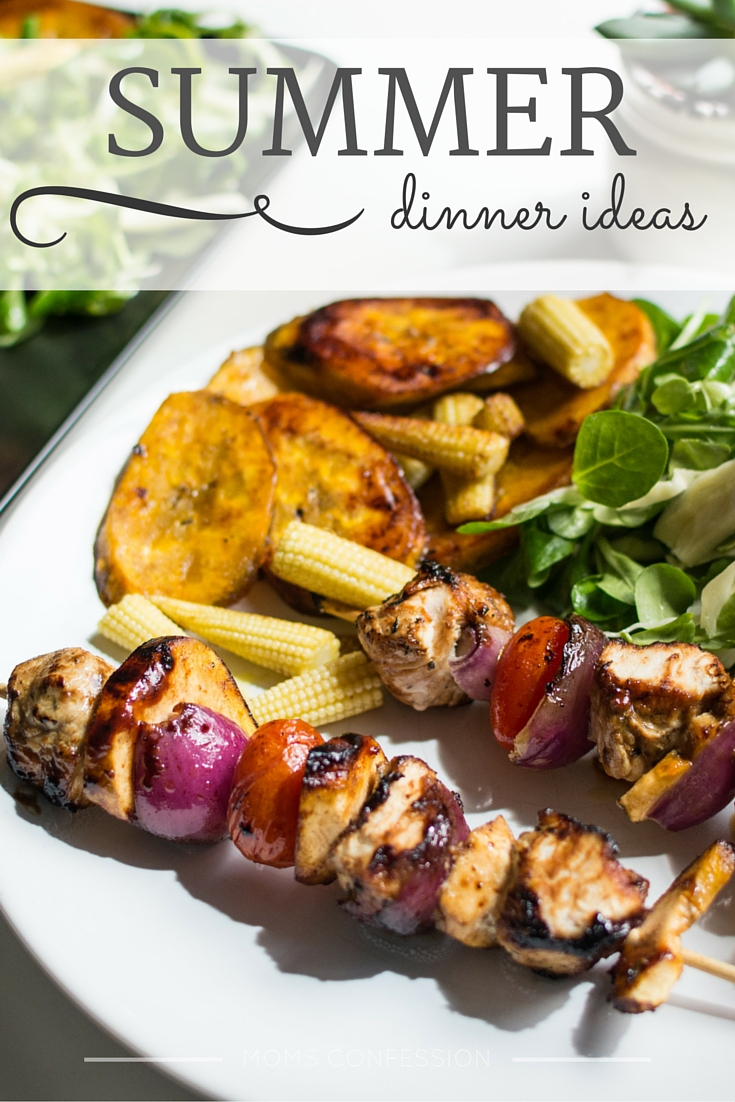 Summer Dinner Ideas
Combine any of these summer meal ideas with your favorite vegetable side dishes for a complete and delicious dinner. Invite over a few friends for an outdoor barbecue to enjoy these summer dinner ideas and complete your summer dining experience.
Chicken and Zucchini Skewers
Summer is a great cooking season because the weather is warm enough for the grill! If you're looking for a quick and easy meal to make on the grill, consider throwing together some chicken and zucchini skewers. The pieces are cut small enough that the cooking time is relatively quick, which allows you to chow down while enjoying a late summer afternoon.
BBQ Chicken
Another grilled favorite is BBQ chicken. This summertime dinner can be made inside with the oven or outside with the grill. The grill seems to add an extra flavor, especially if you use a charcoal grill. This meal can be served with any number of sides, including corn on the cob or grilled veggies.
Grilled Avocado Burger
If you love a big, juicy burger for dinner, you've got to try a grilled avocado burger. Cook up your burger like you normally would and add all of your favorite toppings. Once your burger is loaded up, add a few slices of avocado to the top. Avocado adds a fresh taste to any meal, making it a great addition to a summer dinner.
Lime Chicken Tacos
Lime chicken tacos are great for a fun, summer dinner that everyone in the family can enjoy. Throw together some chicken on the stove or on the grill and cook it with some juice. For added flavor, include lime slices with dinner so you can squeeze some fresh lime juice over your cooked tacos!
Stuffed Peppers
Stuffed peppers are a delicious meal you can make for any summer dinner. This recipe is easy to throw together and you can modify it to suit your tastes. You can also choose to either cook it inside with the stove or outside on the grill. Either cooking method will create a great taste everyone in the family will enjoy.
Looking for more Summer Meal Ideas?