4th of July Party Ideas To Enjoy with Friends and Family
To me, nothing says summer than a BBQ, some good friends and warm nights. The 4th of July is what comes to mind for most people as the biggest event of the summer and it can take some planning to make sure yours is talked about for holidays to come.
Let's put on your patriotic party hat and get this party started!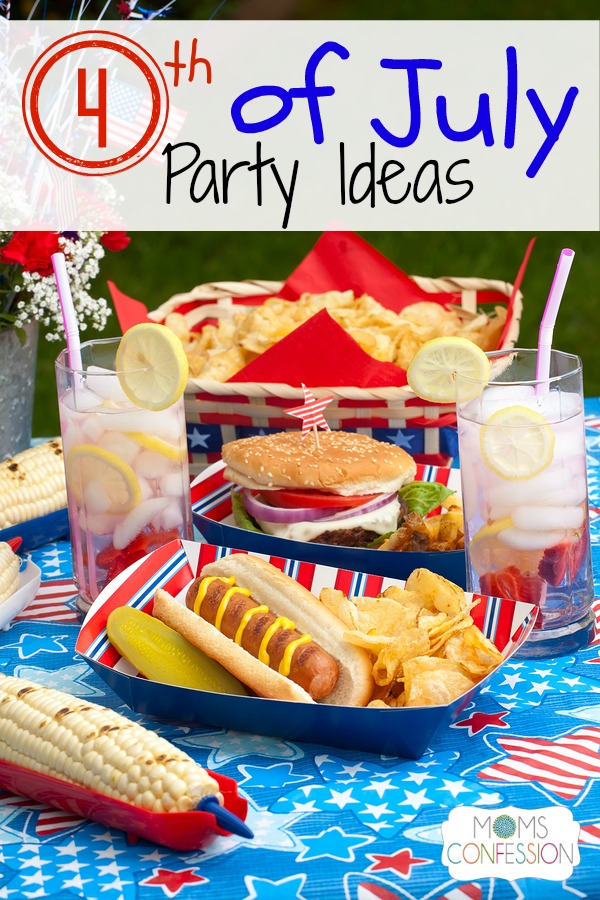 4th of July Party Ideas
Fireworks for the Win!
One of the biggest events of the night is likely to be fireworks after it gets dark, but why not do a decorated bike parade during the day to keep excited kiddos occupied? Just grab some dollar store streamers, party decorations and so on and hold a decorated bike contest as well as a parade of them in your neighborhood. This is a great way to take up some time after the meal is over and it's not quite time to do fireworks.
Red, White & Blue Decor
Provide red, white and blue decorations such as tablecloths and balloons to add to the atmosphere. Also, incorporate this into many of the foods you serve as well. You could provide punch for red and a tray of blueberries for blue for instance. Or try some of these 4th of July Dessert Recipes…yum!
Races anyone?
Do some traditional games like 3-legged races and spoon and egg races. The 4th of July is the perfect time to bring back some of your favorite games from childhood and share them with the young ones.
Relax by the Fire
As the evening gets cooler out, a fire will be a great way to get everyone together for some relaxation. Make sure to check with your local laws and regulations before you start one, though. You can do one if you have a pit in your backyard, or go to a separate location to do one.
Get in My Belly!
For food, you could do a shrimp boil, clambake or just the traditional hot dogs, ribs and hamburgers. If your affair will be a big one, ask everyone to bring a side or dessert to share. A potluck is a traditional way to enjoy this holiday or you can check out this 4th of July Meal Plan Idea to get you started.
Party Favors for Everyone
One fun idea for party favors is to wrap some sparklers (unlit of course) in red, white & blue ribbon and hand those out. Sparklers are not too expensive and this would be a cute way to say goodbye or to even use as nameplates for seating.
Get Crafty
If you are still finding yourself with more time before the big fireworks show, why not break out some crafts? There are literally hundreds of crafts for the holiday on Pinterest and most of them are not too expensive and may even use materials you already have at home, such as construction paper, glue, and glitter.
Enjoy a Picnic
If your party will not be a big one, why not go for a nice late-evening picnic? Pick a spot that will have a good view of the city right before dark. That way, when you are just about done eating, the fireworks will start around town and you will be able to see them as they go off. You might even get lucky and be able to see the city's main display if your area has one. Check out these tips on planning the perfect picnic.
What are your plans for this 4th of July? I would love to hear your traditions at your get-togethers for this holiday!