How to Grill Ribs – Tips & Wet Rib Rub Recipe
This post is part of a social shopper marketing insight campaign with Weave Made Media®, Smithfield® and Farmland®, but all my opinions are my own. #weavemade #GetUpandGrill #GetFiredUpGrilling http://my-disclosur.es/RgFrEH"
Grilled ribs are a staple in our house over the spring and summer months. Between grilled, smoking or cooking ribs in the oven, we are always fired up for grilling ribs with the family. Grilling ribs has become somewhat an art for our family. We love them and look forward to enjoying them every chance we get. Whether we are enjoying smoked ribs or ribs on the grill, we are always looking for new ways to enjoy one of our families favorite meals.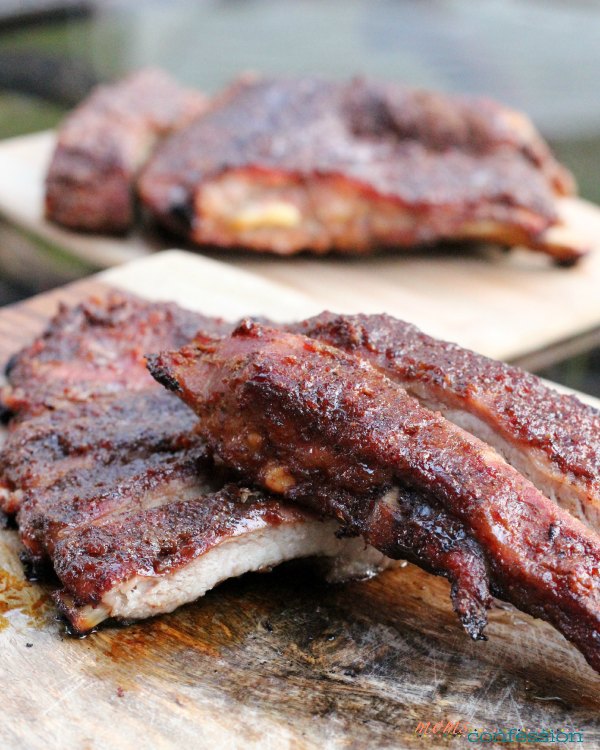 One of our favorite ways to change up the traditional grilled ribs recipe is by creating a new rib rub. Most of the time we keep it simple and sometimes we go all out and try something so off the wall that our children look at us like we are crazy. This was one of those "are you guys crazy" moments where we thought "what's the backup plan if this doesn't work out."
The crazy idea of adding a banana into our rib rub recipe came on as an accident. I shared a pic on Facebook because I was super excited for rib day to be here and when my friend Kristin of Coupon Kristin asked, "Okay, where do the bananas fit in??? ;)" it sparked some serious inspiration in me to incorporate the banana into my rib rub. It was a total fluke that took a crazy idea into a recipe that my family is begging for more of. Crazy idea or not, you have to try the recipe below!! It's amazing y'all!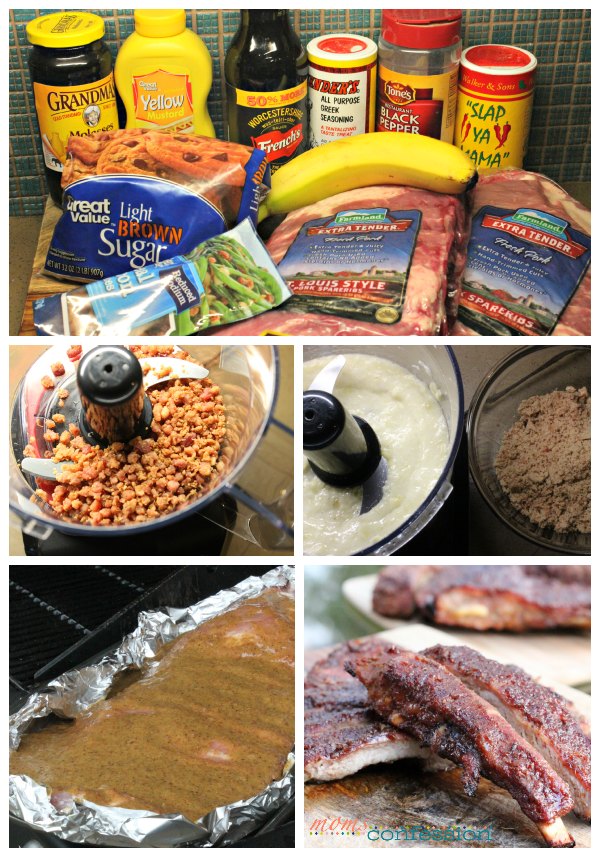 Wet Rib Rub Recipe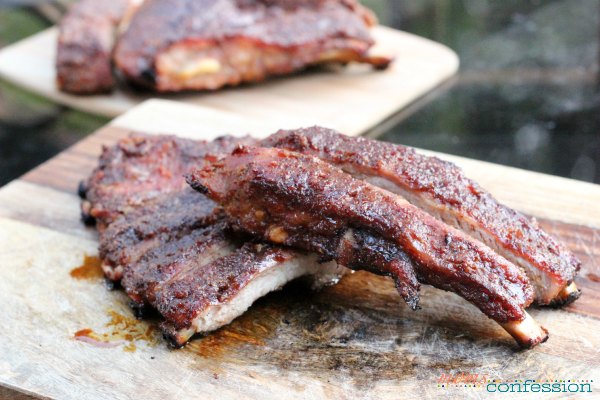 Place bacon pieces and light brown sugar into a food processor and pulse until all clumps are removed and bacon pieces are tiny pieces.
Remove bacon and sugar mixture from food processor and place the banana into the processor and pulse until it reaches a liquefied consistency.
Add bacon and sugar mixture in with the banana and blend together.
Add remaining ingredients into the food processor and blend together well.
Place ribs on aluminum foil and form a bowl shape around them. If the foil is not wide enough (most of the time it's not), take two equal size pieces and fold them together on the longer end a couple times then straighten it out to form a larger piece.
Place ribs in the foil bowl on a cookie sheet for easy transport to the grill.
Pour the wet rib rub over the top of the Farmland® Spareribs and spread the mixture with a spoon until there is a good coating of mixture all over them.
Place rib bowl on the grill and BBQ them on indirect heat for approximately 3-4 hours.
Usually we make a BBQ sauce to go along with our ribs, but this wet rib rub recipe was so good, we didn't need it at all. The flavors blended so well together and created a great mix of sweet and spicy. These ribs will be made again…you can count on it!
Additional items needed:
Food Processor
Aluminum Foil
Gas or Charcoal Grill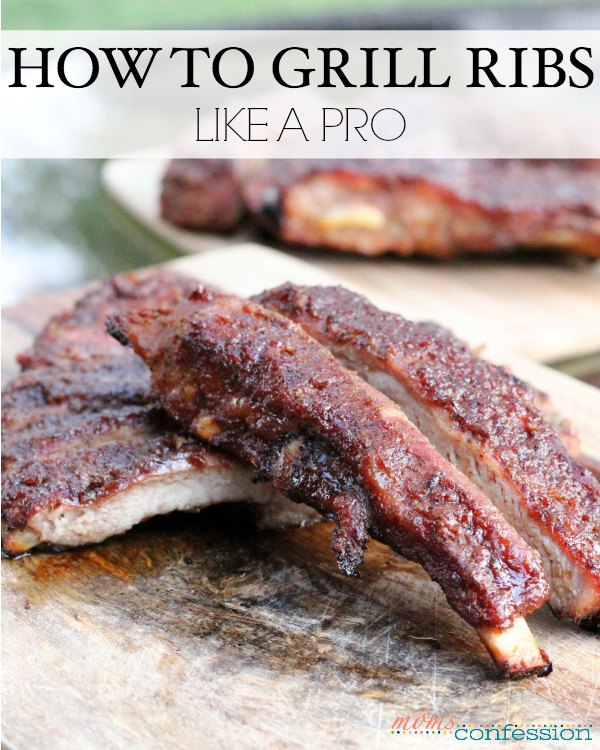 How to Grill Ribs Like a Pro
Purchase lean ribs, like Farmland® St. Louis Style Pork Spareribs, Pork Loin Baby Back Ribs, or Pork Spareribs. These ribs can be found at Walmart stores nationwide. If you are unable to find Farmland® brand, the Smithfield® brand is just as good.
Choose the best rib rub recipe for your family. We are fans of both- Dry Rib Rub or Wet Rib Rub (above)
Grill ribs on indirect heat. If you grill ribs on direct heat, the risk of burning them is high. By keeping the fire to one side of the grill with the ribs on the opposite side, you ribs will be gently cooked over a longer period of time and the risk of burning them is lower.
Foil bowls and wraps are your friend. Create a foil bowl to keep the juices into your ribs so they have more of a fall off the bone consistency.
Keep the grill temperature consistently around 300 degrees. By having a consistent temperature, you will ensure that grilling ribs will cook evenly throughout.
More Dinner Ideas
[riview id=485 num=2000 orderby=title order=asc size=150×150 showtitle=always lightbox=0]