Want in on a little secret? Strawberry Ice Cream is a family favorite in my household. Surprise, Surprise, right? We can go through a lot of ice cream, which is what sparked my interest to start making my own.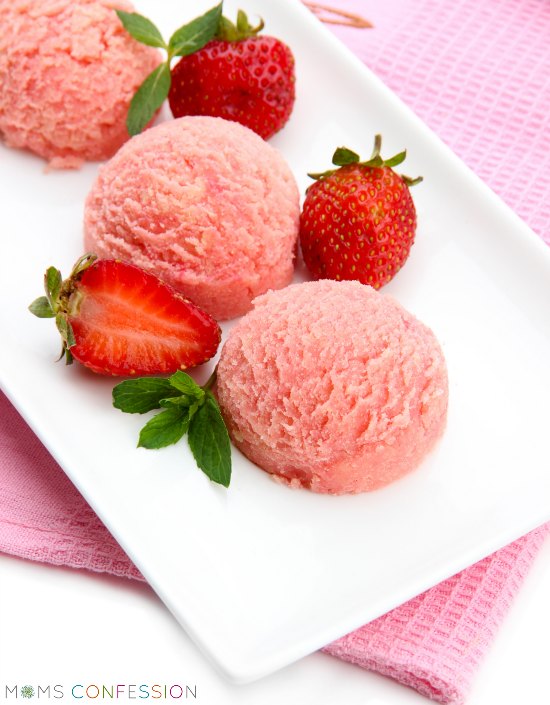 I love all different flavors of ice cream but strawberry is at the top of my list! This recipe is extremely simple and taste as good as it looks. This is also a very budget friendly recipe making it perfect for anyone working with a strict grocery budget.
Whip this recipe up on a warm summer evening in 20 minutes or less with the Cuisinart Ice Cream Maker and you will have one happy family! You can get creative and try other flavors and have an ice cream party with your friends and family.
Strawberry Ice Cream

Yield – 4-6 servings

Preparation Time – 5 minutes

Cooking Time – 20 minutes

Ingredients

1½ cup 2% milk
½ cup finely chopped frozen strawberries
½ cup Splenda
3 cups half & half
1½ tablespoon pure vanilla extract

Directions

Mix all ingredients in this Cuisinart Ice Cream Maker and enjoy this delicious strawberry ice cream recipe in 20 minutes or less.
Let's chat…what is your favorite flavor of ice cream?
Get for more family recipes here!
*This post contains affiliate links to Amazon.com