Snacking is a part of the holidays. It helps to keep those tummies full in between the bigger meals. I know my family prefers to have one big meal and in between they like to snack a ton. I have gotten creative with the holiday snack choices I offer in my home. I believe you need a little bit of healthy choices and some not so healthy choices. If you need holiday snack ideas, make sure to check out my ideas below.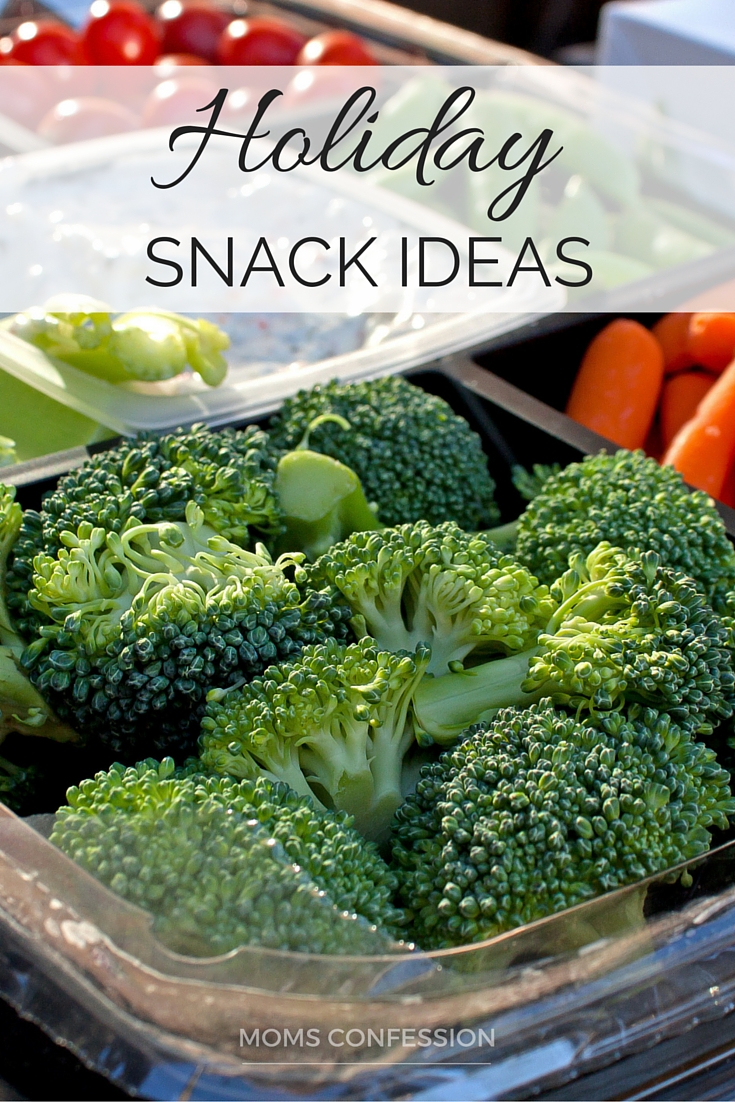 Holiday Snack Ideas
I love having holiday snack ideas in my multi-sectional serving tray with lid.  It's so handy to place out on a table for everyone to serve themselves from, and then simply snap a lid on and slide into the refrigerator later.  It makes it much easier to manage, and they stack easily if needing to save space.
Chex Mix
Everyone needs something sweet and salty to snack on during the holidays. I love to leave my guests wondering what else yummy is in my kitchen. I love making homemade Chex Mix for the guests. I add in hints of dark chocolate to make it even yummier!  If you don't want to go with homemade, check out the various flavor combinations and buy it already mixed!
Fruit Salad
Instead of putting out a fruit tray, I concentrate on a fruit salad. This is a delicious way to put fruit and it's so colorful. People don't know how much they love eating fruit because they're blindsided by all of the other delicious options. I try to give my guests healthy options and I feel as though fruit salad is the way to go with this.
You can even add in your own homemade fruit dips!  I have three favorite dips that I use for fruit, that everyone loves.
Melted 1 cup milk or white chocolate with 1-2 tablespoons heavy cream for dipping
Mix 1 tub strawberry cream cheese and 1 container marshmallow fluff together for dipping
Melt 10 ounces caramel with 1-2 tablespoons heavy cream for dipping
Veggie Tray
For all of the health nut people that I invite over to my house for the holidays need to have their veggies. I love to put out the works when it comes to veggies. Broccoli, carrots, cauliflower, green peppers, red peppers, mini tomatoes, and more! I also put out a variety of dips, so people can use what they want.
I love using this veggie tray that has a place for ice underneath to keep your veggies and dips even colder!
Dessert Tray
Who doesn't love dessert? I love putting out my fair share of healthy stuff, but I need to put out a dessert tray too. The holidays only roll out once a year, so I try and have the best of both worlds. I love putting out desserts that are easy to grab like mini cupcakes, puppy chow, cake pops, and cookies.
What are your favorite holiday snack ideas? I'd love to hear your ideas as well!
More Holiday Tips: