Wouldn't it be awesome to have a lineup of yummy winter drinks ideas ready and on hand? I wanted to share some winter drink ideas to help you prepare for winter. The official start of winter isn't even for a few more weeks, so you have some time to prep.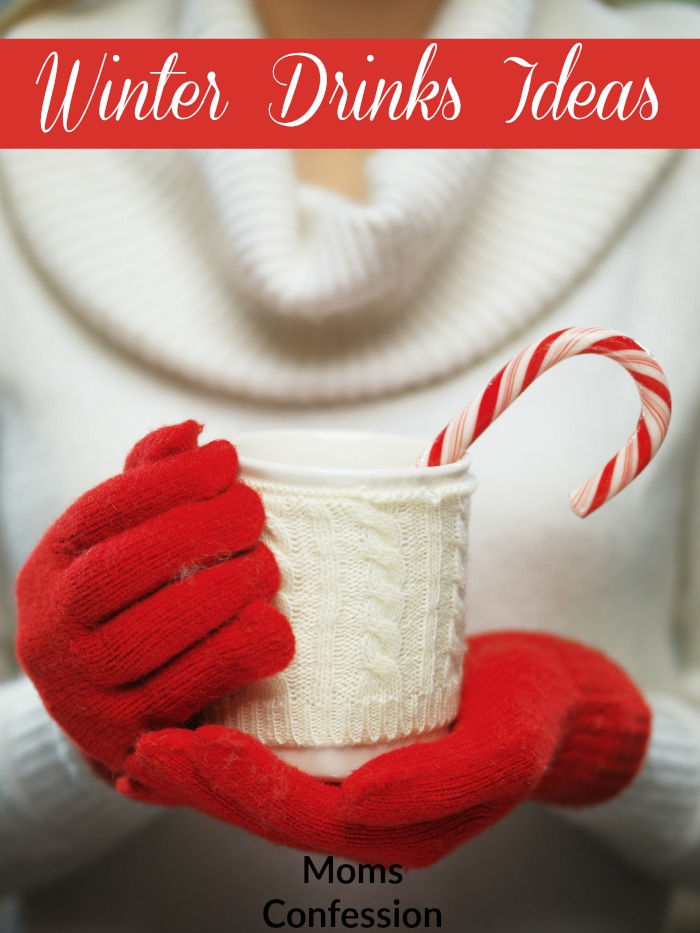 You may be wondering why I am sharing winter drinks ideas.  The thing is, when the weather gets colder outside, there is nothing more comforting as snuggling up with a warm mug and tucking yourself into a comfy chair in front of a fire.  Even in Texas, it gets cold enough to enjoy some warm winter drink ideas on cooler days!
Top Winter Drinks Ideas
Homemade Hot Chocolate- I don't think you could have a better winter drink idea. There's something about the taste of homemade hot chocolate!
Homemade Cider- If you love cider, don't think that it's only for fall!
Mix Eggnog & Baileys together- I'm a lover of this winter drink mix. I have always loved eggnog and Baileys when you put them together; they're perfect!
Homemade White Chocolate– This is just as yummy as hot chocolate, but you use white chocolate instead. Delicious!
Mocha Coffee- This is where you put a couple of pumps of chocolate in with your hot coffee. You can add whipped cream, and you shall be in heaven.
Gingerbread Milkshake- This is a cold drink, but so good.
Pumpkin Pie Coffee- With a mixture of coffee, whipping cream, and a dash of pumpkin pie spice, you will be in heaven!
Smores Hot Chocolate- My mouth is drooling at the thought of this one! Using homemade hot chocolate, marshmallows, chocolate, and whipped cream, you will be saying yum! Hot chocolate is a necessary part of the holiday season. It's one of those drinks you don't regret making!
These winter drinks are some of the most popular options.  From cold drinks with winter flavors to the classic hot winter beverages, this list has some of the top choices out there.  Everyone will find something on this list to drink when it gets cold outside.
Here are some of our favorite winter drinks recipes:
For the colder season, indulge in as many winter drinks as you'd like.  Enjoy a nice hot chocolate with breakfast, or a classic winter drink like apple cider as a special treat in the afternoon.  No matter when you drink your favorite winter drink, this list is a great place to begin to help you decide what you will enjoy.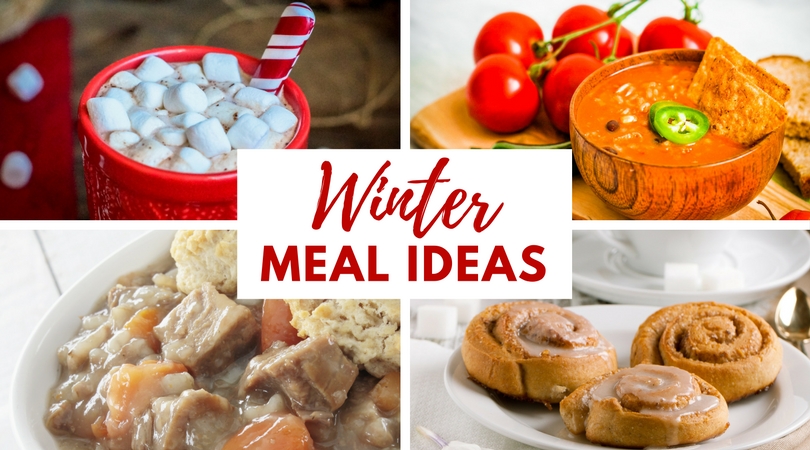 More Great Winter Food Tips: