'Tis the season for delicious food and these marshmallow pops are sure to please everyone at your party. I love a good appetizer, but a delicious dessert at the holiday party wins me over every.single.time.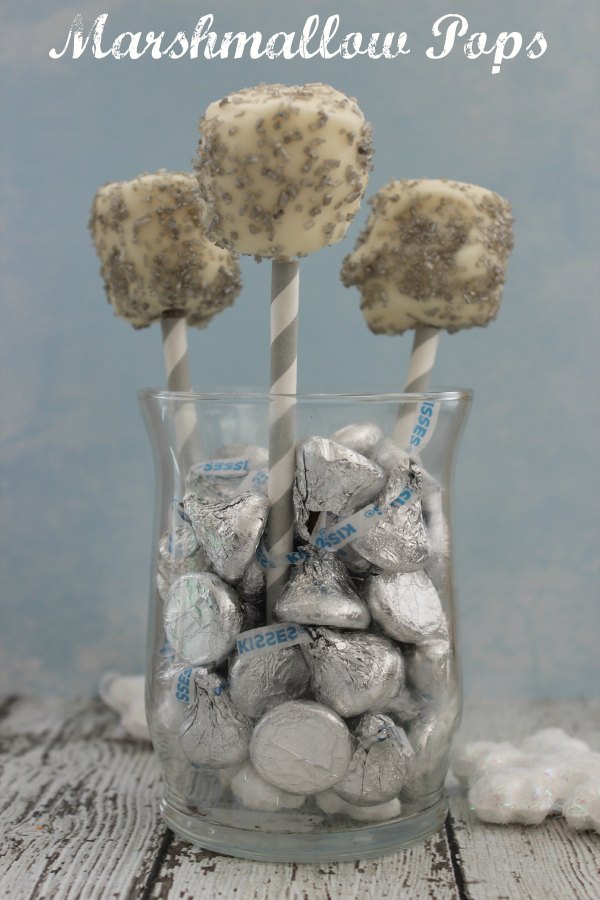 What can I say? I love sweets! Don't you? If you are planning a party or need a little pick me up to get you through the holiday season….these Silver & White Marshmallow Pops are sure to do the trick! :)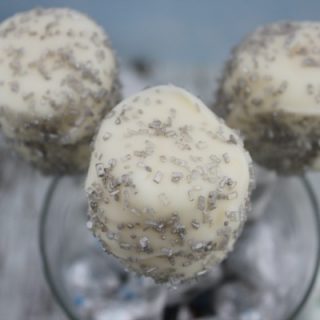 Christmas Sparkle Marshmallow Pops on a Stick
Ingredients
6 Regular Marshmallows
1/2 cup White Candy Melting Chips
Silver sparkle Decorations
6 Sticks
Instructions
Heat White Candy Chips by microwaving for 30 seconds stirring and repeating until melted. Allow to cool for 2-3 minutes.
Insert stick in each marshmallow.
Dip marshmallow in melted candy and roll to coat completely.
Sprinkle with Silver decorations.
Lay pop on wax paper.
Immediately place in refrigerator for 10 minutes to set candy mix.
Pin these Marshmallow Pops for later!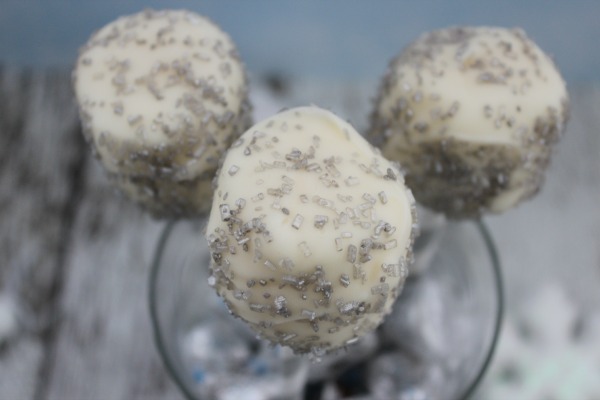 Like what you just read? I bet your friends will too! Share this with them on your social media channels by using the links below…your friends will be happy you did! :)