Gluten Free Lunch Ideas for Kids
If your family is gluten free, finding lunches for your child can be a hassle. Between needing to make something fast and easy, but that also sits well in a lunchbox, you may be feeling like you can't find gluten free lunch ideas for your child, but you can. Quick, easy school lunches don't always have to have bread and these are just a few of the fantastic, nutritious, filling and easy options you can try.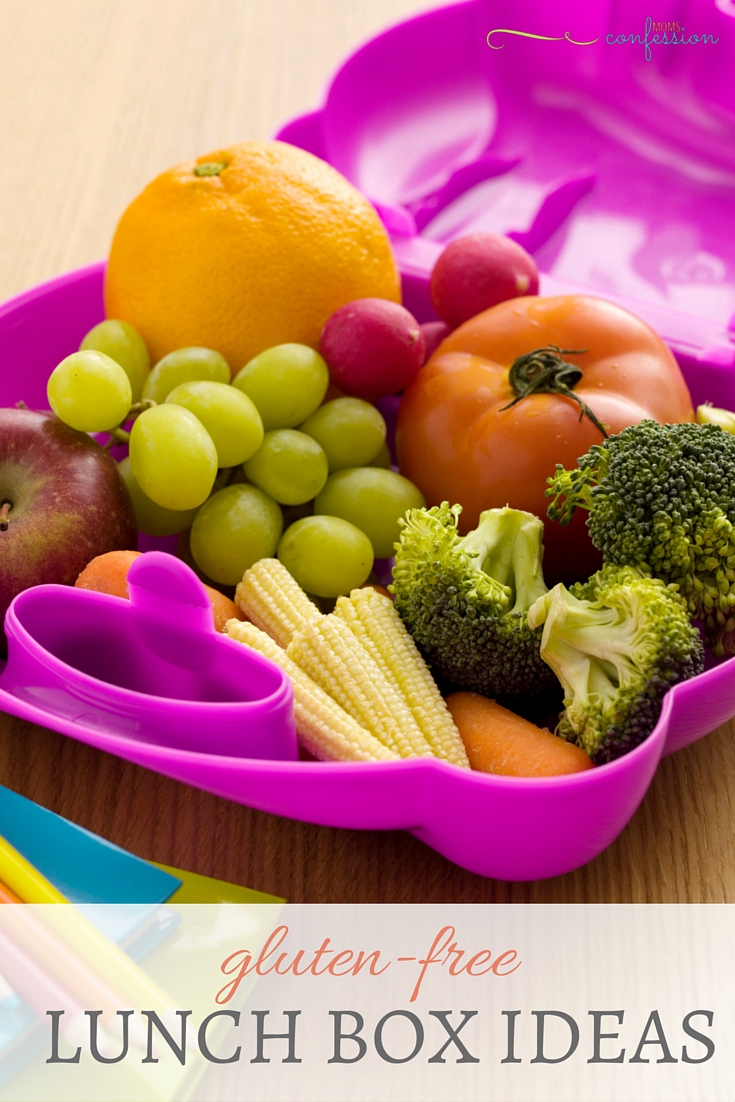 Gluten Free Lunch Ideas for Kids
Tacos or Nachos
Use a bento style container with multiple compartments to pack portable tacos or nachos for lunch. Put taco meat, shredded cheese, salsa, and toss in any vegetables your child likes into the container. Add in gluten free taco shells or corn tortillas and some applesauce or fruit to give them a well-rounded meal. For nachos, stack gluten free tortilla chips in one bowl and put nacho cheese and a mild salsa in one container with two compartments. To add in a healthy aspect, include a bowl of fruit and some yogurt as a snack.
Breakfast for Lunch
You can pack breakfast for lunch for your child by adding a sliced boiled egg, fresh fruit, string cheese, yogurt, and in the lunchbox. Toss in a portable thermos of orange juice and you have a gluten free lunch that is tasty and a nice surprise.
If your child doesn't like boiled eggs, choose a gluten free cereal and pack two thermoses: one with milk and one with milk for the cereal. Add fruit and yogurt to give them breakfast in the middle of the day.
Chicken Wrap
Instead of a sandwich, do a chicken wrap. Dice up a chicken breast and load the wrap with whatever vegetables and condiments your child likes. Roll all of it in a corn tortilla for a gluten free wrap. In the lunchbox include string cheese, a flavored water, carrots and ranch for a light lunch that will keep them filled without weighing them down.
Finger Foods For the Win
One of the easiest and best lunches to make for kids (especially young kids) is a couple of containers with finger foods. Add diced lunch meat slices (from gluten-free lunch meats), cube cheese, gluten free crackers, hummus or black bean dip, cucumbers, carrots, and celery all to one lunchbox to allow your child options and to get rid of things you have in the fridge and pantry. It's a win-win for both of you!
Dinner Leftovers
If you make a gluten free soup for dinner, add leftovers into a thermos and serve them for a hot lunch the next day. Add in crackers and a side salad (with dressing in a separate container) to make it a dinner style meal in a smaller portion perfect for lunch. You can also do this with leftover chili. To really kick the chili up a notch, add a bowl of Fritos and a small baggie of shredded cheese for your child to make Frito pie.
Tips to remember when making these gluten free lunch ideas
To reduce waste, invest in a few containers and thermoses, and make sure you have lunch size coolers to keep food cool.
Remind your children not to trade food with their friends in case of allergies.
Pack them a treat to make them feel better about having to be gluten free.
When you go gluten-free, you sometimes sacrifice calories. Make sure your child is getting enough calories from the foods they can eat.
Learn more about the Gluten-free lifestyle
If you are new to the gluten-free lifestyle, check out these books to get you acquainted with how to cook gluten-free, gluten-free meal ideas, and so much more.
More Gluten-Free Meal Ideas