Mason Jar Salad Ideas and Recipe Ideas for Lunches on the Go
Mason jars are so versatile. I use them for everything from holding cleaning supplies that I made to food storage and even craft supplies. One way you can use them is to make and take a mason jar salad to picnics, lunch at work and even pack in the kid's lunches! Let's look at some ways that Mason jars make awesome salad containers!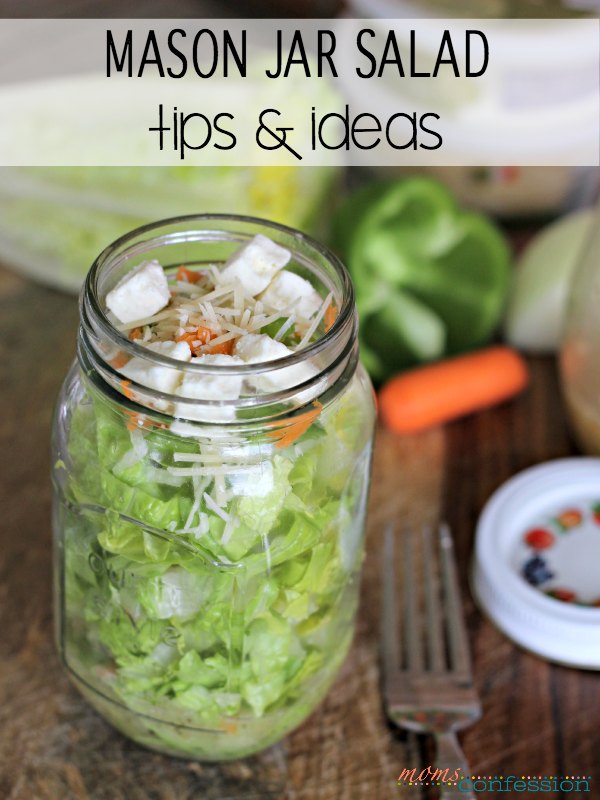 One of the best reasons to take along mason jar salads is because the mason jar will actually keep the salad fresher, longer than just a regular container or the plastic bags the produce comes from when purchased in the store. Of course, this is just the produce without the dressings on it, but produce stays very crispy in mason jars alone. This means you can pack separate salads for every member of the family and take them on a picnic or outing, conveniently!
Mason Jar Salad Tips & Recipe Ideas
Jazz Up your Brown Bag Routine
Mason jar salads are the perfect way to jazz up your brown bag routine. Why stick with boring leftovers or a same old sammie when you could have a crisp, delicious and healthy salad? Everyone knows that brown bagging it when it comes to lunch saves money, but this is the ultimate way to eat something fresh rather than soggy microwaved meals.
Make Your Mason Jar Salad Ahead of Time
One thing that is also great about mason jar salads is that they can be made ahead of time and stored in the fridge for even several days before they will be eaten. This makes planning your weekly lunches easy to do. You could create a new salad for each day!
Put the Dressing Right in the Mason Jar
One other unique thing about mason jar salads is you can actually put the dressing in with the salad, and it won't get soggy! To do this, just put the dressing in first and then pile on the salad ingredients in the jar. When you are ready to indulge, just shake it up!
Load Up Your Mason Jar Salad
Your mason jar salad does not have to just be lettuce, either! You can do fruit as well. Since the jar will keep all produce fresh until ready to eat, fruit salads are a great way to change things up a bit.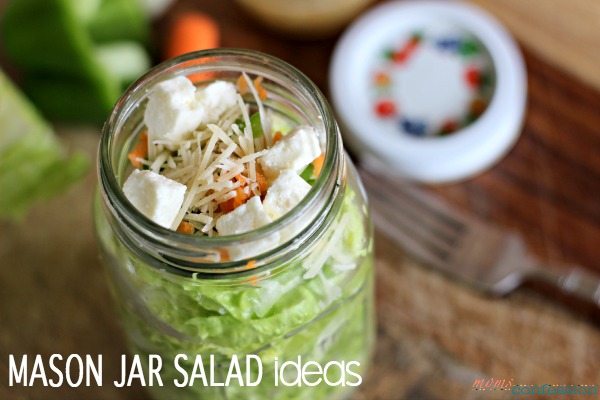 If you are convinced that Mason jar salads are your solution to a boring lunch, here are some mason jar salad ideas that are easy to make:
Make a Greek salad by placing a bit of lemon vinaigrette or balsamic vinaigrette in the bottom of the jar and add on layers of lettuce, spinach, feta cheese, black olives and red onions.
Try a legume salad by adding a little bit of your favorite vinaigrette in the bottom of the jar and layer on chickpeas, cold, cooked beans like kidney beans, spinach, onions, tomatoes and matchstick carrots.
Try a citrus salad with a citrus vinaigrette, small sections of tangerines, romaine lettuce, grape tomatoes, slivered almonds and crispy Chinese noodles.
Make a simple Caprese salad with olive oil, pepper, fresh mozzarella, grape tomatoes and spinach or basil leaves.
The best part of mason jar salads is, you can really do just about anything you want! The sky's the limit!
Have you ever made a mason jar salad? What are your favorite ingredients?
More Lunch Ideas