This is a sponsored conversation written by me on behalf of Horizon Organics. The opinions and text are all mine.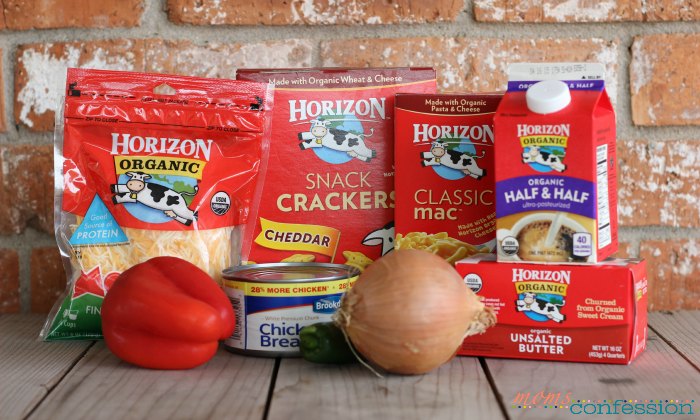 Mealtime is one of those "things" that rolls around every day, whether we're prepared or not. Although at times it might seem easier to run through the drive-thru, making meals at home is much easier and budget friendly. Using whole, organic ingredients like Horizon Organic products make family mealtimes so much easier.
Mealtime Tips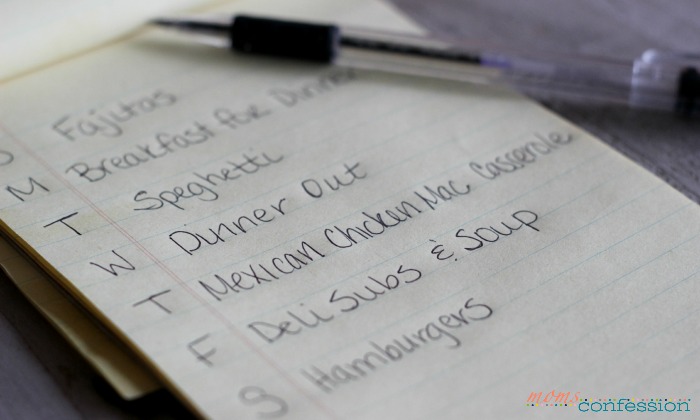 Always Plan Ahead
Mealtime is always easier when you plan ahead. Make a basic menu at the start of each week, this will help you plan ahead for mealtime. When it's time to start cooking for the day, you can simply look at the menu to see what needs made.
Prep on the Weekends
One thing you can do to make mealtime easier during the week is meal prep on the weekends. There are some families who do all of their cooking for the week on one day. While not everyone has time for that, you can still do basic food prep on the weekends. Cut up veggies, get the meat separated and ready, and organize the food in terms of how it will be cooked or you could purchase simple to make sides like Horizon Organic Classic Mac.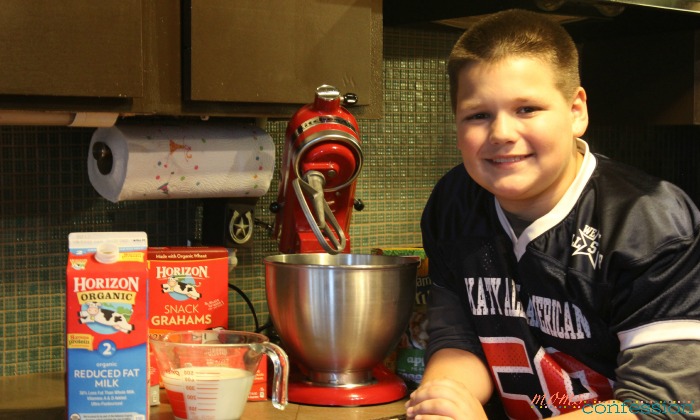 Have Everyone Pitch In
Giving everyone their 'chores' for mealtime is one way to make life a little easier. Have one person set the table every day for a week. Give another family member the chore of washing the dishes after mealtime or clearing off the table after everyone is done eating. And get the kids in the kitchen to cook with you…my kids love making desserts for an after dinner snack!
Collaborate with Other Moms
As much as we try and make cooking easy, sometimes we have brain blockage. Collaborating with other moms to get fresh and new mealtime ideas can make life a lot easier. When you aren't sure of what to make for the upcoming week, don't afraid to ask others what they are making for their families. You might even have the thought "why didn't I think of that?"
Have Dinner as a Family
Meals can be a lot less stressful when you know everyone is going to sit down and enjoy family mealtime together. Make an effort to encourage everyone to be home for dinner. Eating together is a family tradition that you will never regret doing.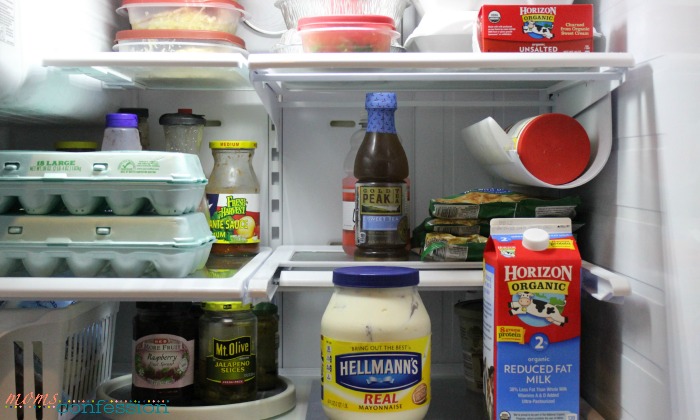 Don't be Afraid of Leftover Night
There's nothing wrong with serving your family leftovers once a week. Every family has those nights where they're too tired to make anything and dinner just needs to be quick. Leftovers are a great way to not be useful and utilize whatever you already have in your fridge.
Keep it Simple
Mealtime doesn't need to be this elaborate and drawn out process, just keep it simple. Sure, your family loves elaborate and well thought out meals, but sometimes keeping things simpler is better. Perhaps making this homemade Mexican Chicken Mac Casserole tonight instead of filet mignon is a smart move.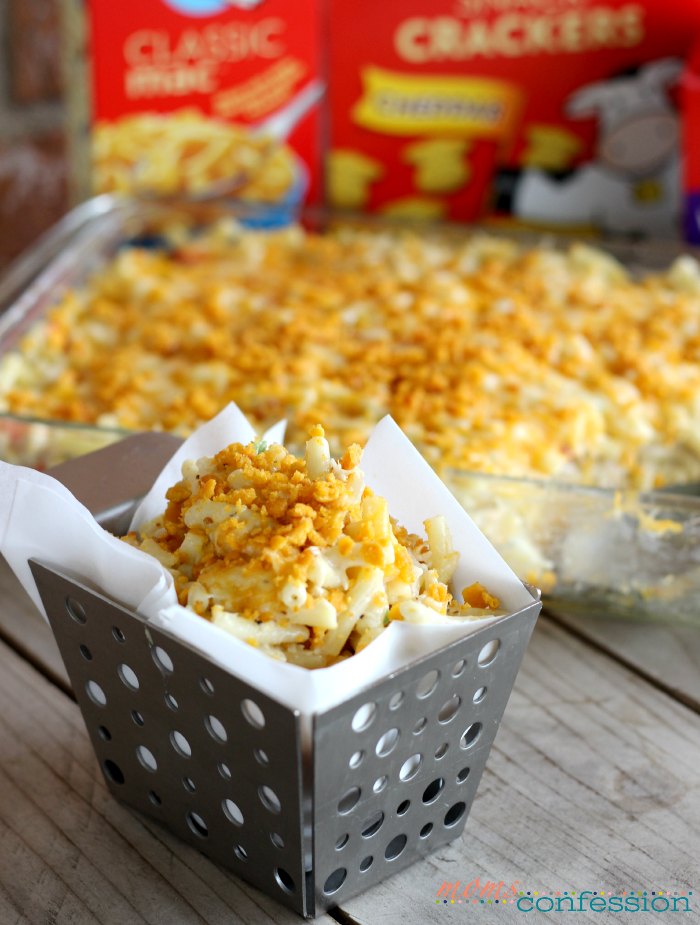 Mexican Chicken Mac Casserole
Ingredients
2 Horizon Organic Classic Mac (6 oz box)
1 Premium Canned Chicken (12.5 oz)
4 cups cold water
1 tbsp Horizon Organic Unsalted Butter
1/2 onion (diced)
1/3 cup red bell pepper (diced)
1 tbsp jalapeno (finely diced and seeded)
2 tsp Slap Ya Mama Cajun Seasoning
Salt and Pepper (to taste)
1 1/2 Horizon Organic Half & Half (pint)
1 package Horizon Organic Mexican Shredded Cheese (6 oz)
Crust:
2 cups Horizon Cheddar Snack Crackers
4 tbsp Horizon Organic Unsalted Butter (melted)
Instructions
Pour Horizon Organic Classic Mac into a skillet with cold water and butter.
Cook on medium heat until pasta is fully cooked. This process should take approximately 8-10 minutes from start to finish.
While the pasta is cooking, open the canned chicken and dice it up on a cutting board.
Once the pasta has started to boil, add onion, red bell pepper and jalapeno.
As soon as the pasta has finished cooking, add chicken, Slap Ya Mama Cajun Seasoning, salt and pepper and mix together well.
After you have mixed the pasta, chicken and seasoning together well, add Horizon Organic Half & Half along with 1/2 of the Horizon Organic Mexican Shredded Cheese and mix together well again.
Add Horizon Cheddar Snack Crackers into a ziploc bag and crush them up into tiny pieces. Then add in the melted unsalted butter. Reserve approximately 1/2 cup to use as a garnishment on top of your casserole.
In a 9x13 casserole dish, add crushed Horizon Cheddar Snack Crackers & Unsalted Butter forming a crust on the bottom.
Next, pour the chicken macaroni over your crust.
Top with remaining cheese and crust mixture.
Bake for 10 minutes at 350 degrees.
Notes
**The key to keeping your pasta from sticking together is to use COLD WATER when you start the process of cooking your pasta in a skillet. This process of cooking pasta will take about half the normal cooking time off and you will have perfect pasta every time.**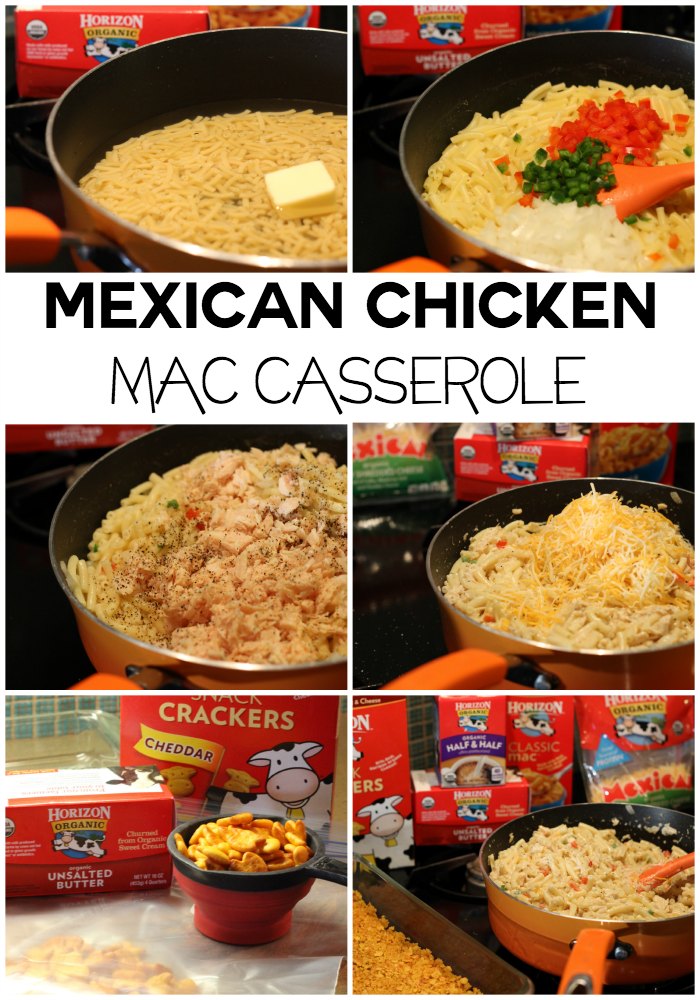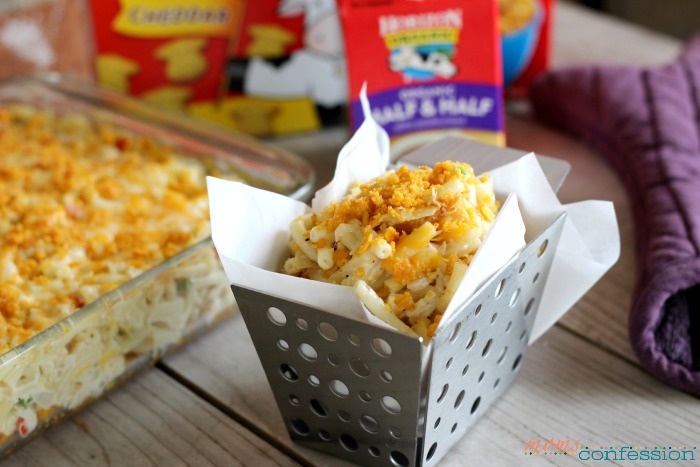 Be sure to follow Horizon Organic on Facebook, Twitter, and Pinterest to get last minute dinner ideas and mealtime solutions that everyone in the family will enjoy!
What are some tips you have to make mealtime easier?
This is a sponsored conversation written by me on behalf of Horizon Organics. The opinions and text are all mine.