This is a sponsored conversation written by me on behalf of QVC. The opinions and text are all mine.
Comfort foods are the foods we all reach for at just about every time of our lives, no matter how we are feeling. They make us happy, make us feel better, and bring friends and family to the table. Bringing my family around the table is a must. It's what we do!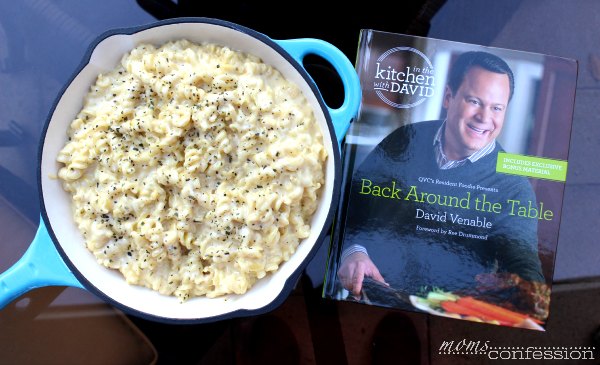 Recently I had the pleasure of reviewing Back Around the Table by David Venable. His comfort food style does everything that I love. Brings the family together and pairs comfort food right into our lives. David's 2nd cookbook, Back Around the Table offers more than 150 recipes, including 30 fan favorites, that feature an inventive spin on traditional comfort food favorites.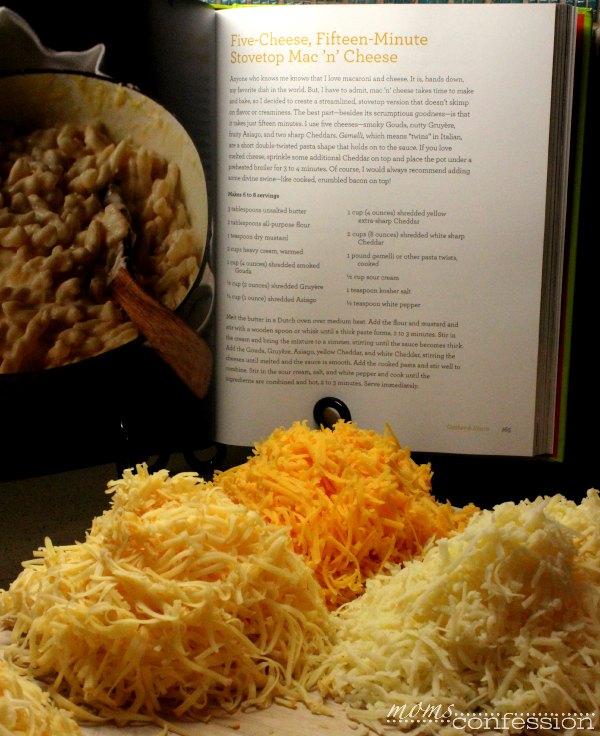 A fan favorite in our house is Mac 'n' Cheese. Kids love it just as much as my husband and I do. When Cory was little, he wouldn't touch box Mac 'n' Cheese with a ten foot pole. I tried so many times to make the box thinking that I could fool him at least once, but he always caught me. Since then, I have always made my mac-n-cheese from scratch.
We have done many variations of macaroni and cheese over the years, but this Five Cheese Stovetop Mac 'N' Cheese by David Venable definitely tops them all. It's delicious and is seriously packed with so much cheese that you can't help but love it! Enjoy…our family will only be using this recipe from Back Around the Table from this point forward. It's that good, y'all! Seriously, try it for yourself!
Fifteen Minute Stovetop Mac 'n' Cheese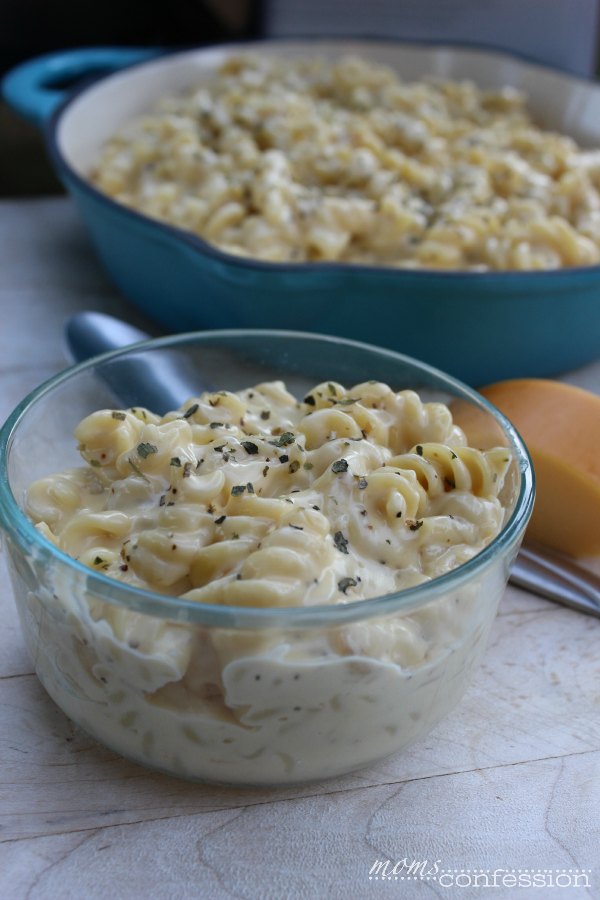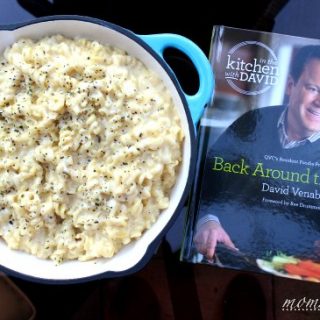 Stovetop Mac 'N' Cheese
Ingredients
3 tbsp unsalted butter
2 tbsp all-purpose flour
1 tsp dry mustard
2 cups heavy cream (warmed)
1 cup shredded smoked Gouda
1/2 cup shredded Gruyère
1/4 cup shredded Asiago
1 cup shredded yellow extra-sharp Cheddar
2 cups shredded white sharp Cheddar
1 pound gemelli or other pasta twists (cooked)
1/2 cup sour cream
1 tsp kosher salt
1/2 tsp white pepper
Instructions
Melt the butter in a Dutch oven over medium heat.
Add the flour and mustard and stir with a wooden spoon or whisk until a thick paste forms, 2 to 3 minutes.
Stir in the cream and bring the mixture to a simmer, stirring until the sauce becomes thick.
Add the Gouda, Gruyère, Asiago, yellow Cheddar, and white Cheddar, stirring the cheeses until melted and the sauce is smooth.
Add the cooked pasta and stir well to combine.
Stir in the sour cream, salt, and white pepper and cook until the ingredients are combined and hot, 2 to 3 minutes.
Serve immediately.
Pin this five cheese stovetop mac 'n' cheese for later!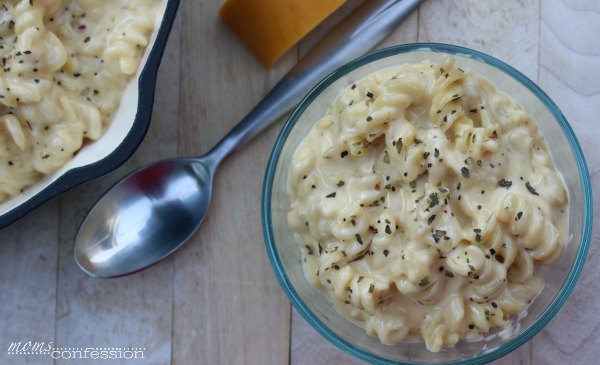 If you think your family will enjoy this recipe, be sure to visit qvc.co/AroundtheTableCookbook to learn more about and purchase Back Around the Table: An "In the Kitchen with David" Cookbook. Filled with 156 great recipes like this, you're sure to find something that fits your lifestyle and gathers everyone back around the table!
This is a sponsored conversation written by me on behalf of QVC. The opinions and text are all mine.
Like what you just read? I bet your friends will too! Share this with them on your social media channels by using the links below…your friends will be happy you did!