Meal Planning Tips for Busy Families
This is a sponsored post for SheSpeaks/Rubbermaid®.
Great meal planning tips for busy families to prep meals ahead of a busy week using Rubbermaid BRILLIANCE food storage/meal prep containers.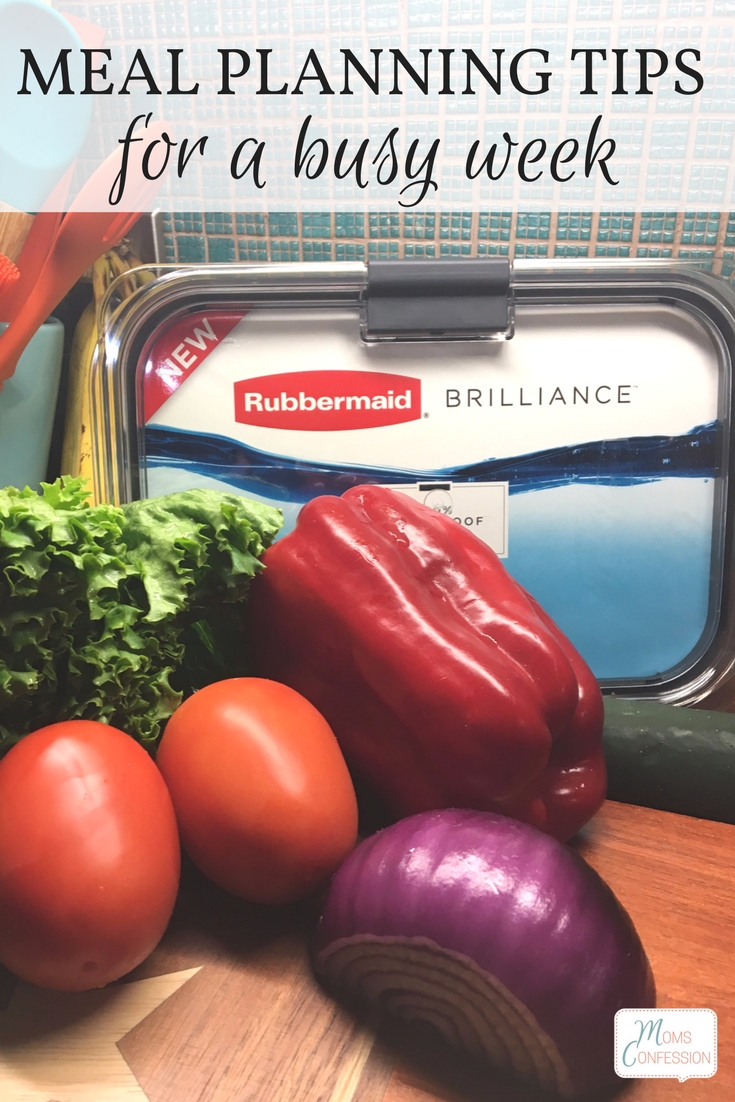 Looking at the week ahead is always overwhelming. You want to meal plan, but the week seems too busy already. However, you know you will do your family a big service by going ahead with meal planning for the week.
Here are some meal planning tips for a busy week that every woman should know about.
Meal Planning Tips for Busy Families
Keep a meal journal
You may be wondering what a meal journal is, but it's exactly what it sounds like. You're essentially keeping a log of what foods you have made for each week.
This doesn't need to be a fancy journal. You can get a $1 notebook and use it as your meal journal.
Keep a list of rotating meals
The key to meal planning is knowing what you're cooking. If you make the meals too difficult, then meal planning is going to be harder.
I like to keep 10-14 meals on rotation for the month. My family is okay with having the same meals, so I do just that. I try to add a new meal into the rotation every so often.
Do a little prepping
I always used to laugh when people would say they prepped to save time. However, just cutting up the veggies can really help you save time during the week. Right before a football game, the last thing I have time for is cutting up a bunch of veggies.
Theme nights, work wonders
I don't know how many of you do this, but my boys love it. We have theme nights around here for meals. You got it, we have pizza night and taco night. It makes things easier when our lives are super hectic. My kids are teenagers and they love the predictability of theme nights.
Keep your shopping days the same
You're more likely to stick to meal planning if you shop on the same day. For example, shopping for groceries every other Thursday. This is a good idea because you KNOW you will be grocery shopping that day and therefore you don't need to think about it!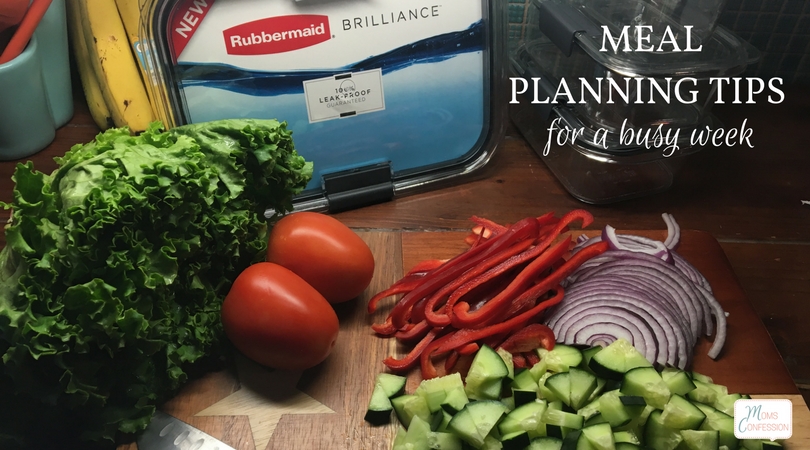 Use Rubbermaid® BRILLIANCE for meal prep and food storage
When it comes to meal prepping, you need some great tools on your side. One tool I use is Rubbermaid® BRILLIANCE for meal prep and food storage. I love using these for meal prep and food storage is 100% leakproof.
It also has innovative latches, so I can easily latch things without a hassle. I love that when you're storing something like spaghetti sauce, the sides of the BRILLIANCE containers won't stain.
You can also go straight from the fridge to the microwave because BRILLIANCE containers have splatter-resistant features. You'll notice they stack perfectly, which means you save a lot of space.
Enjoy the Rubbermaid® BRILLIANCE containers in 5 different sizes and in multi-sets.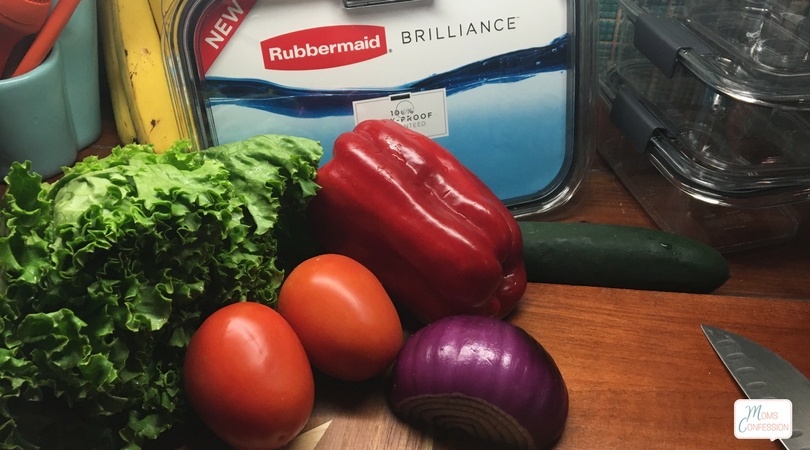 Key Features of Rubbermaid® BRILLIANCE Meal Prep Containers
100% Leak-Proof Guaranteed – Designed with an airtight leak-proof seal and innovative latches.
Stain Resistant Material – Keeps the container looking new and resists odors.
Crystal Clear – Pristine, high-quality material provides 360-degree clarity
Splatter-Resistant Microwaving – Designed with innovative vents that allow microwaving with the lid on and latches open to help reduce splatters. Crafted with heat-resistant BPA-free material.
Stacks Perfectly – Modular, space-efficient design for exceptional organization in the refrigerator.
Available in five sizes to hold all types of foods.
Also available in multi-piece sets, which stack perfectly together.
I'm living proof that meal planning is possible, even when you have a busy week ahead.
More Meal Planning Tips
Be sure to pin this for later!