Fall is FINALLY here, and that means we get to pack fun lunches for our kids.  I love creating fun fall lunchbox ideas for the kids to take each day.  With budgets always in mind, and picky eaters everywhere, I have definitely learned the easy way to assemble lunches during the school season.
If you're curious about what type of lunchbox ideas you can pack for your children this fall, consider these tips.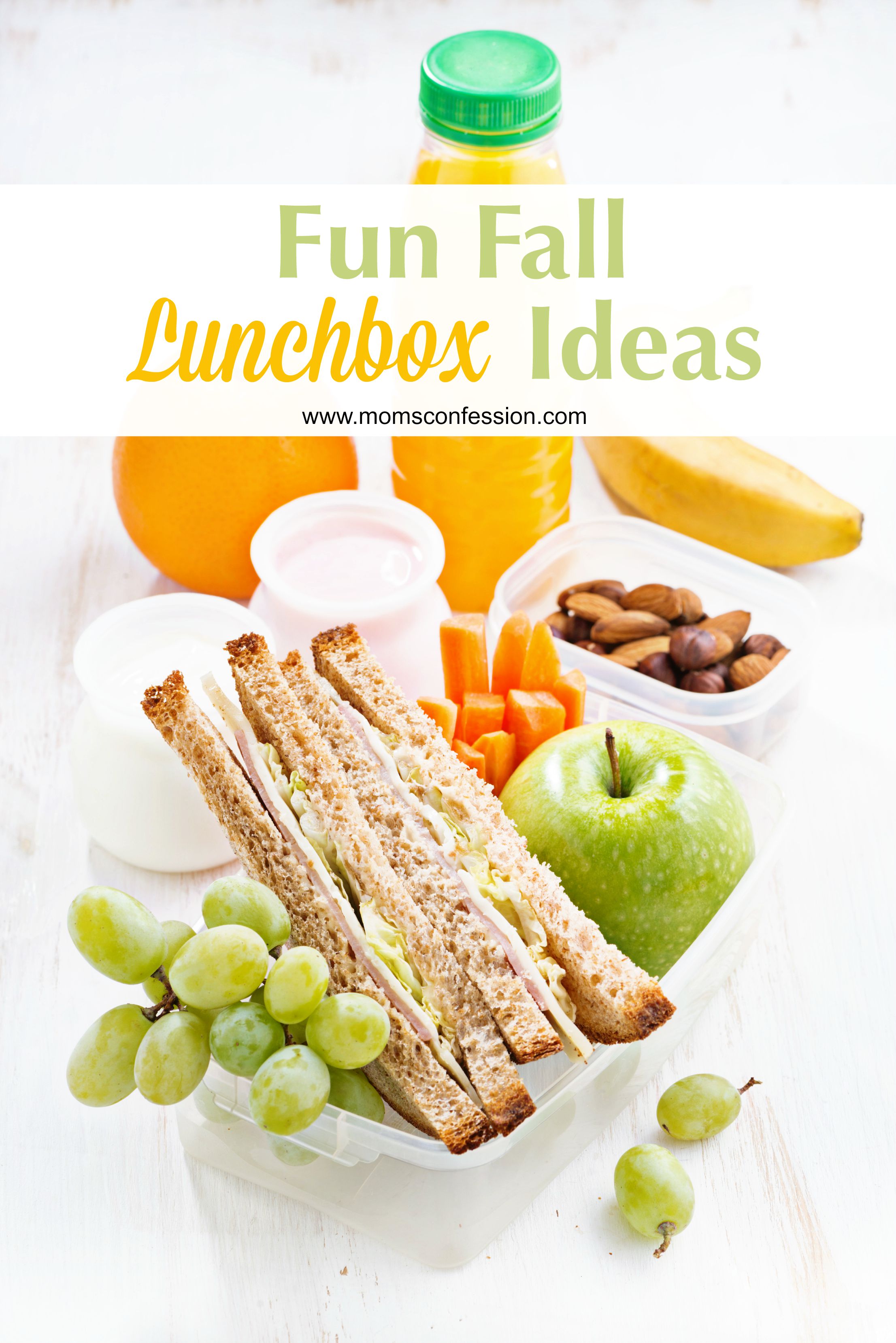 Fun Fall Lunchbox Ideas
Below is a list of my favorite fun fall lunchbox ideas.  Mix and match your kid's favorite items using these tips to create delicious lunches they will love!  I also recommend investing in a great Thermos and a cooler style lunchbox to keep their lunches at safe temperatures.
Ice packs are great and if you are going for a green living option, look into reusable containers and bags for their lunches.
Salads, O my!
O my word! I love fixing salads for the kids during the fall months. You know why? You can make such fun salads, anything from nutty salads to fruit-based salads. Go ahead and try fixing a salad, I bet your kids and spouse will love it.
Treats Galore
During the fall months, one of my favorite things to do is pack smaller versions of our favorite desserts into our lunches. You know, mini pumpkin pies and mini apple pies.
Another favorite for fall desserts for us is puppy chow! Of course, we make that year-round but fall seems like an extra fun time to make it. We also enjoy trail mix and other various types of pies.
Non-traditional Soups
If you want to mix up the lunch box game, try making a non-traditional soup for the lunchbox. Pumpkin soup is a fun one to try, right along with squash soup. Both are nutritious and yummy.
Leftovers
One of the big things I do during the fall months is pack our leftovers for lunches the next day. I fix so many fun things during the fall months that it's nice to have the leftovers available.
I make things like sweet potatoes, corn casserole, beef stew, roasted vegetables, apple crisps, and much more.
If your mouth isn't watering by now, you must not be ready for fall cooking. Make lunches unforgettable this year by making special treats for the lunchboxes and even pack a few leftovers from your favorite fall dinners.
Making these easy fun fall lunchbox ideas for your kids will save you money and will keep them happy.
Variety helps keep the kids from being bored with the same old sandwich every day, and the use of leftovers and other items you already have in your weekly menu keeps you happy.
More Lunchbox Ideas: