7 Tips For Living On A Budget For A Single Income
Living on a budget is hard for anyone to manage, but even more difficult for those who are surviving on a single income source for their family. Whether you are single parent making ends meet, or a family that has chosen to have one parent stay home with the children, single income homes are tough to manage financially. With bills, cost of living, medical expenses, and the need to save money all on your plate, these tips for living on a budget will come in handy.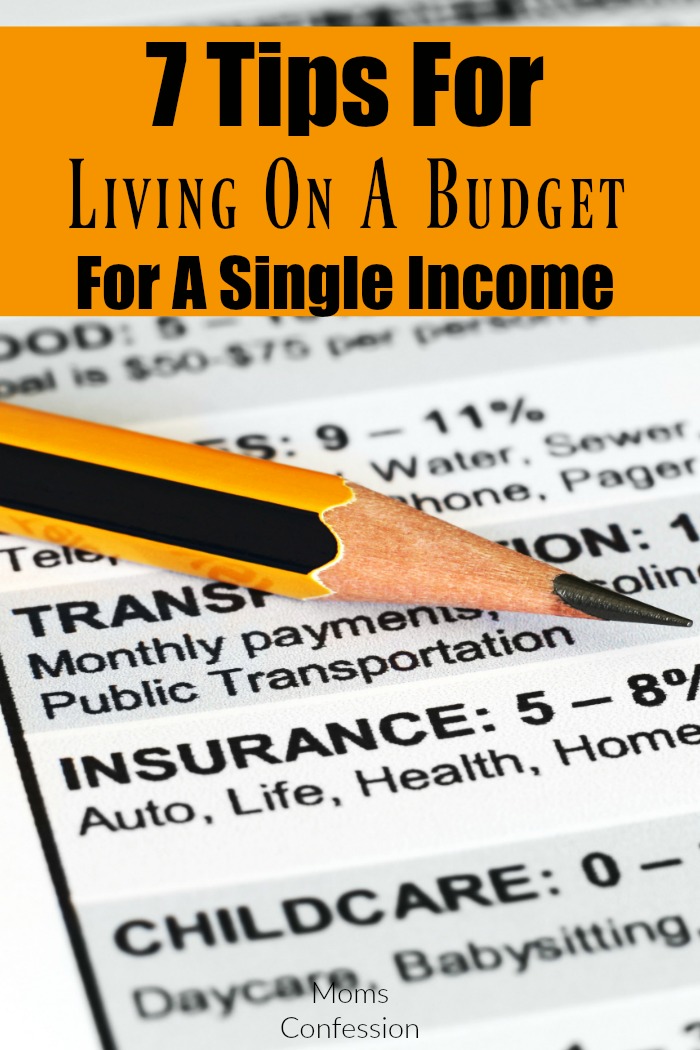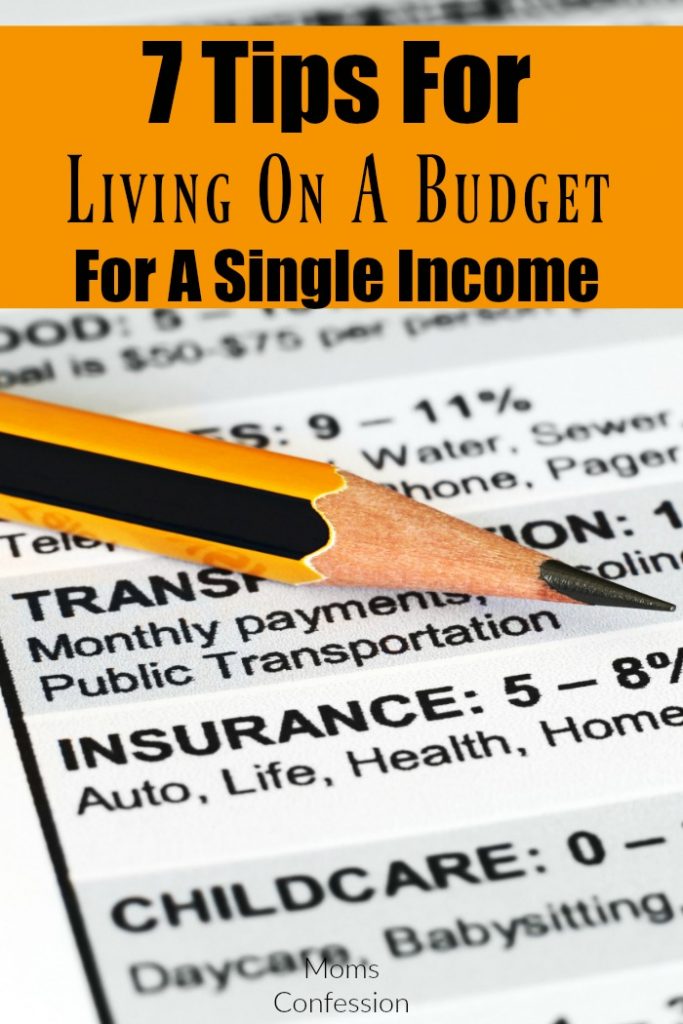 7 Tips For Living On A Budget For A Single Income
Schedule bills around each pay period. Sometimes the toughest part of living on a budget is juggling different pay periods and bills that come in. If you get paid week to week, this is often easier for small bills but can be tough for that larger bill like your rent or a car payment. One great way to help manage your budget is to schedule your bills around your pay periods, so you know exactly what is coming in and going out on particular days. For many, this method simply makes it easier to manage.
Use the envelope method. The popular Dave Ramsey envelope method of budgeting is a great choice for anyone who is living on a single income. By dividing up your expenses into envelopes and making sure you don't spend outside that amount of money each month you can manage your expenses easily. This helps especially with those who struggle to not spend on splurges or use their credit card when they can't pay it back easily.
Menu plan consistently. Your grocery and food budget is one of the hardest things to manage. Menu planning makes a huge difference in how large that budget is. Getting consistent about creating a menu plan can totally revitalize your budget. By using sales and stocking your freezer with great meals you can always have something great on hand no matter how busy your life is. This keeps you from grabbing take out or going to the store for last minute meal items that you might actually have on hand already.
Never pay full price. One of the biggest ways to really work on living on a budget is to never pay full price. Whether you use coupons in the grocery store, or you shop thrift shops for clothing and household supplies, never pay full price.
Comparison shop. When making big purchases, always compare prices. Checking multiple websites and stores will help you to get the best price possible. This is also important for things like insurance, phone plans, and even some of your utility companies.
Downsize when applicable. One of the big ways to really make living on a budget as a single income family easier is to downsize. For some, this means you will move to a smaller home. For others, this is selling one car and using public transportation or carpools more often.
Make your own. Making your own items can be a great way to save money. Some of the best items are simply cooking from scratch, and of course things like laundry detergent, fabric softener, and similar items. This can save you tons of money out of your household budget and can be a great way to become more eco-friendly in the process.
These tips for living on a budget are great for helping any family manage, but especially those that are trying to manage on a single income.
More Budget Tips: