How to Build a Food Stockpile on a Budget
If you want to be prepared for emergencies, you need a food stockpile. You never know when you'll not be able to go to the store, either because of finances or weather conditions. But food isn't free, and building a stockpile can be costly. Luckily, it's entirely possible to build a good stockpile without spending a ton, if you know some tips! Check out these tips on How to Build a Food Stockpile on a Budget!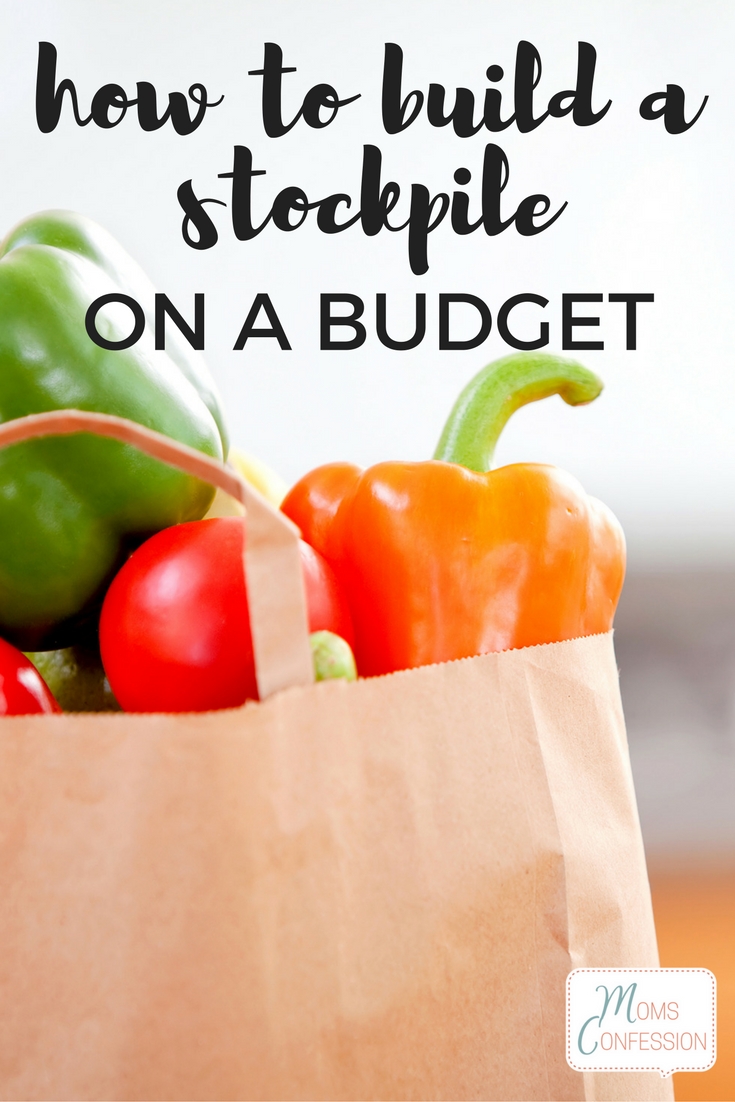 What is the emergency you're stockpiling for? You don't know. It could be a job layoff, or a storm that knocks out the power for weeks, or a snowstorm that traps you inside. The best way to prepare for all emergencies is to not just stockpile things that require a microwave or oven to heat. Figure out how you would cook in an electrical emergency (you could use a grill, fireplace, outdoor fire pit, or gas stovetop) and get things you could cook with that method, or with no method at all (like cereal)!
How to Build a Food Stockpile on a Budget
Plan
If you want to build a food stockpile on a budget, you'll need to plan before you get started. What's your budget? How long do you want to spend stockpiling? And how much food do you need to get? Check your current food supply. If you find out you already have a lot of something in the back of your pantry, you'll be able to cross that off your list and save money when you do your stockpile shopping!
Buy in Bulk
Buying in bulk is a great way to save money when stockpiling! This could mean buying pounds of dried goods from bulk bins or taking advantage of discounts that require you to buy 5+ of something. Also, if the price per ounce is cheaper, you may decide to buy larger packages than you would normally buy, especially if those packages can be opened and resealed repeatedly.
Take Advantage of Sales
When you're trying to build a food stockpile on a budget, you need to really watch the sales! And you need to remember not to take a sale at face value. Just because something's on sale at Publix doesn't mean that the sale price beats Aldi's everyday price. Try to be aware of your local prices and only buy your stockpile goods when they're truly at a great price.
Watch Expiration Dates
It won't do you any good to buy 15 jars of tomato sauce if they all expire next month. Sure, you can sometimes safely use packaged goods a month past expiration, but a good stockpile should last at least 6 months out. You'd think that the expiration date for everything in stores would give you a decent amount of time, but you'd be surprised. Sometimes you'll find packaged goods that expire tomorrow! So make sure to double check expiration dates on foods so you don't have to throw them out and buy more soon.
Get Frugal Staples
An easy way to build a food stockpile on a budget is to fill your stockpile with frugal food staples. These include many canned things (beans, fruits, veggies, soup, and tuna) and dried things (powdered milk, dry pasta, oatmeal, etc.). Packaged shelf-stable full meals often aren't the most frugal choices.
Include Your Freezer
If you have a large chest freezer or upright freezer, take advantage of it! Buy extra cuts of meat when they're on sale, and buy the bulk bags of frozen fish at Costco. You can even freeze extra fresh fruits and veggies!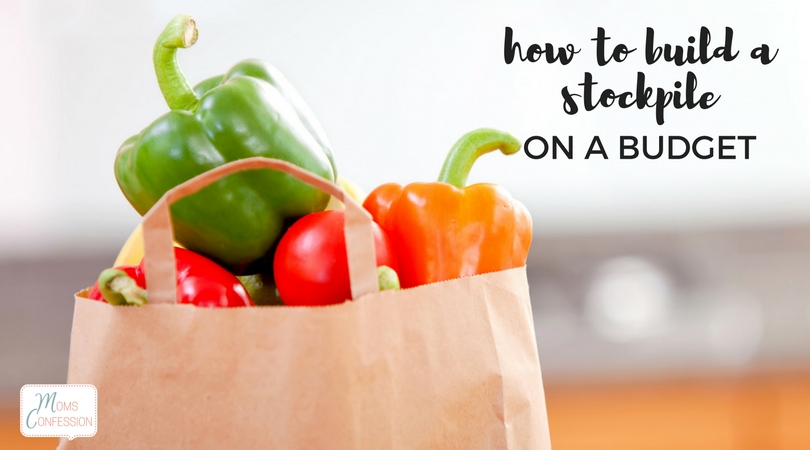 More Budget Tips: