7 Must-Have Kitchen Tools Every Home Needs
Whether you are shopping for a new home owner and newlywed, or you are trying to revamp your own kitchen, this list of 7 Must Have Tools Every Home Needs will help you to streamline your kitchen. Making it easier to prepare and cook meals is the focus of this list. While there are hundreds of items that could be included, these are ones that simply seem to be a must on many lists from home cooks and chefs alike.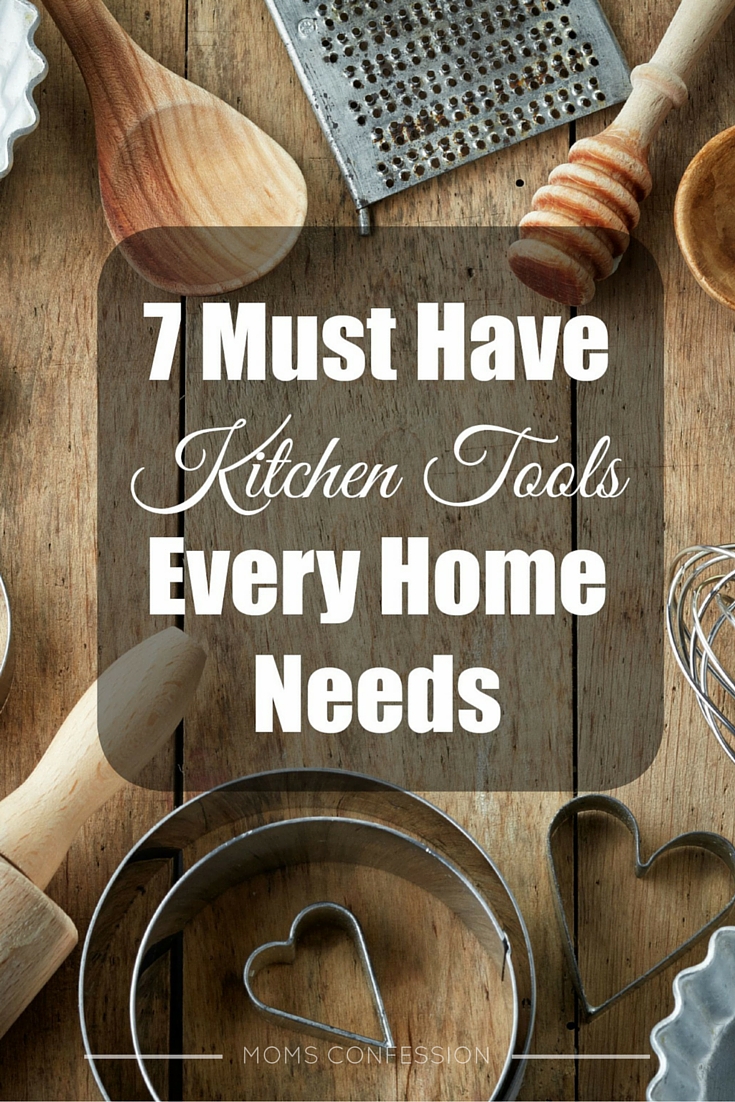 7 Must-Have Kitchen Tools Every Home Needs
A food processor can slice, shred, grate and puree everything from the vegetables for your cole slaw to the dough for your homemade tortillas. While having a blender and mixer are also great, this singular item can quickly eliminate your need for other small kitchen appliances. If you are looking to save space yet have access to useful items, this is a must on your list.
Most families will tell you they didn't know how to manage without a Crockpot to help cook meals on busy days. This simple device was actually created to help moms cook dry beans without having to stand over the stove for hours. It has developed into a method of cooking your favorite pot roast or even something like a delicious chocolate cake. They come in every shape, size, style and design you can imagine, so there is always one to suit your needs.
A skillet is a must for cooking everything from the stir fry you love for healthy dinners, to the classic pan fried hamburgers like your mom made when you were a kid. A large nonstick skillet is a must to help you make nearly every family meal. A quality nonstick coating is worth the money spent so you don't end up with a skillet that flakes lining off into your food. Invest wisely and you'll ha this skillet for years to come.
From cooking pasta to simmering soups and sauces, a large stockpot is another one of the must have kitchen tools every home needs. Not only will it come in handy for everyday cooking, but it will also help you when batch cooking large portions of food to go in the freezer for future meals.
A good pair of metal tongs is a great addition to your kitchen. They are perfect for flipping items in a skillet, tossing pasta in sauce or even serving salads. A pair of tongs will come in handy much more often than you think, and they will definitely become one of your favorite kitchen tools.
A dull knife is the enemy of anyone trying to be productive in the kitchen. A quality set of knives is a must for every kitchen. Ceramic knives are widely popular and a great choice for the price. However, a good set of traditional knives and a knife sharpener work wonderfully. A chef knife (8"-10"), a paring knife and one other knife for slicing are what you need at the minimum.
An electric can opener is popular, but for many reasons you will see kitchens ditching the electric one and going back to the old fashioned hand crank variety. They take up much less space, work just as well and don't take any more time to use than electric ones. Look for one with nice grips on the handles so you don't slip.
These must have kitchen tools every home needs are just a few of the thousands of great kitchen utensils you can find to make cooking easier. From simple utensils and tools for cooking to the many dishes and storage containers, your kitchen can easily be stocked for any occasion.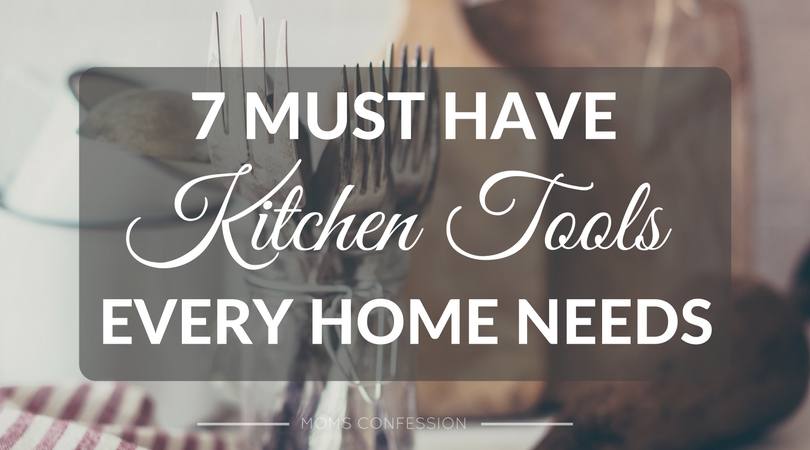 More Kitchen Hacks: