Kitchen Hacks: 25 Pantry Staples Every Household Needs
I am always envious of a well-stocked pantry, and I've learned that it is actually one of the best kitchen hacks you can use in your home.  If I'm at someone's house and see they have a pantry full, I take a quick look to see what they have. I have finally gotten to a point where I want to have a well-stocked panty all the time.  You see, a well-stocked pantry makes it so much easier to manage mealtime and stay within budget.  That's one of the best kitchen hacks you can use!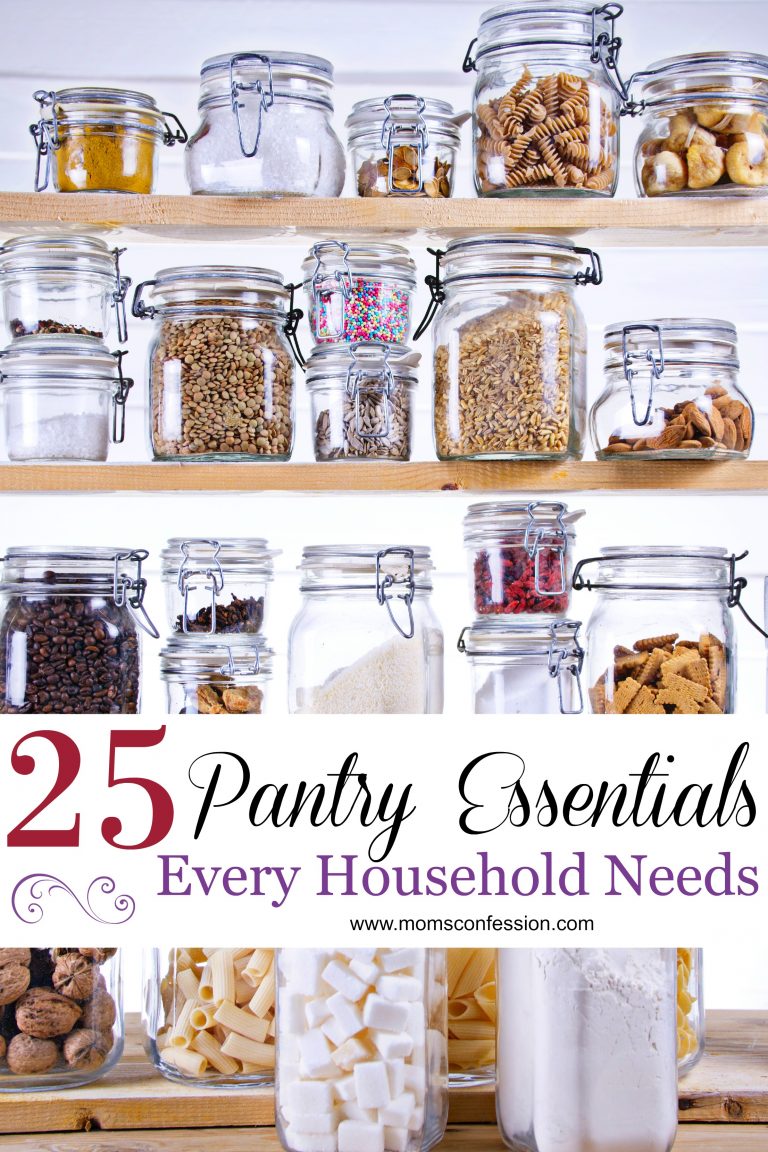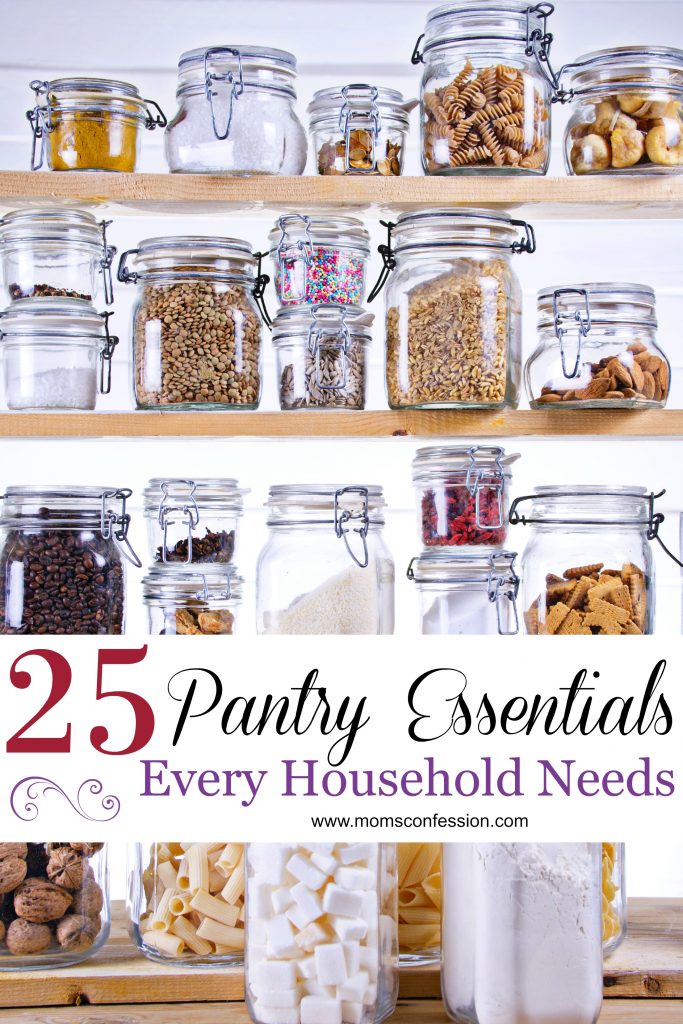 Kitchen Hacks: 25 Pantry Essentials Every Household Needs
When it is time to consider making meals on a budget, you really need some basic tools on hand.  These are those pantry essentials that many recipes are built upon.  In fact, these are often those items that my grandma said were a must for every housewife when she was a young woman.  They became the means to make bread, casseroles, breakfast, lunches, and to pull together a meal when you had no money to buy extra food.
Flour
Sugar
Oatmeal
Cocoa Powder
Cream of Tarter
Bread
Dried Fruit
Canned Fruits and Veggies
Crackers
Peanut Butter
Various Herbs and Seasonings
Salsa and Chips
Cereals
Rice
Coffee
Tea
Vegetable oil
Salt & Pepper
Apple Cider Vinegar and Regular Vinegar
Baking Soda & Baking Powder
All sorts of Pasta
Breadcrumbs
Different types of condiments (BBQ sauce, mustard, ketchup, mayo).
Of course, it's hard to cook without proper items in the fridge. Depending on your family preferences, dietary restrictions, and budget, you could have a few or a lot of the following items:
Milk
Eggs
Yogurt
Cheeses
Real Butter
Don't forget to also take advantage of sales at your local grocery store to keep things like fresh produce and meat on hand. Or, you can check out some of our great gardening tips to build your own home garden to supplement your pantry items.  A home garden provides you with the chance to can or freeze your produce to use throughout the year, not just during prime harvest months.
If you are curious about how to make these kitchen hacks work better for unique meals for your family, I love checking out Depression-era cookbooks.  They include great easy to follow recipes with simple ingredients.  Many of which are on our list!
Having all of these items in your pantry can help make cooking a lot easier. You don't have to worry about anything when it's time to cook because you know you already have all of the essentials on hand.  It also will help you focus a bit more on cooking real foods for your family and using fewer processed items from the grocery store.  If you are worried about ingesting chemicals, too much sodium, or added fat and sugar, this is the way to go.  I love little kitchen hacks like this list to help make my routine easier to manage!
More Kitchen Hacks: