Fun Things To Do With Kids on Columbus Day
It is hard to believe that this year is flying by so quickly. In fact, Columbus Day is right around the corner. With a lot of excitement brewing about the impending long weekend, I promised my kids we'd do something FUN! Since my kids are going to be out of school, it only makes sense to plan a fun weekend with them. Kids grow up quickly, so it is super important to make the most of our time with them. Here are several fun things to do with kids on Columbus Day.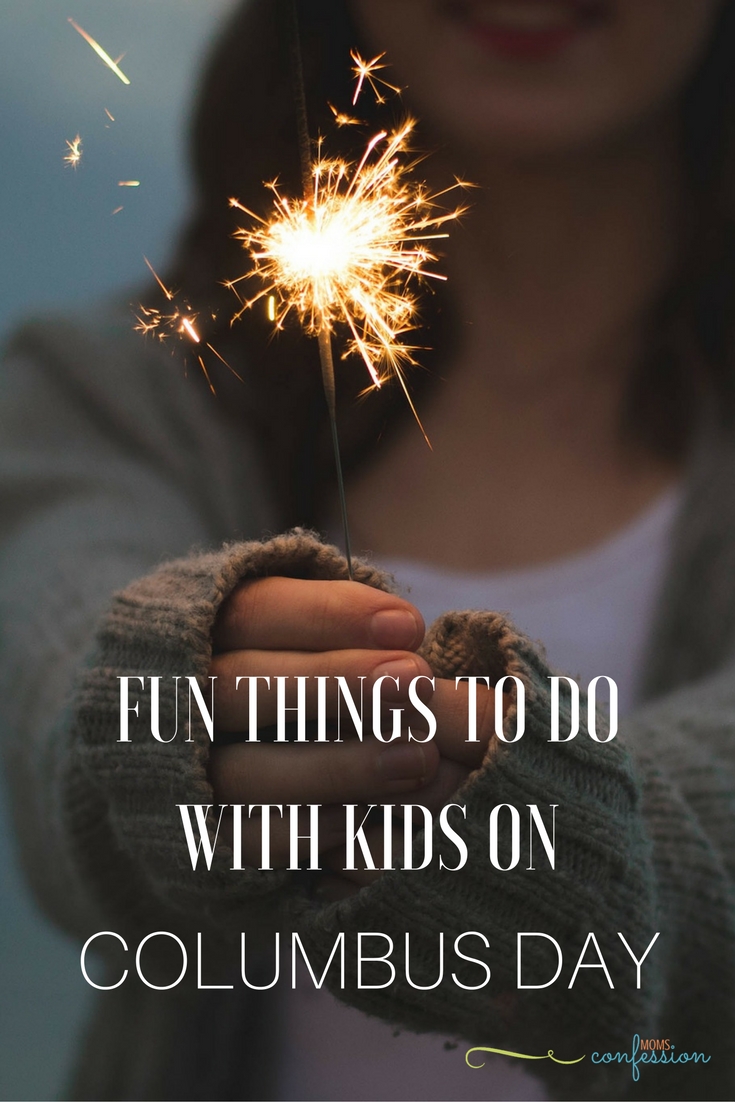 Long Weekend of Camping
My boys and I have always loved camping. There is just something about disconnecting for a few days and enjoying nature. When the Reddell family camps, we unplug from everything. Limited electronics are allowed, but for the most part, we like to unplug. I personally think better memories are made when everyone does not have their heads in their phones.
Enjoy the Local Festivals
In Texas, we find an excuse to have festivals of every kind. You may find a few Columbus Day festivals where you live as well. It's a fun time to relax and make memories as a family. Not to mention, the food is always pretty good whenever you're a festival.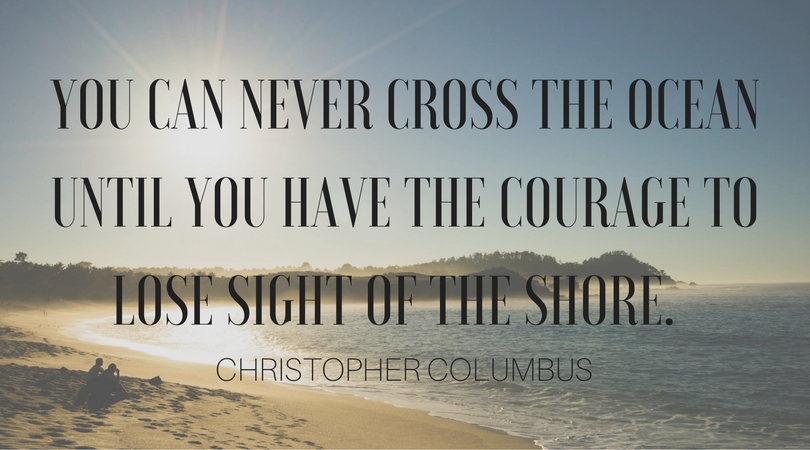 Educational Weekend About Columbus Day
I think it is super important for my kids to learn the history of Columbus Day. I feel like it's a very important day to understand and celebrate. My boys love history, so it only makes sense that we take some time to reflect. I like to see if there are any local events occurring that we may be able to attend. When they were little, parades were a huge thing. If you have little ones, a Columbus Day parade is a perfect way to celebrate.
Family Game Day
Now this is my kind of day, spending the day in our pajamas playing board games. My family has always enjoyed board games and now that my boys are older, it is even more fun. They can actually play the games with us. When school is out for a day or so, this is definitely one of my favorite ways to spend it. Not to mention, the board game competition is fierce in this family.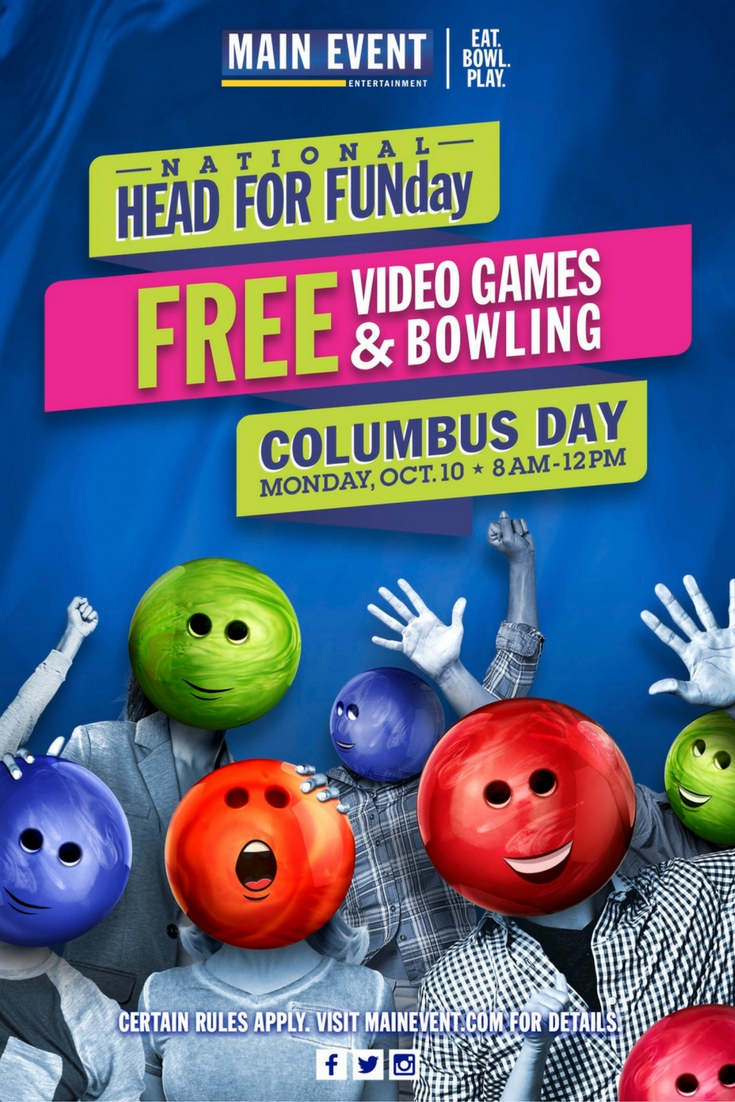 Head to Main Event
Are you still looking for something fun to do for the family this Columbus Day? I have something fun to share with you! Main Event has declared October 10, 2016, as National Head for FUNday and to help celebrate the occasion, the entertainment center is offering the following deals:
Each group arriving between 8 a.m.-12 p.m. will be given one (1) free hour of bowling (shoes included). Additionally, each guest will receive a free $10 FUNCard valid on game play.
$5 Unlimited FUN – bowling, laser tag, billiards & more for just $5 per person/per activity from 12 p.m. to close.
Whatever you do on this Columbus Day weekend, make sure you have fun and make memories.
You can learn more about Main Event on their website and check out their specials right here.
This post is sponsored by Main Event. All opinions are 100% my own.