Free Summer Reading Programs for Kids for Houston & Surrounding Areas
Summer reading programs are a dime a dozen, but they are a great way to feed your child's brain over the summer. It has been noted by many studies that children regress in their learning over the summer months so having one or more summer reading programs for kids to attend is a good thing! No one wants their children's learning to regress, right?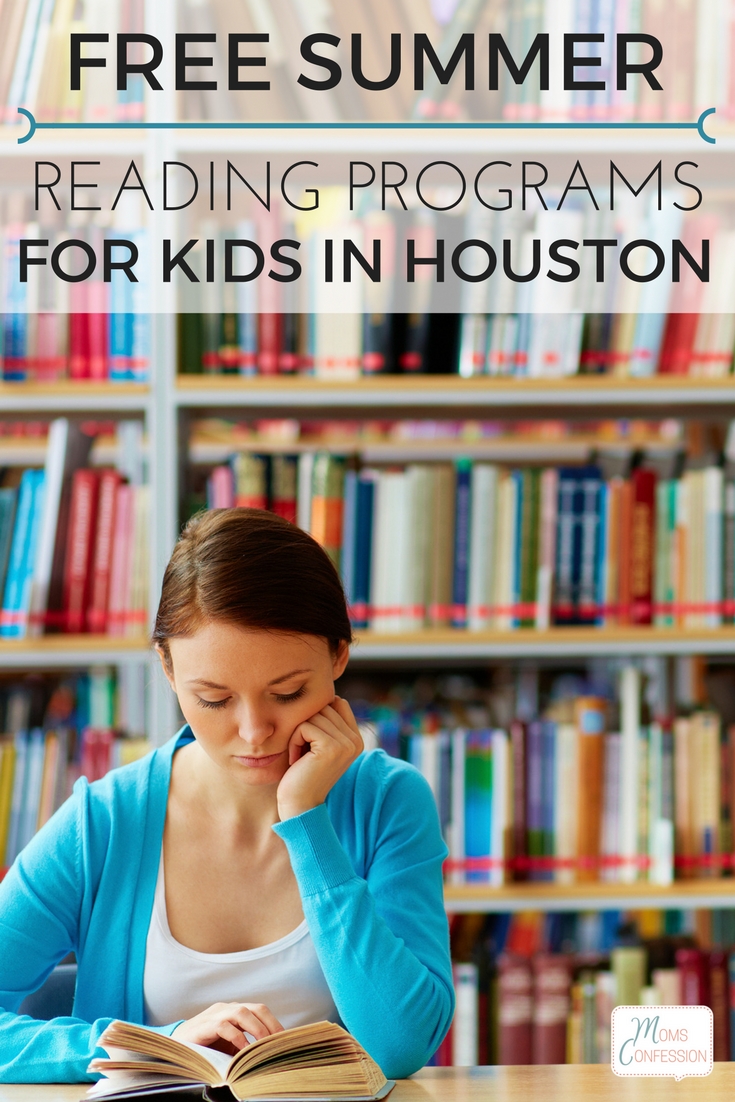 Our summers are jammed packed with strength and conditioning training, days spent at the water park, and mini-vacations, but we always make time for reading. It's like the DEAR (Drop Everything And Read) program at the school in our house. One thing is for sure; we will be participating in our local summer reading programs. It's vital to keep their brains moving during the summer months.
After a little searching, I found some pretty amazing FREE Houston Area Summer Reading Programs that I had to share! If you aren't in the Houston area, check with your local library to see if they are offering a FREE Summer Reading Program.
Please note: As we learn about new summer reading programs in the Houston area for kids, we will update this post accordingly. Please check back often for updates.
Now onto some free learning fun this summer!
Free Summer Reading Programs for Kids in Houston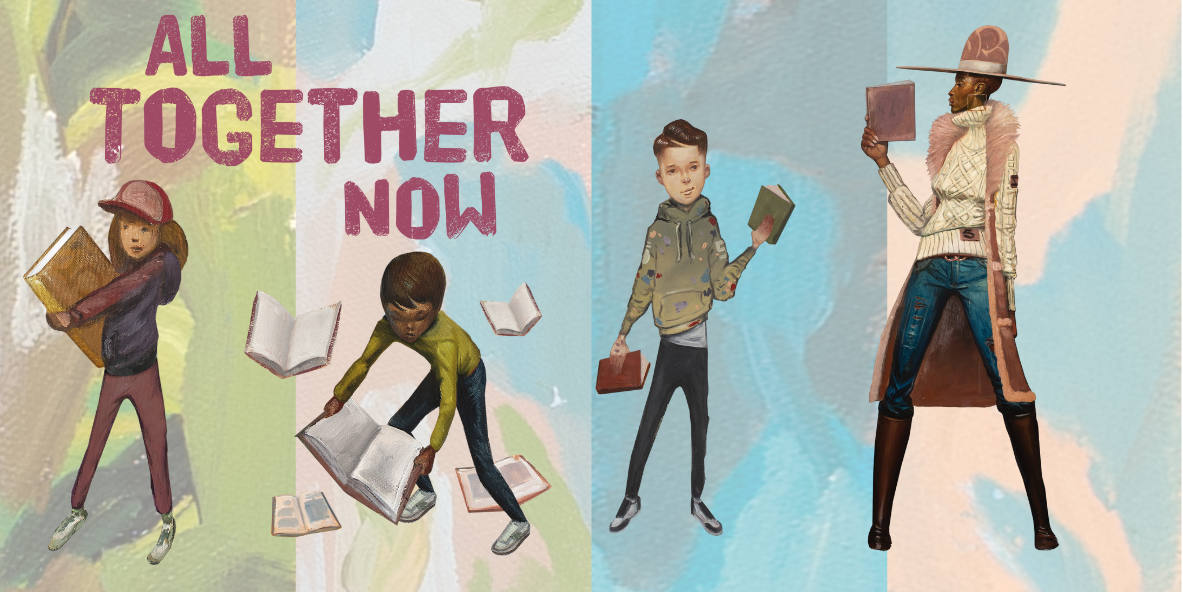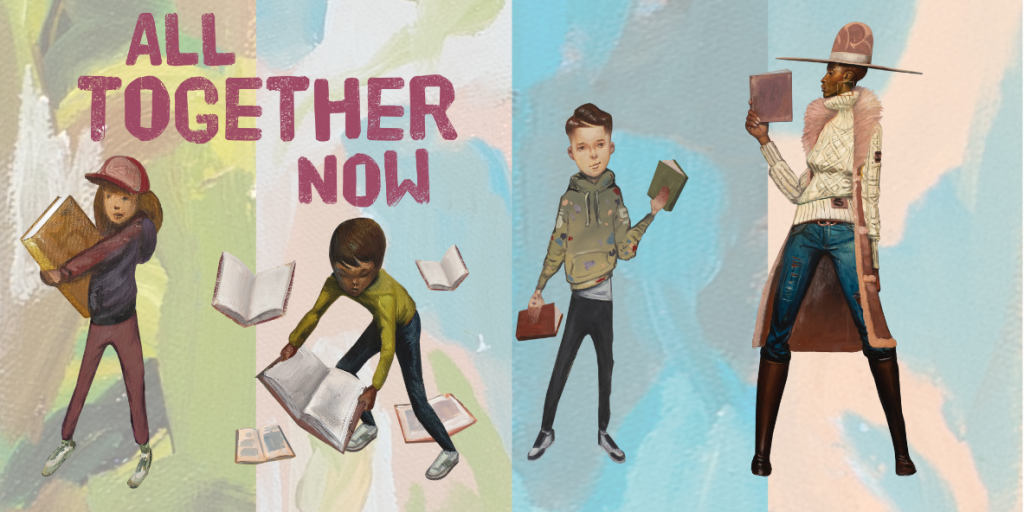 Houston Public Library
"Level up your summer fun with HPL's Summer Reading Program. Earn reading and activity badges to beat summer boredom and capture awesome prizes!"
Visiting any Houston Public Library or register online now to join in on the fun. Open to kids between 0 – 18 years of age. To participate, read or listen to books, and track your reading on your computer or with the Beanstack app! Read, log, and win cool prizes!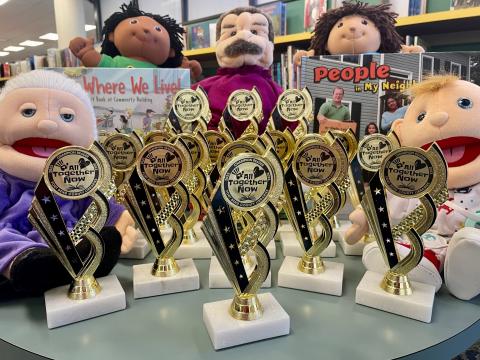 Fort Bend County Public Library
The theme this year "All Together Now". Fort Bend County Public Library begins registration on May 29th and is open to children of all ages. The FBC Summer Reading Club is based on reading the book/hour program for a minimum or 5 to a maximum of 20.
Participants may also register and log books/reading time by downloading the free Beanstack Tracker app to their mobile devices from the Apple App or Google Play stores. Fort Bend County Libraries and the Summer Reading Challenge will appear as options when the program starts on May 29.
Children or parents need to log books/hour on the online log and can start turning these in for the first rewards for reading on June 5th. There is a limit of one (1) set of rewards per child and the last day to pick up prizes is August 31st.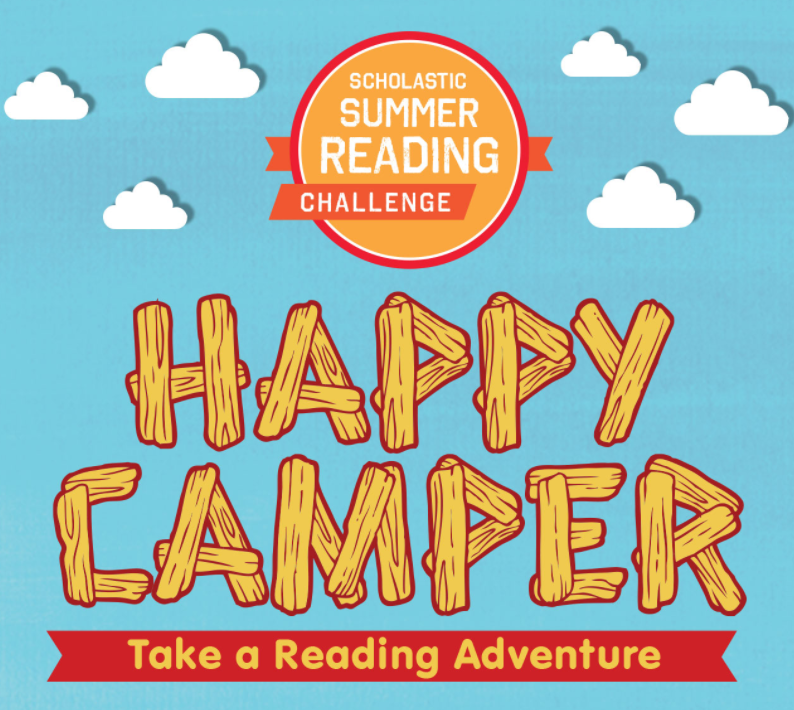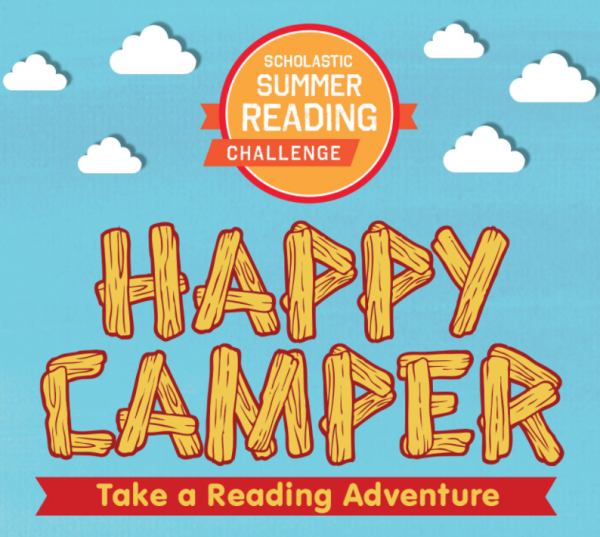 Scholastic's Summer Challenge
Kids log their reading minutes through the Scholastic Summer Reading Challenge website to win digital prizes.
Parents and kids can visit the summer zone in Scholastic Home Base, a completely free digital destination which offers stories, characters, games, and a community of readers.
They can also enter sweepstakes for gifts and other fun rewards. Parents can register in conjunction with their children to track progress. The Scholastic Summer Reading Program runs from May 4, 2023 – September 7, 2023.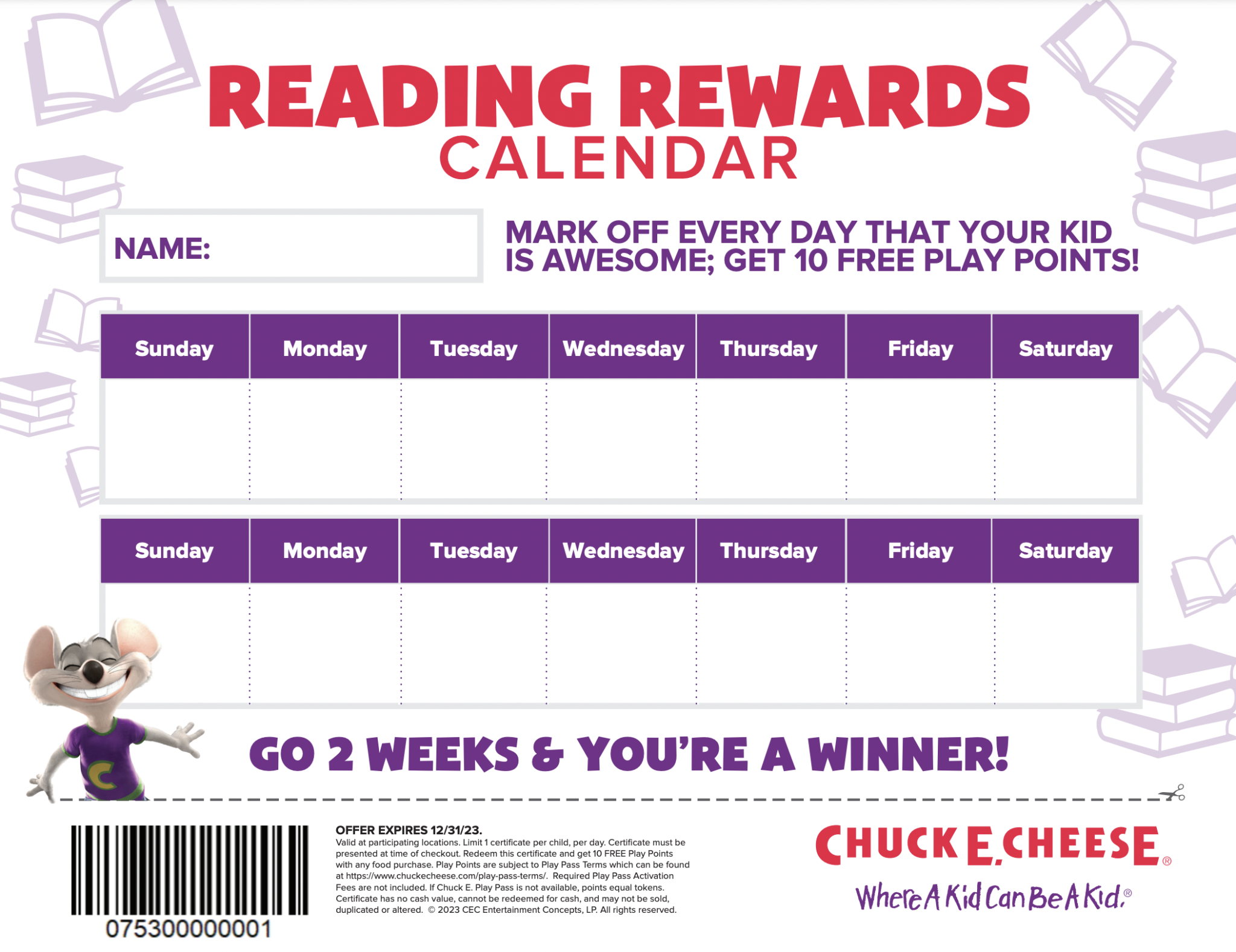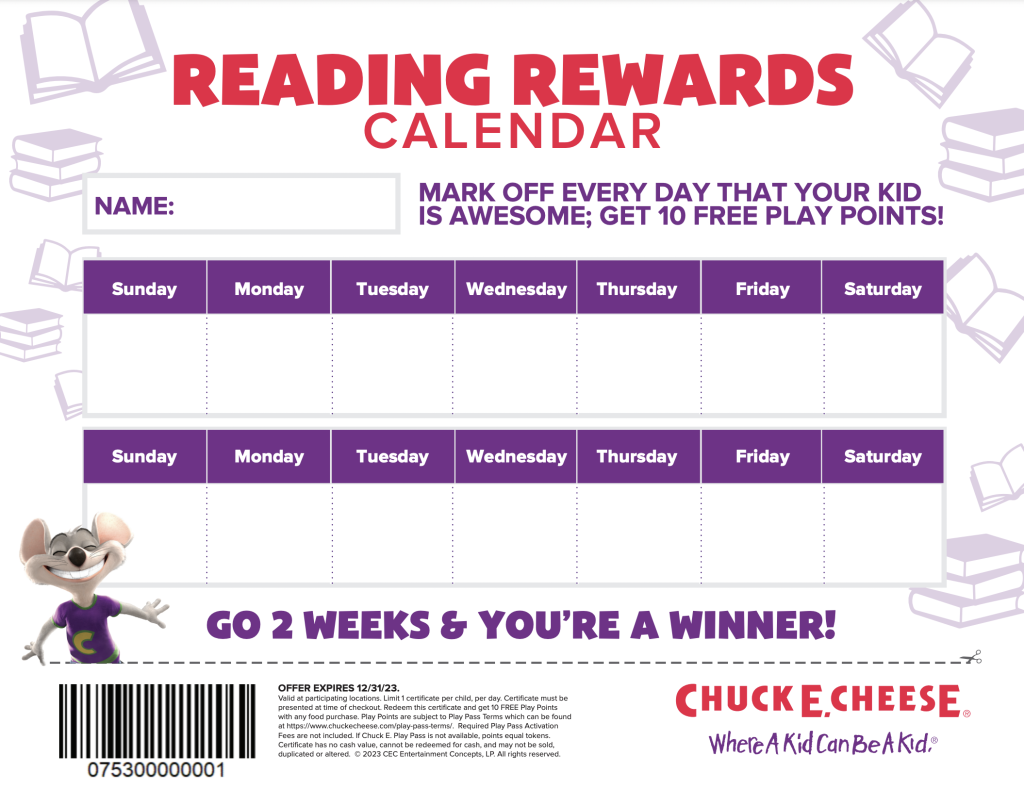 Chuck E Cheese
Reward your child with a "Reading Rewards Calendar" (along with several other rewards calendars) from the Chuck E. Cheese website and when your child has completed two weeks of reading, they can submit the completed Chuck E Cheese calendar for ten free tokens to play games. This is a great summer reading program for early readers!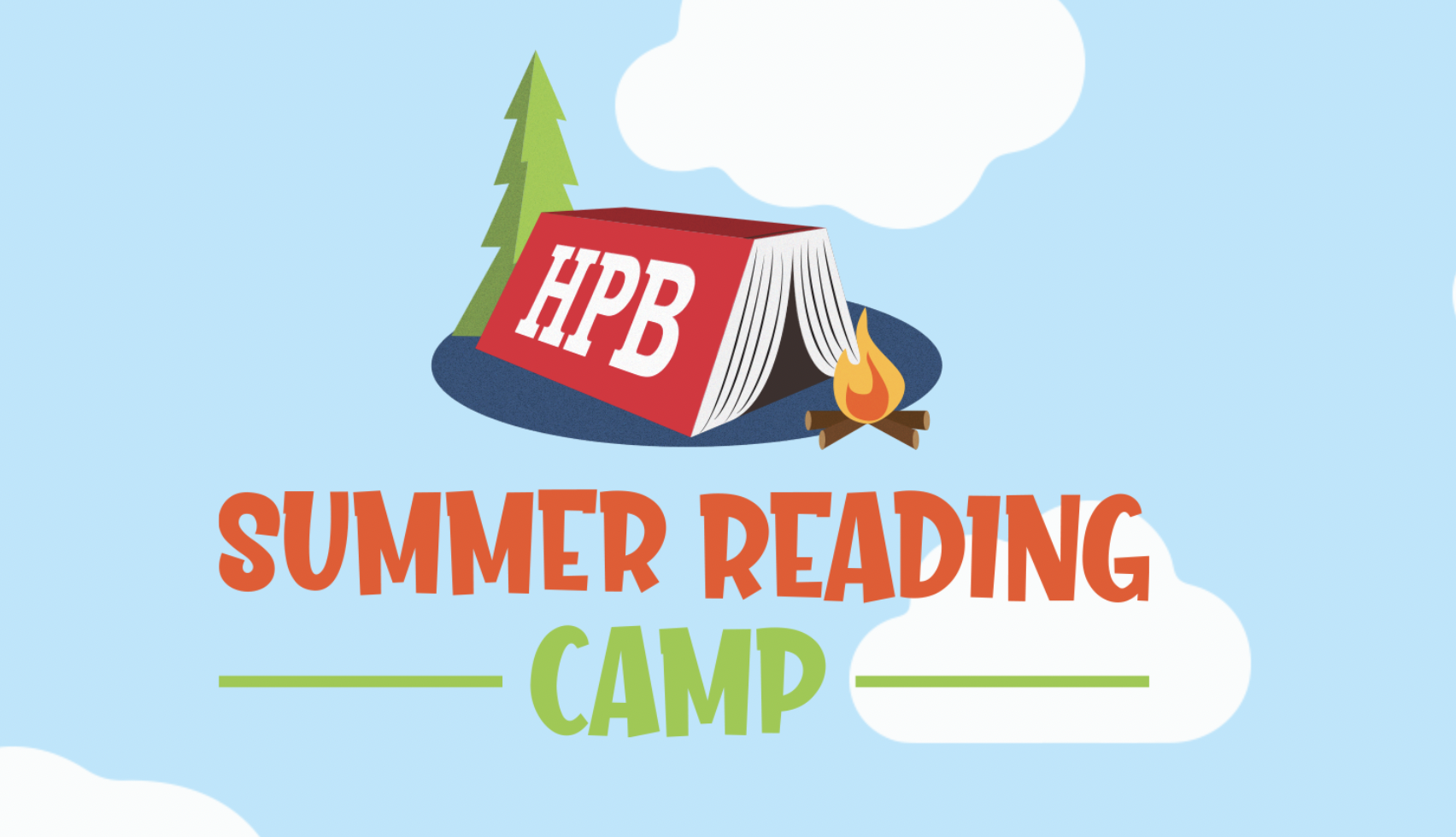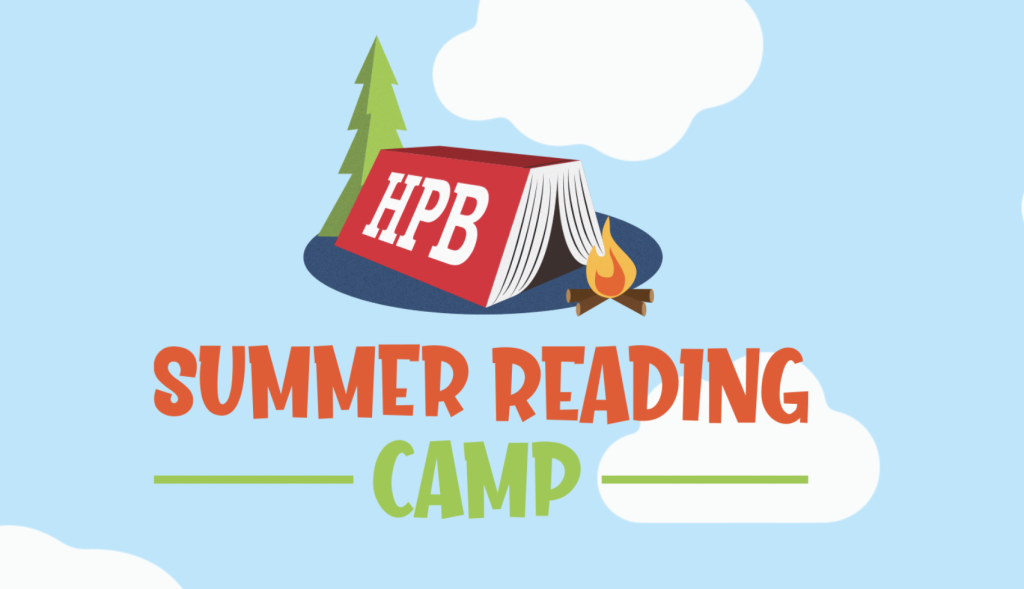 Half Price Books
Kids can feed their brain with the Half Price Books Summer Reading Program. Summer Reading Camp Returns June 1! Register now to receive reminders, reading lists and activities to get your little ones excited for the fun things to come!


Barnes & Noble
Celebrate the Barnes & Noble Summer Reading Program in style! Children who read eight (8) books and complete a journal will have the opportunity to earn a free book. Print the summer reading journal and choose books based on your grade level. Log the books in your journal after reading. Once you complete your journal, take it to a local B&N store between July 1 , 2023 and August 31, 2023, to redeem for your free book. Only open to kids in grades 1-6.
Local School District Websites
Check your local school districts website for a summer reading program in your immediate area. You can simply google search "Insert School District Name ISD Summer Reading Program" to see if your district offers one.
West Of The Houston Area
Enjoy this summer with free learning fun and a good book!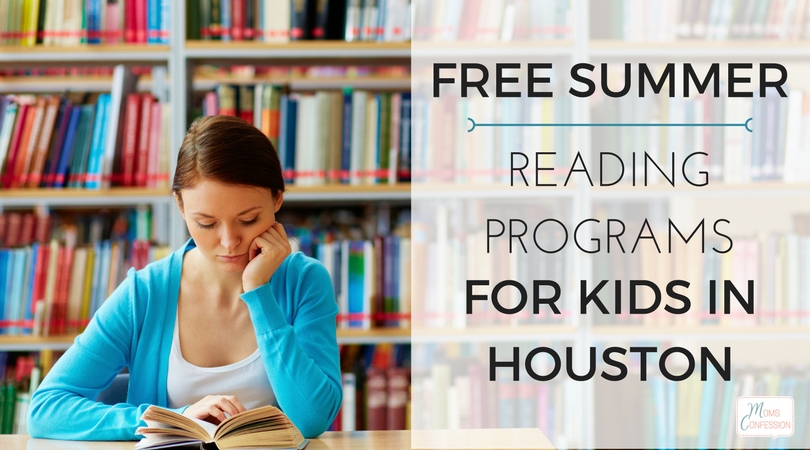 MORE SUMMER ENTERTAINMENT FOR KIDS