100 Christmas Gift Ideas & Stocking Stuffers For Teens
It's time to start shopping, and here are 100 Christmas Gift Ideas for Teens Under $20.  These items are simply to grab and put back for your kids or kids friends this year.  Many of these items are in the $5-$10 range!  Perfect for adding to stockings, or helping your teen buy gifts for their friends.  Just because you are on a budget doesn't mean you can't manage super fun gifts that everyone on your list will love.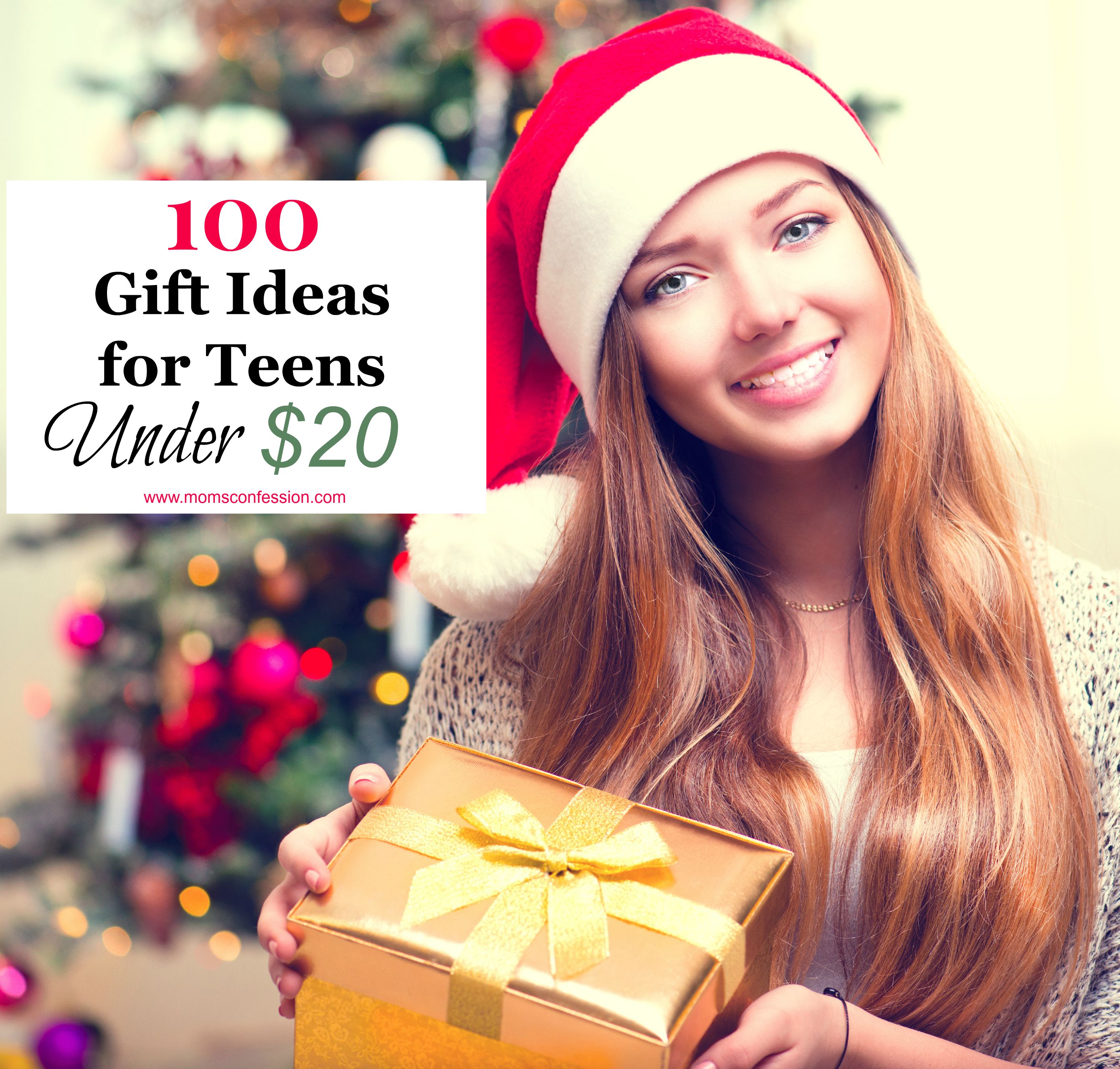 This list of Christmas gifts for teens under $20 is a great place to start your shopping.  Not only does it contain a ton of fun items under $20, but many are also between $5-$10.  This means you can add a lot to your teenage son or daughter's stocking and fit well within your budget.  Start grabbing these items now to create fabulous gifts for your kids!
100 Christmas Gift Ideas & Stocking Stuffers for Teens Under $20
Scarves
Gloves
Lip Gloss
Nail Polish
Jewelry Store Gift Card
Movie Tickets
Fingerless Gloves
Amazon Gift Card
Hat
Laptop Bag
Journal
Wallets
Posters
Music Lesson
Bluetooth Speaker
iTunes Gift Card
Favorite Bluray Movie
Lanyards
Stationary
Candy
Yeti Tumbler
Nail Salon Voucher
Hair Salon Gift Card
Massage Gift Card
Gym Membership (1-2 months)
Backpack or Tote Bag
Concert Tickets (smaller local venues)
Travel Mugs
Art Supplies
Fuzzy Socks
Collectible Pens
Gas Cards
Throw Blankets
Bedding
Perfume
Cologne
Sunglasses
Vinyl Wall Decor
Locker Decorations
You May Also Like:
Picture Frames
Key Ring
Pajamas
Themed Notebook
Personal Trainer Session
Shoes
Cookbooks for Teens (some love to cook)
School supplies (to replace and/or help them in school)
Bath Products
Scented Lotion
Coffee Cup
Cooking Lessons
Decorative Pillows
Graphic Tees
Money Clip
Electric Coin Counter
Drivers Ed Class (check with your state to see if they offer parent taught options)
Bank Account (teach your teen how to budget)
Charms for Bracelet
Sports Memorabilia
Slipper
Robe
Watch
Manicure Set
Puzzles
Board Games
Fun Night Light
Card Games
Sports Equipment
Snuggie
Snow Globes
Fish Tank w/ fish
Swiss Army Knife
Carry-On/Small Luggage
Travel Pillow
Candles
Custom Ornament
Toolbox/Kit
Car Wash Supplies
Lip Balm
Unique House/Car Key (they have some great designs at local stores)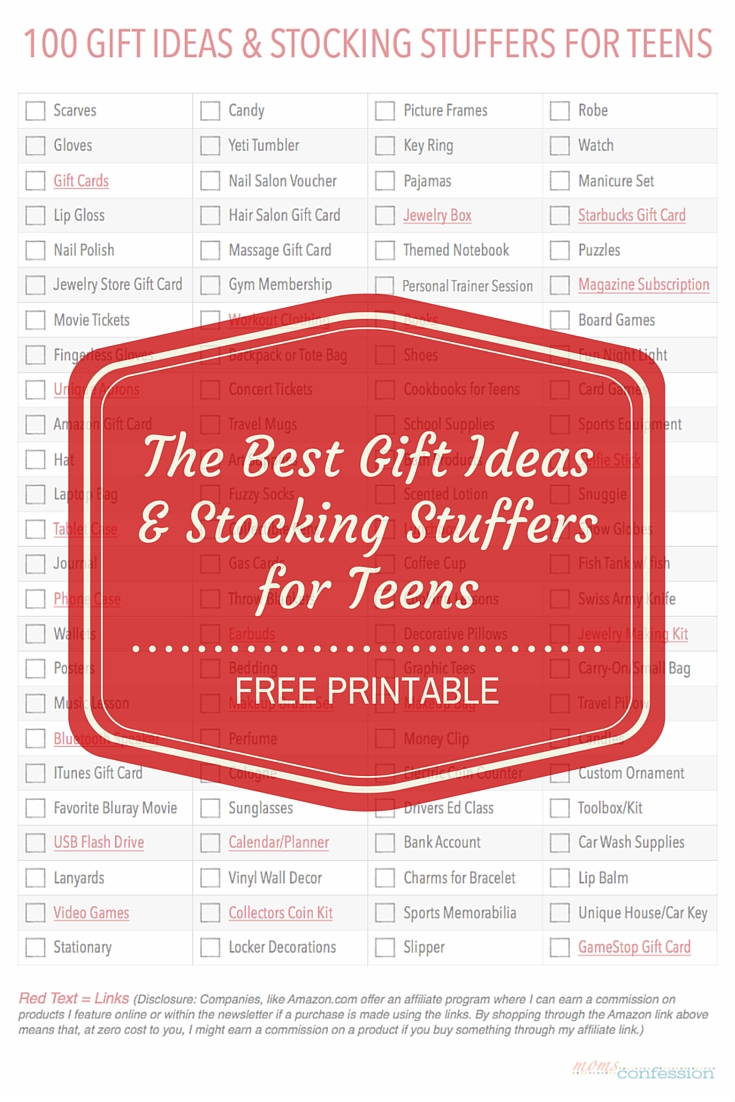 Share your gift ideas for teens and add to the list in the comments below.