How to Balance Fun and Summer Learning
With summer right around the corner, parents have a difficult task ahead. We have to figure out how to balance fun and summer learning for our children. They have just spent a whole 9 months learning and we don't want them to forget a thing throughout the summer. Check out these tips to balance the summer fun while still keeping your child's imagination and learning going all summer long!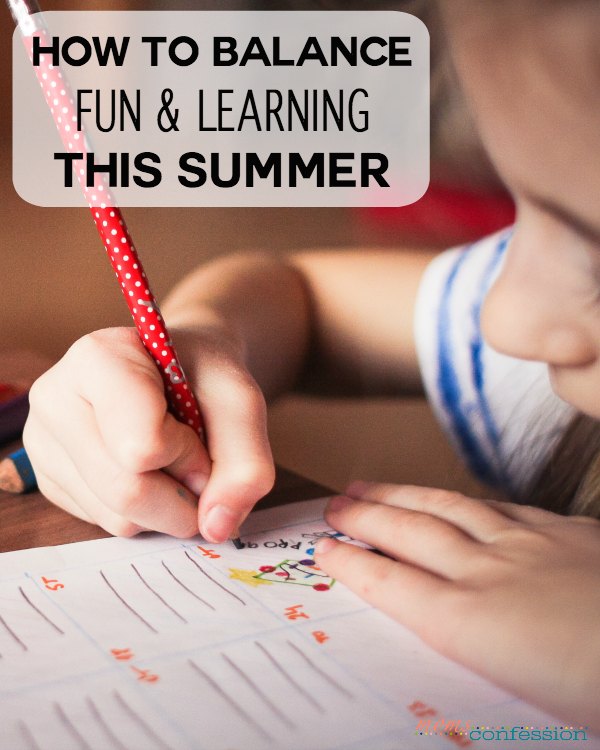 Tips to Balance Fun & Summer Learning With Your Child
Nothing keeps kids learning better than reading. If you cannot find another way to get your kids to learn throughout the summer, at least get them to spend 20-30 minutes reading each day. You may have heard the saying that reading is like exercise to the brain. It's true!
Go on Learning Outings
Spend time visiting different museums and learning centers this summer. Sometimes you need to trick kids into thinking they're having fun, when really they are learning. Budget a few day trips into your summer is one way to keep your kids learning without making them feel like they are.
Keep the Rules Relaxed
During the school year, parents have to be pretty hardcore about homework and other learning activities. However, during the summer months parents can be a little more relaxed. Make sure you give your kids a chance to relax this summer, but also challenge them a bit academically. You can keep the rules relaxed while still encouraging your kids to learn.
Take a Course Together
It may take a little research, but typically there are always fun camps and classes offered during the summer months. Try your local YMCA or parks and recreation department to find various activities that can help fuel your child's learning, all while allowing them to have fun as well.
Keep Learning Materials Around
You can encourage fun and learning this summer by allowing your children to engage in both. Keep learning materials around the house to help encourage your children to dig into their "books."
How do you balance summer learning and fun with your child?