Memorial Day Activity Ideas for Families
Memorial Day is right around the corner. This is the perfect holiday to spend with your family, honoring those who have served. Check out some of these Memorial Day activities and ideas that are perfect for the family.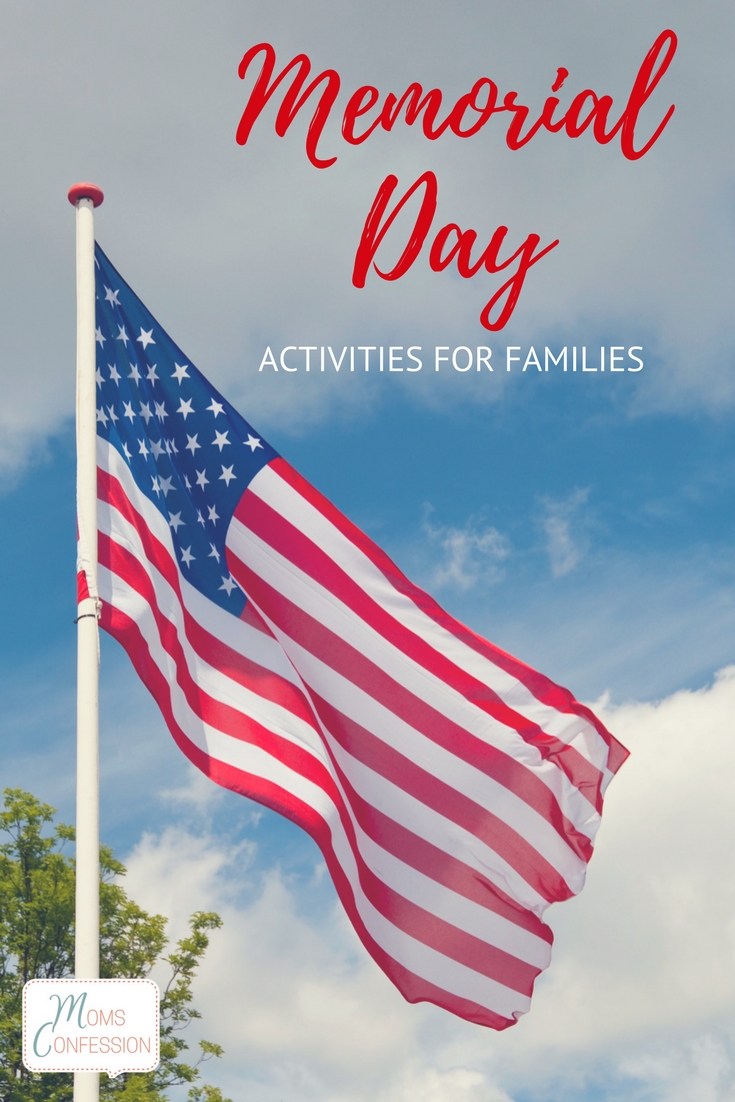 Memorial Day Activities and Ideas for Families
Memorial Day Parade
Most cities and towns have their own version of a Memorial Day parade. This is a fun way for the family to spend Memorial Day. When you attend a Memorial Day parade, you and your kids have a chance to see a long line of those who have served, and the candy is always a bonus.
Head to the Park
Parks are always a great place to spend any holiday. They're the perfect place to sit back, have a picnic, and reminisce and what big holidays like Memorial Day means. You can take the meaning of the holiday and fuel that to create the perfect family day!
Divide Work and Play
Use the extended weekend to get more done around the house, but limit the hours that you work. Each day, after chores are done, pick one event to do as a family. Maybe one day you'll camp in the backyard, and the next you can have a spa day. Get out and go see a movie and have pizza, and one night grill with the neighbors. When you go back to work you will feel accomplished and relaxed at the same time – what better way to spend a holiday than that?
Live Like a Foodie
You love to eat and cook, so why not dedicate your whole weekend to doing both? Plan elaborate meals with the family and get in the kitchen together to make them happen. Set the table with candles, or take it outside for a picnic under the stars. Have breakfast in bed and lunch on the patio – whatever you do, don't eat out and don't let traditional meals enter into the plans. It's all about trying something different!
Serve the Local Community
Memorial Day is a day of remembrance, so why not spend it giving back to the community? Find a local business or nonprofit that could use your help. Perhaps a church or soup kitchen could use your help this Memorial Day serving local veterans. Maybe the local homeless shelter needs someone to help with their landscaping. Find something that your whole family can get involved in.
Attend a Local Event
Many communities host block parties, parades, events, craft fairs, and so much more during this extended weekend. Go to one! You can bring friends and family members along as you enjoy seeing familiar faces and meeting new people. It is a fun way to relax without spending much while you enjoy what your community has to offer your whole family.
Serve a Veteran's Family
Think of all of the people you know who may have lost a loved one serving our country. Think of all of the grief that are living with and what a single nice gesture could do to help them heal?! Consider taking them a meal or a nice potted plant to thank them for what they gave in order for us to be free.
Visit the National Cemetery in your Town
On Memorial Day, that National Cemetery hosts a morning of remembrance for our fallen heroes. This is a great way for your family to get out, meet military families and celebrate those who have paid the ultimate sacrifice for our freedom.
What are some Memorial Day Activities you do with your family? Have you made any a tradition?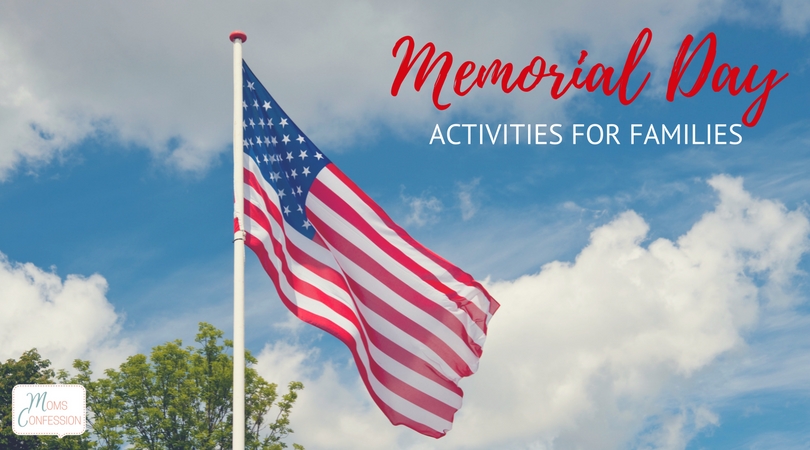 More Activities and Ideas for Families