Summer Bucket List Ideas for Kids
Summer has just begun. Are you kids already bored? If so, you're not alone. Most kids start seeing the boredom of summer set in within a few days of the end of the school year. If your kids have already gotten to that point, you may be sitting down and trying to plan activities to keep them occupied. If that's you, these 41 summer bucket list ideas for kids should be right up your alley! There are so many fun family activities to do with kids between the ages of 5 and 10.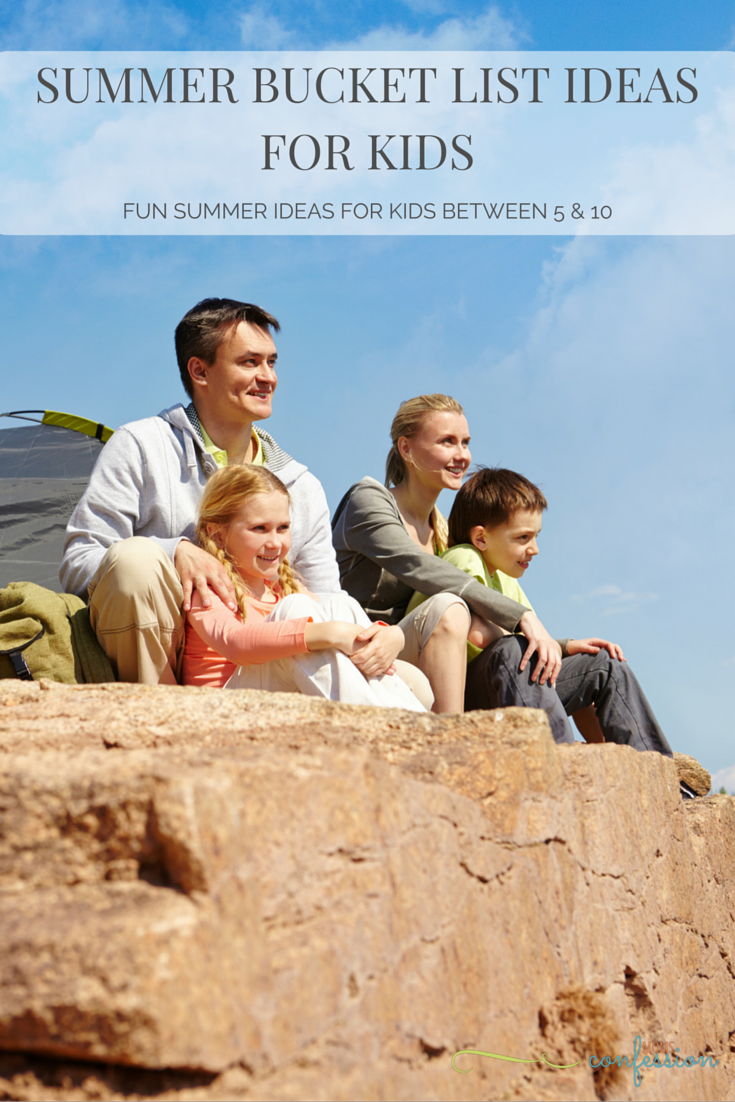 Summer Bucket List Ideas for Kids 
Have a bubble war.
Have a water war.
Stay up late and watch scary movies.
Color shaving cream with food coloring and have a shave cream fight.
Take their first fishing trip.
Visit the beach for the first time.
Visit a pioneer farm.
Watch the sunrise.
Learn archery.
Join a scout troop.
Open a lemonade stand.
Visit a nature center and take a nature hike.
Make a backyard fort using old sheets.
Visit a farmers market.
Visit the beach and build a sand castle.
Collect sea shells while you're there.
Go ghost crab hunting on the beach after dark.
Have a backyard bonfire complete with s'mores.
Ride bikes in some place new.
Take a road trip and visit a relative you've never met.
Plant a butterfly garden.
Collect lightning bugs.
Take a trip to the state fair.
Visit the beach and collect sand. Dye it different colors and make sand art.
Enter a soap box derby.
Visit an amusement park and ride every roller coaster your child is tall enough for.
Play a game of baseball.
Play a game of flag football.
Go horseback riding.
Watch the Summer Olympics.
Visit a National Park and get your Junior Ranger badge.
Build your own Slip N Slide.
Attend a local major or minor league sporting event.
Lay a blanket down in your back yard and watch the stars. Identify as many constellations as you can.
Visit a working farm.
Visit a working pioneer farm.
Play hopscotch or 4-square with sidewalk chalk.
Summer fun with the kids is usually as simple as finding something they've never done before and introducing them to something new. Most kids will love learning something new even if they claim they won't. Give them plenty of options and they'll have an amazing summer that they will always remember!
What's on your summer bucket list for kids?
MORE SUMMER BUCKET LIST IDEAS