Budget Friendly Mother's Day Gift Ideas That Moms Will LOVE!
Mother's Day is a time to say "thanks!" to your mom and to show her how much you love her. A lot of Mother's Day gift Ideas are expensive and will break your piggy bank wide open if you allow them to. They don't have to, though, and with a little bit of creativity, you can give your Mom a budget-friendly Mother's Day gift that she will adore.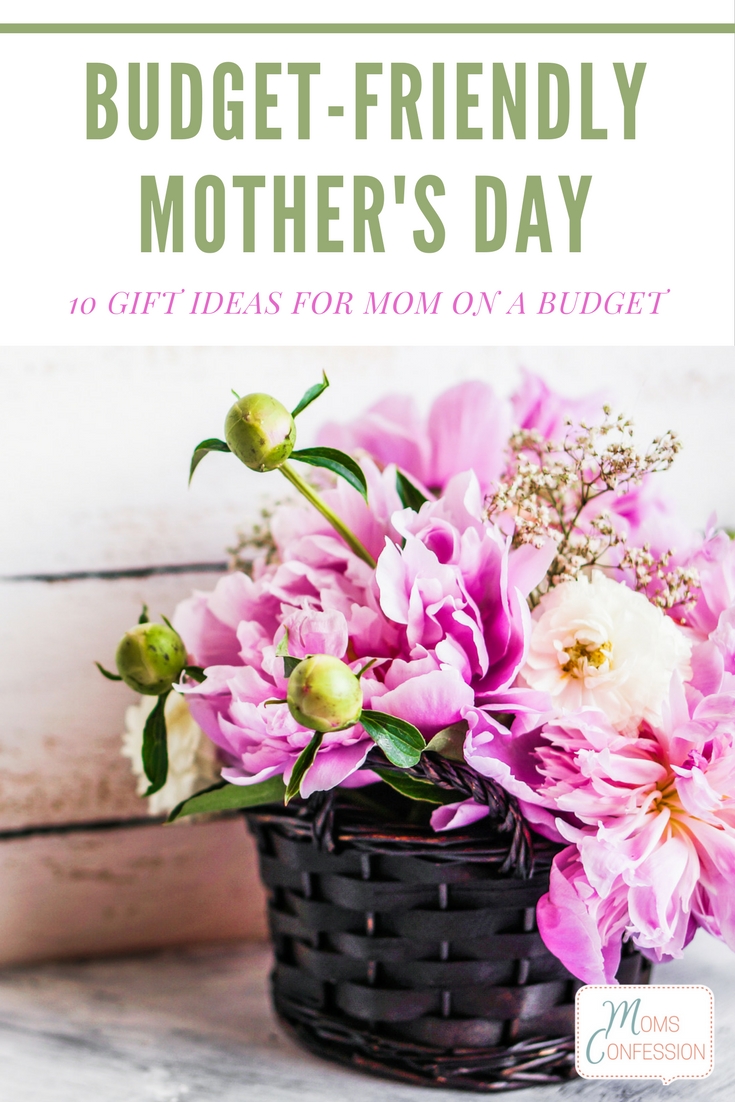 10 Budget Friendly Mother's Day Gift Ideas
Give Mom a Spa Day – A favorite budget-friendly and easy Mother's Day gift idea is to buy an assortment of body washes, bubble bath, lotions, and bath soaks with a spa mask and bathtub head rest. Grab a pretty basket and fill it with everything that mom will need to have a DIY spa day!
Plant a Tree in her honor – It sounds cheesy, but planting a tree in your Mom's honor is a great idea for a budget gift! Every time she sees it she will remember where it came from and think of you! Plus, what better way to give back to the earth than by planting a tree!  A pecan tree, pear tree, apple tree, or even a favorite citrus tree can also be a great gift that produces fruit for years to come!
Give a Mother's Day coupon book – Easy to create and print, a Mother's Day coupon book is a great gift idea! Fill it with things like "breakfast in bed" and "free get out of dishes" coupons that she can cash in anytime she wants!
Do her work for a week – Moms are tired people which means that one of the best gifts you can give her is a week off as much as possible. Dads can take care of the carpool or other school trips, and have everyone else do her household chores and find someone to take care of dinner. She'll thank you for the break.
Make her a blanket – Gather together old clothing and sheets (make sure they're actually old) that no one can use anymore and cut fabric squares from them that are roughly the same size. Sew them together then sew them to a sheet as a backing to make mom a quick and easy blanket! If you want to make sure it is extra warm for her, add a layer of quilt batting in between the top and bottom layers.
Make her a homemade edible bouquet – Edible bouquets are huge but they're expensive! Instead of paying that expensive price for one, make your own! You'll need cookie cutters in the shapes that you want to use, wooden skewers and of course, fruit! Slice the fruit into long, thick strips and use the cookie cutter to create the shape. Add a wooden skewer through each one and arrange in a vase! For a special treat add cookies on sticks, cake pops and even dip some of the fruit into melting chocolate!
Put together a candle gift basket – Does your Mom love the smell of a great candle? If so, make her a gift basket with all of her favorite scents! You can save money on the candles by hunting for a coupon code and get a beautiful but cheap basket at Dollar Tree.
Bake her a cake – Get out the cake pan and bake mom her favorite cake recipe. If you want to make it even more special? Try to decorate it. Even if you fail miserably at decorating it, but the memory won't.  Our Moscato Cupcake recipe might be even better for her if she likes a glass of wine!
Have an afternoon "Mom" date – What does your Mom like to do to relax? Get dressed up (be sure to tell her to do so as well) and take her on a "Mom date." Treat her to lunch and her favorite activity. It doesn't matter if you're only eating at McDonald's. Make the day memorable with special clothing and activities.
Have a Mom-themed movie night – Grab a blanket and pop some popcorn for your Mom. Snuggle on the couch and watch her favorite movies with her. If you want something more substantial, make a homemade pizza with her favorite toppings and share it while you watch.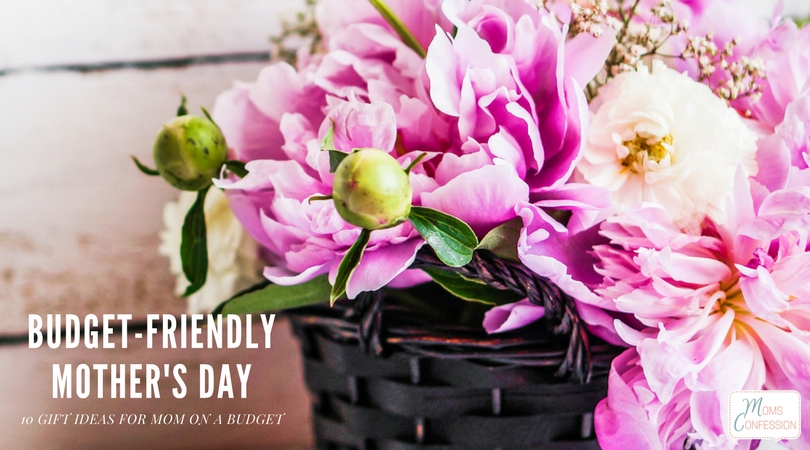 These great Mother's Day gift ideas are perfect for a limited budget.  Your mom will love the time you spent thinking of her and will feel loved and cherished no matter what you spend.  A few simple moments of your time are really what she wants the most.
Check out some great recipes and Mother's Day gift ideas: