Teacher Appreciation Gift Ideas
Teacher Appreciation Gift Ideas like these are needed for multiple occasions!  Whether you are looking for a holiday gift, an end of year gift, or a just because – this list is a great place to begin.  I love making fun homemade items to gift to those who impact our lives.
Teacher appreciation is a must for those who value the men and women who care for their children daily.  These little surprises are just what you need to make to show them how special they are.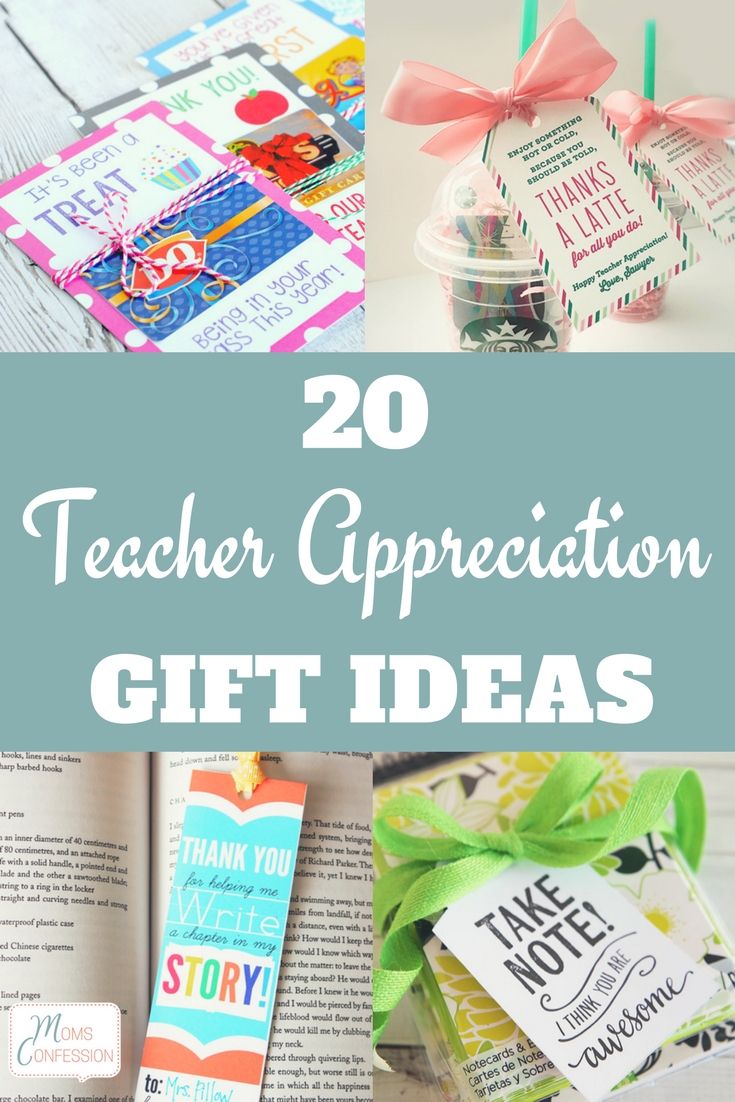 Have fun, live in the moment and create something special for the teachers that are sharing their love of learning with all of our children!
20 Teacher Appreciation Gift Ideas
Before you make one of this great teacher appreciation gift ideas, you'll want to figure out what works best for your individual teacher.  Obviously, getting to know your teacher a bit will make that easier to manage.
Some gift ideas are ideal for anyone, while others may not work for a specific teacher.  Ask the questions about allergies, needs, preferences as needed.
As you can see, this list of teacher appreciation gift ideas is an amazing place to begin.  Whether you make them all or just a few of them, you have tons of great ideas here to make it easy to manage to gift something special to your child's teacher.
Print out labels, assemble items, pick up gift cards, and show the teachers in your child's life how important they are to you and your kids.
More Gift Ideas: