Plan Road Trip Meal Ideas For Kids
Summer vacations are just around the corner, and so I am happy to share how to Plan Road Trip Meal Ideas For Kids! Everyone knows that heading out on the highway can mean everything gets more expensive when it comes to mealtime. One of the best ways to save money is not to be lured in by the fast food stops and roadside diners. The easiest way to do this is to bring some food with you on your trip. So pack your cooler and let's get ready to head out on the open road with these road trips meals for kids.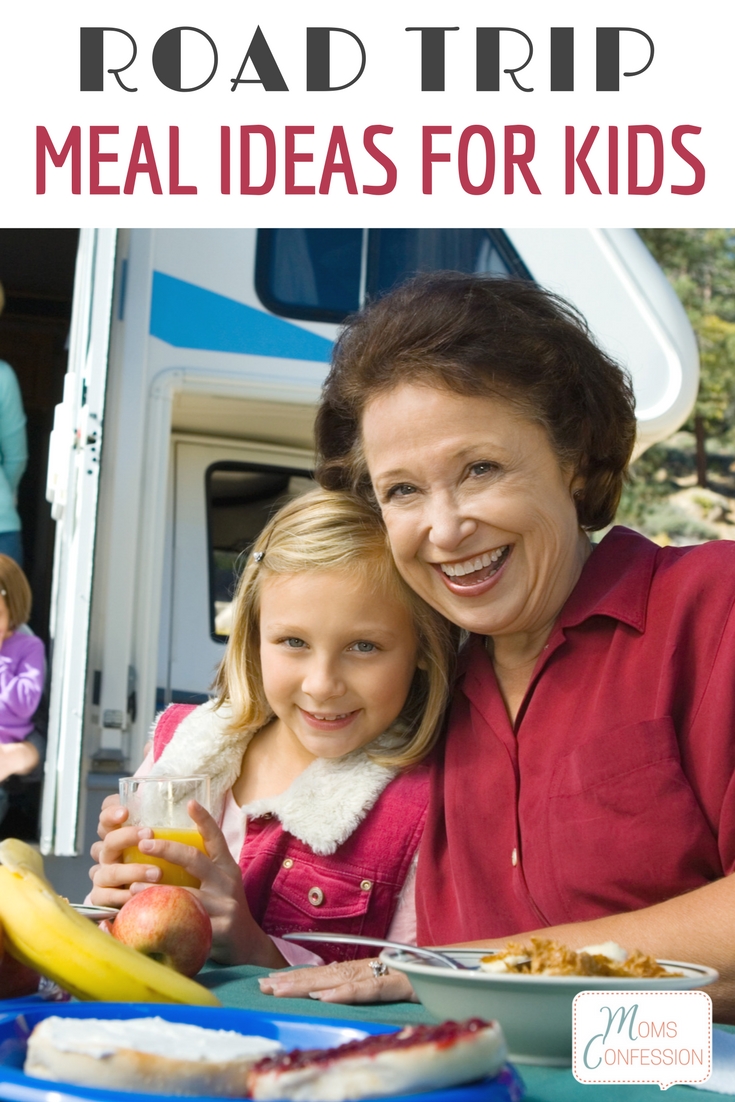 Plan Road Trip Meal Ideas For Kids
Pack A Salad To Go: If your child is a little strange like mine, she/he might like salad. Mason jar salads are the perfect road trip food idea because you can assemble them at home and eat them in the car. Try making some with some fun ingredients like dried cranberries, Chinese noodles for an extra crunch or even some shredded chicken. As long as they are kept on ice, they will stay good for hours.
Pack protein packs. These can be purchased at the store in many deli counters, but are much easier to make at home. I think even Starbucks sells these quick and easy road trip meals. All you need to do is get some compartmental plastic storage containers with lids and add some finger foods to them that will make a balanced but filling meal. Place things like hard boiled eggs (peeled to cut down mess), chunks of cold cuts, hummus dip, crackers, fruit like grapes, nuts and cheese. This will be filling enough to keep them satisfied, and it's easy to take on the go. Just stack them into a cooler and keep within reach on the road.
Bring wraps. These are quick to throw together and make the perfect portable snack. Try mixing things up a bit with fun spreads, or even making wraps that are peanut butter and jelly! Call it a peanut butter and jelly burrito and your kids might be all over it.
Don't forget your crock-pot. You can use it on the road! You can buy adapters for the cigarette lighter in your car and plug it in to let it cook as you go down the road. When food is ready, just pull over at a rest stop or park and eat it with some simple sides like potato salad. Of course, ideally, this is best if you are going on a trip with a camper of some sort for safety reasons. Get more great crock-pot cooking tips here!
Take cold fried chicken from a deli. This can always be later on the road, and it goes well with just a roll or two. You can also stop and eat something on the way at a rest stop or lovely scenic spot.
Tips for Packing Road Trip Meals
Try using dry ice. It stays colder, longer and won't leave a watery mess when it melts. Just be sure to handle it appropriately and never let kids touch it.
If you opt for plain ice, don't dump out the cubes into the cooler. Keep it in the bag. It will be far less messy this way. Alternatively, use the block rather than the cubes.
Pack things in containers you will be using them in. For instance, if you will be eating cereal on the road, pack the cereal in covered bowls and bring along milk to add. You can get shelf stable milk, even, and avoid the cooler.
Try not to buy individual snacks. As tempting as they are for convenience, they are expensive and just a little packing the night before can save you money.
Share your road trip meals survival tips in the comments below.
More Road Trip Meal Ideas