Family Tent Camping Tips and Tricks for Beginners
When the weather turns cooler in the fall, it is the perfect time to put these tent camping tips and tricks for beginners to use! From remembering important items to safety precautions, these tips will make sure your next trip out camping will be a success. Camping should be all about the adventure and memories, and these suggestions will help you make that a reality for your family.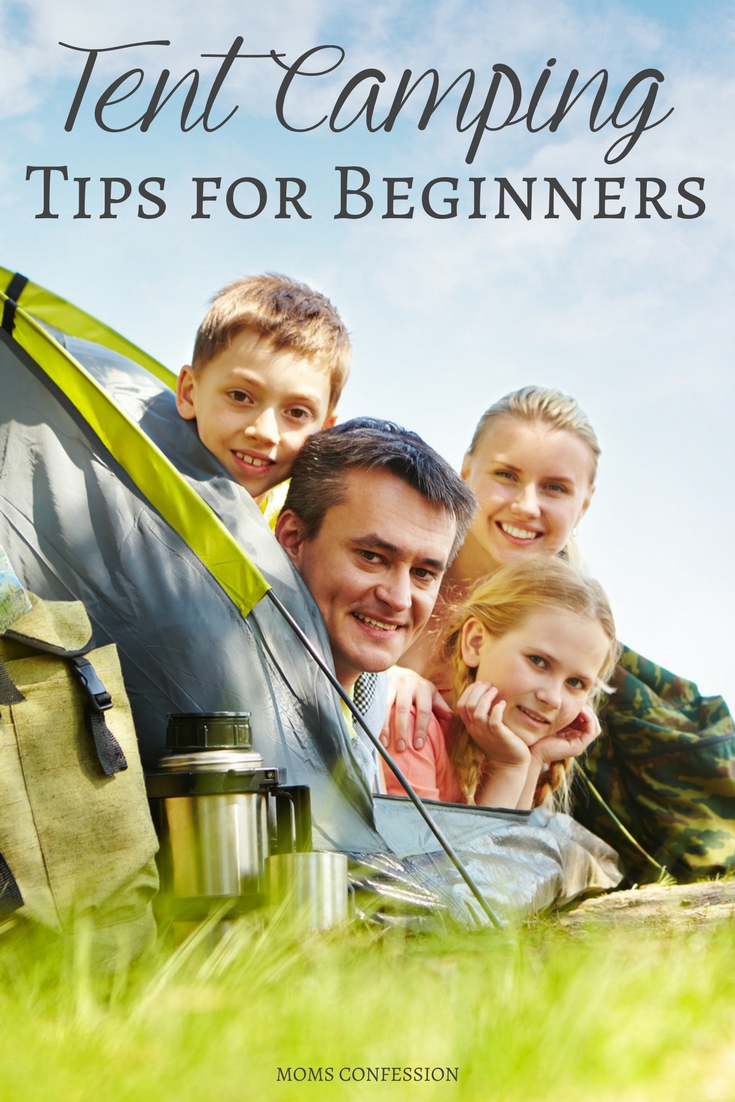 Family Tent Camping Tips and Tricks For Beginners
Pack clothing that can be layered
As fall always seems to be, the days are warmer and evenings and mornings are cold. Pack clothing that is appropriate and comfortable to layer. Long sleeved t-shirts, pants, sweatshirts, jackets, and gloves or even hats are great. You may even want to add in t-shirts and button up shirts that are easy to add or take off as needed throughout the day. Extra thick socks for the night are also a must when camping.
Take blankets that are easy to layer
Much like your clothing, bedding should be easy to layer. A sleeping bag is great, but it can also get too hot when the fall temperatures are a bit higher. Pack sheets, lightweight blankets, lightweight sleeping bags and comforters that provide warmth in different layers, so you aren't overheating or getting too cold.
Don't forget the bug spray
Even though summer is typically when you will see the most bugs out to bite you, they are there all the time. Don't forget to spray down with a good natural bug spray to keep ticks and other critters at bay. Ticks carry Lyme disease in many regions and can cause a lifetime of pain and difficulty. Spray yourself to keep them away.
Take Time To check for ticks every day
As an addendum to the above tip, take the time to check yourself and your children for pesky ticks hiding out on your skin. This requires a strip down and can be done in the showers (if camping near a shower area at a state park), or in the privacy of your families tent. Ask your spouse to help you check areas you cannot see. Around ears, in ears, around your ankles, in between toes, around your waist, on your back, between buttocks and even in creases like the bends of legs and arms. A tick can quickly become a problem if not removed.
Check for burn bans in the area
Before you build a bonfire on your camping trip, you may want to check with your camping area and local area regulations. Since fall months tend to make things a bit more combustible (leaves falling are usually drier and catch on fire faster), there may be regulations regarding fires at your campsite.
Protect your food from critters
Even when you are camping in a public campsite near a state park, you want to make sure you are keeping your food away from potential wildlife scavengers. Seal food in plastic tubs, coolers or inside your vehicle between meals. No need to invite raccoons, possums or bear near your campsite.
Planning a fun-filled fall camping trip is a great way to bond with your family. These tent camping tips for beginners will hopefully keep your experience a wonderful stress free and fun-filled time for everyone.
More Fall Family Activities & Meal Ideas