10 Frightfully Frugal Halloween Party Tips
Are you looking to host a hauntingly good Halloween party this year? Throwing a Halloween party that can be frugal and frightful at the same time is totally feasible; you just need to get a little creative with your planning. If you want some tips to get you started, take a look below at the 10 frightfully frugal Halloween party tips! You will find that throwing a party to remember even on a tight budget is possible.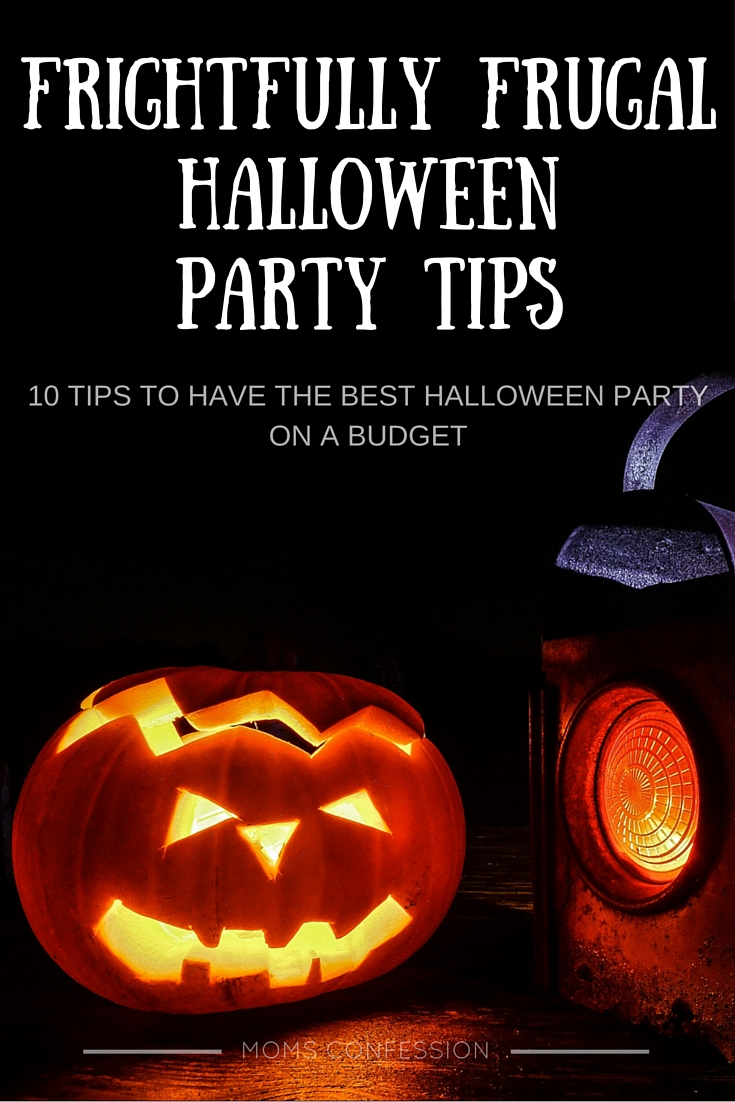 10 Frightfully Frugal Halloween Party Tips
1. Visit the dollar store.
Your local dollar store will have a huge assortment of Halloween décor as well as snacks, soda, and serving trays all perfect for you party. For just a $1, you can afford to stock up on party favorites and necessities.
2. Check out your local thrift store.
Your local thrift store is the perfect place for costume accessories, serving trays, and other party décor pieces. Find old clothing for making a scarecrow with, or find the perfect glass punch bowl. Who knows what you might dig up on your shopping trip.
3. Get creative with crafts.
A craft station is a fun way for kids to interact during the party. Snag mini pumpkins at a local farmer's market for just pennies a piece and let children decorate them with paint or markers. They will love having a pumpkin to take home as a party favor.
4. Try some inexpensive games.
Play games that don't require buying extra materials. Some ideas can be musical chairs, pumpkin "hot potato" pass, or pin the face on the pumpkin. All three of these ideas can be played with very few materials or ones you already have on hand.
5. Enjoy some free music.
Head to Pandora where you can stream free music, including Halloween-themed hits. Just type "Halloween" in the search and see what Pandora pulls up for you.
6. Craft a simple photo station.
Place props in a box such as funny hats, mustaches, feather boas, and other accessories. Invite guests to dress up and take a photo. If guests come in costume, create an area with some pumpkins where they can pose for pictures.
More Halloween Ideas
7. Keep snacks simple, but creative!
Serve easy to eat foods but give them creative names. For example, a bowl of grapes can be called zombie eyes. Pasta salad can be monster brains, and juice can be dragon's blood. Think of fun ways to name foods to give them spooky appeal.
8. Let guests bring the décor.
This is not as bad as it sounds! Invite guests to decorate a pumpkin and bring it with them to enter in a contest. The pumpkins can act as décor for the party space, and having the contest also offers an entertaining element. The winner can take home a dollar store prize such as glow sticks, game, or some other trinket.
9. Create some themed lighting.
Switch out your light bulbs with colored light bulbs for a cool but inexpensive effect. You can typically buy these bulbs for just a few dollars each, and they make an enormous difference to the ambiance.
10. Don't forget the party favors.
Send guests home with simple but inexpensive party favors such as vampire teeth, mini pumpkins, or a candy of some sort. They are sure to appreciate the extra touch, and you are sure to love that these favors are budget friendly.
Give these tips your attention the next time you host a Halloween party. They are sure to help you get more fright while still being frugal.