Great Gift Ideas to Rock Funny Secret Santa Gifts This Holiday Season
If you are looking for funny Secret Santa gifts – we have some great tips on how to rock Secret Santa with your friends or family this year. There are tons of great ways to make a Secret Santa gift exchange tons of fun. No matter what you need or what your budget may be this list will help you manage.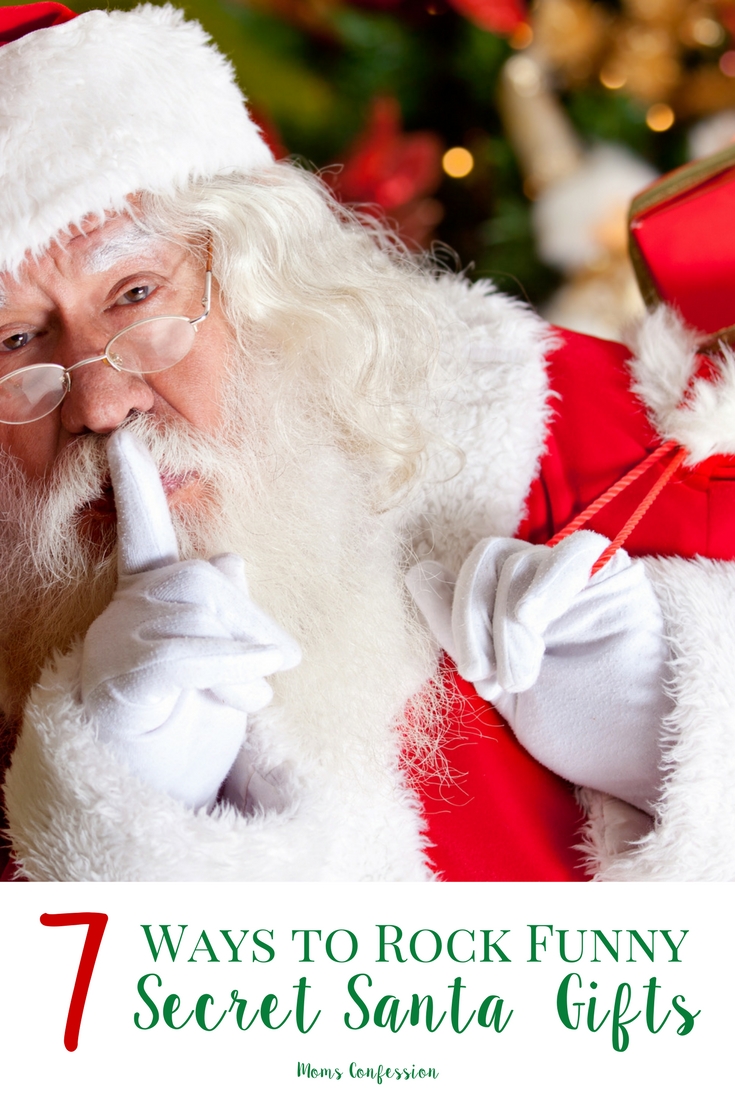 7 Ways to Rock Funny Secret Santa Gifts This Holiday Season
1. Keep it Anonymous- There is always one person who inevitable knows who everyone has so that they can keep track of it and make sure everyone is covered. Let a site like Elfster.com do the work for you. You create a wishlist, invite others, and Elfster will randomly pick and send names to each recipient, leaving you out of the loop for a complete surprise.
2. Be Creative- Don't do the expected like a monogrammed coffee mug filled with coffee. Find out something else they really love that most people wouldn't think about. Does your co-worker have a dozen pics of their pooch on the desk? They obviously adore their pet, How about customizing a simple treat jar with their pets name and filling with healthy homemade treats. Does your brother in law love the Giants? Don't slip the usual ball cap in a gift bag, pick up some cheap seat tickets or spring for a season pass of a sports network so he can watch every game.
3. Be Sneaky- Of course, the name of the game is sneakiness. Get creative with your delivery, use a neighbor kid to drop off a package on the front steps, ask someone from a different floor to drop your gift on the desk so you won't be seen or have items shipped right from Amazon– free shipping if you have prime! This way you won't get caught, and the surprise lasts until you are ready to reveal yourself.
4.Keep it Classy- There are probably very few people on your list who would appreciate a gag gift (unless that is the theme of your exchange) over a thoughtful gift. Avoid items that are insulting, sexually explicit, and unless you know someone well don't give alcohol as a gift. You can still send funny Secret Santa gifts that are tasteful. Things like a coffee mug that is humorous can still be classy and unique.
5. Be Frugally Generous- Whatever your gift limit is I promise you there is a way to stretch and get a gift out of your budget without actually spending that much. Generally, the rule is your amount is based on the actual price of the item, not the value. Watch lightning deals on Amazon, shop the ads, use coupons and apps, and really stretch your dollars farther with a bang.
6. Do Not Re-gift- I am not saying I have never done it but it is very hard to pull off successfully. Inevitably you will leave the old tag on the gift, it will be expired, or just a plain bad gift. Shop with the person in mind, don't try to force the gift to fit the recipient.
7. Use Creative Wrapping- The anticipation of a gift, and also oftentimes the packaging are almost as good as the gift itself. Try to avoid just tossing your item in a gift bag and throwing a piece of tissue paper on top. If you grabbed a gift card, package it up in a jar surrounded by Hershey Kisses or something, Does your dad read the paper daily? Wrap his book up in the newspaper, tie up with twine, and slip a bookmark behind it. Make the packaging pretty!
These tips for how to buy funny Secret Santa gifts while staying in your budget are easy to use. This year, you can be the life of the party, stay on a budget, and have fun with little fuss.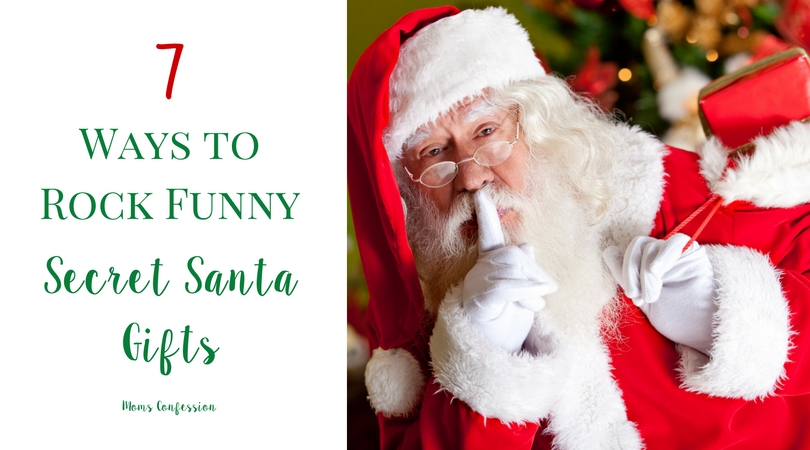 More Christmas Shopping Tips: