Simple Car Organization Hacks to Organize Your Car and Keep It Clean
Many of us spend hours a week commuting to work or driving kids to practices, so knowing how to organize your car is an important task. We have gathered some super simple ways to organize your car to keep things clean, and orderly and always have what you need on hand.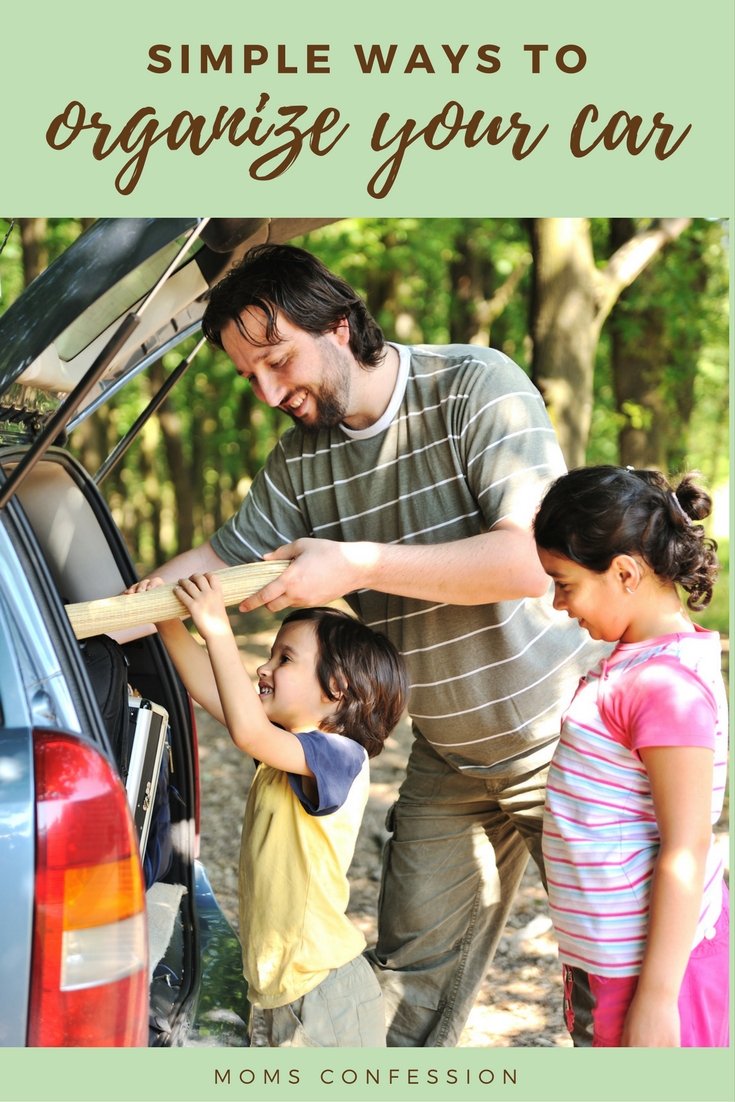 A clean and organized car will mean you will have easier and safer travels no matter where you are headed.
Your vehicle is more than something that gets you from place to place. Your vehicle, especially if you have children is almost like a substitute house on wheels. Parents spend a lot of time in their cars shuffling their kids around, running errands and driving to and from work.
Keeping your vehicle clean and organized with these car organization hacks will make the time you spend in your car much more pleasant.
Simple Ways To Organize Your Car
Utilize proper storage options.
There are tons of different options to organize your car, but the best are usually storage options that make the space easier to manage. Over-seat storage, trunk organizers and even organizers to go in consoles are all great options.
Depending on the size of your vehicle, you may even need storage options to go between seats. Trash bags and back-of-seat organizers for toys and similar items are perfect for traveling with kids in the car.
There are standalone trunk organizers, or simply mesh nets to block off areas of your trunk for easier organizing. Pick what works best for your family and vehicle.
Keep trash bags inside doors and behind seats for easy cleanup.
One of the best ways to organize your car is to set yourself up for easy cleanup. This means keeping trash bags on hand at all times. Grocery bags are a perfect size and are easy to put on car doors, behind seats, or even in glove compartments.
They are just the right size to gather trash and easily toss at any trash can while you travel or on your own when you arrive home. In fact, hooking a trash bag over the headrest of the seat in front of your kids is the ideal way to keep them within easy reach of a place to drop their trash.
Make sure everything is unloaded after each trip.
You may find that your car stays disorganized because you so often get out and forget to unload everything. Books, trash, food wrappers, purchases, and even schoolwork can all be left in seats when you rush inside to get started on a TV show or even to eat dinner.
Make a rule of checking and double-checking your car before going inside to make sure everything has been unloaded.
Use seat covers.
When you have kids keeping your seats clean can be a real struggle. When you have dirty seats, it looks disorganized and dirty. Seat covers are great on back seats and under car seats. Just make sure that they don't make secure seating a problem.
There are even seat covers that have pockets for storage, or that happen to be designed to work great for pets and pet hair issues.  I prefer seat covers that are designed for pets since they seem to be more durable.
Utilize the vehicle compartments.
Every vehicle has some sort of storage compartment that comes with the vehicle. Using these compartments can really help you keep your vehicle organized.
Use these compartments to keep crucial items like baby wipes, napkins, snacks, and even entertainment for the kids.
Keep plastic bags on hand. 
Keep a few plastic bags in your car for those emergency messes. You never know when you might have to change a diaper on the go, clean up a mess, or even for those times when your child starts to feel sick.
Have a set day to organize the car. 
Set a specific day of the week or even month that you give your car a good cleaning. Make sure to go through your storage compartments, and clean under the seats and in any crevices of the car.
Doing regular cleaning of your car will help to ensure your car is always organized.
Skip eating in the car. 
If at all possible do not eat in the car. Not eating in the car can really help prevent messes and stains! Sometimes eating in the car is unavoidable, especially on long trips, but on short trips try to avoid this.
Use your trunk. 
Trunks usually provide more storage space than the inside of a vehicle does. Try to utilize this space to store things like sporting equipment, groceries, blankets, and anything else you normally keep in your car.
Using your trunk space will free up space inside your vehicle. Make sure to clean out your trunk on a regular basis to keep it organized! Use a trunk organizer to keep everything together.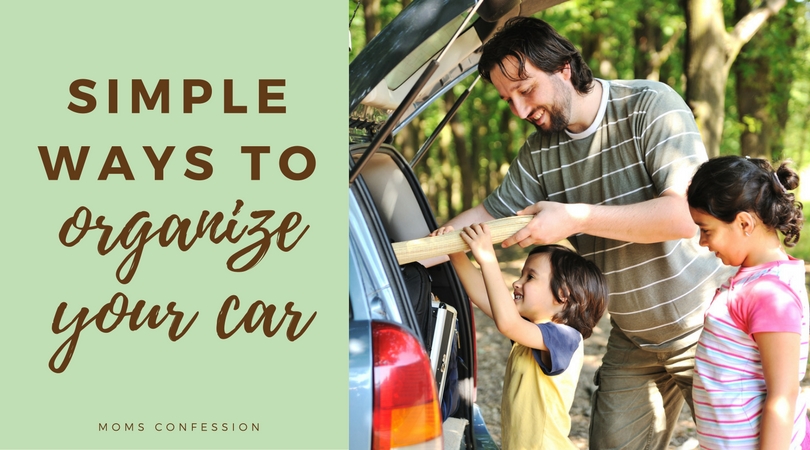 Organize your car with ease when you use these simple tips. You no longer have to worry about tons of clutter or being embarrassed when someone hops into your front seat for a ride home. Your car can be clean and tidy with little effort when you follow these tips.
How do you keep your car clean and organized?
More Organizing Tips: