Back to School Tips for Elementary Students
It's hard to believe that our kids will be heading back to school soon. There's no doubt that summer flies by incredibly fast. Since it's time to send the kids back to learn, check out these back to school tips for elementary students.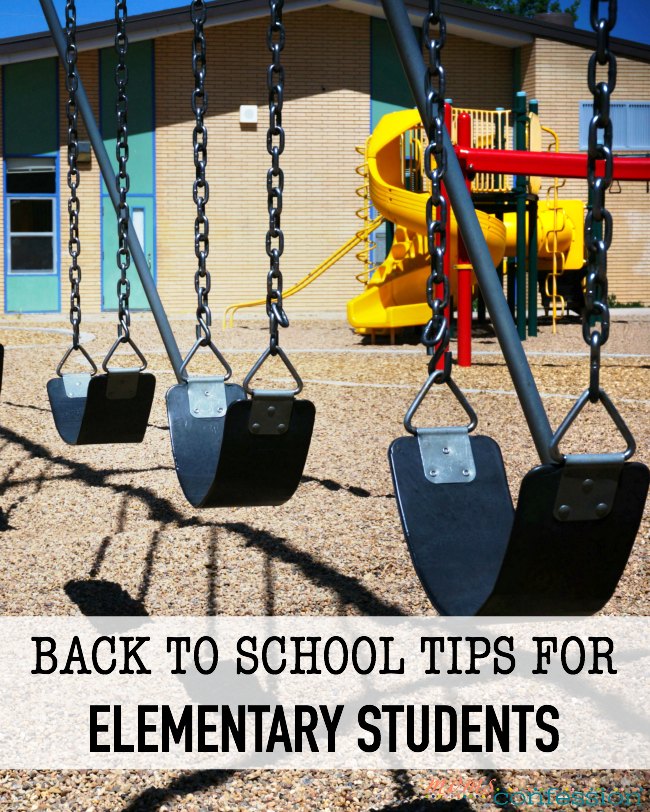 Tips for Elementary Students
Routine is Key
It's important to get into a routine for back to school as soon as possible. The late nights can really catch up to our kids and it's vital they get the sleep they need. It's always easier said than done when it comes to enforcing a routine because it's so nice not having to be anywhere at any certain time.
Talk About It
Although kids know exactly what's going on, talk to them about how they feel about going back to school. There will be emotions associated with starting a new school year, but talking about it can make everything much better.
Be Patient
Homework, new friends, new teacher, and a new routine can be overwhelming for elementary students. As a parent, being patient with your child can be a life safer. Show them that you care by listening to their frustrations, happy moments, and times of doubt.
Communicate When Possible
A successful school year happens when everyone communicates during the school year. Parents need to be in touch with the teachers and students need to communicate with their parents. If a communication system is established, things work out much better. Discover what works for you communication wise this school year to help make everything easier on your elementary students.
Pick Your Battles
Early school mornings seem to be the best time to have petty fights with an elementary student. Not every battle will be worth fighting, so it's important to pick and choose what's worth it. No one wants to leave their child for the day upset, so picking what's worth getting upset about it significant
What are some back to school tips you can share with us?