Free Home Management Binder Printables
Get your home organized and take the first step to get your life organized with these free home management binder printables.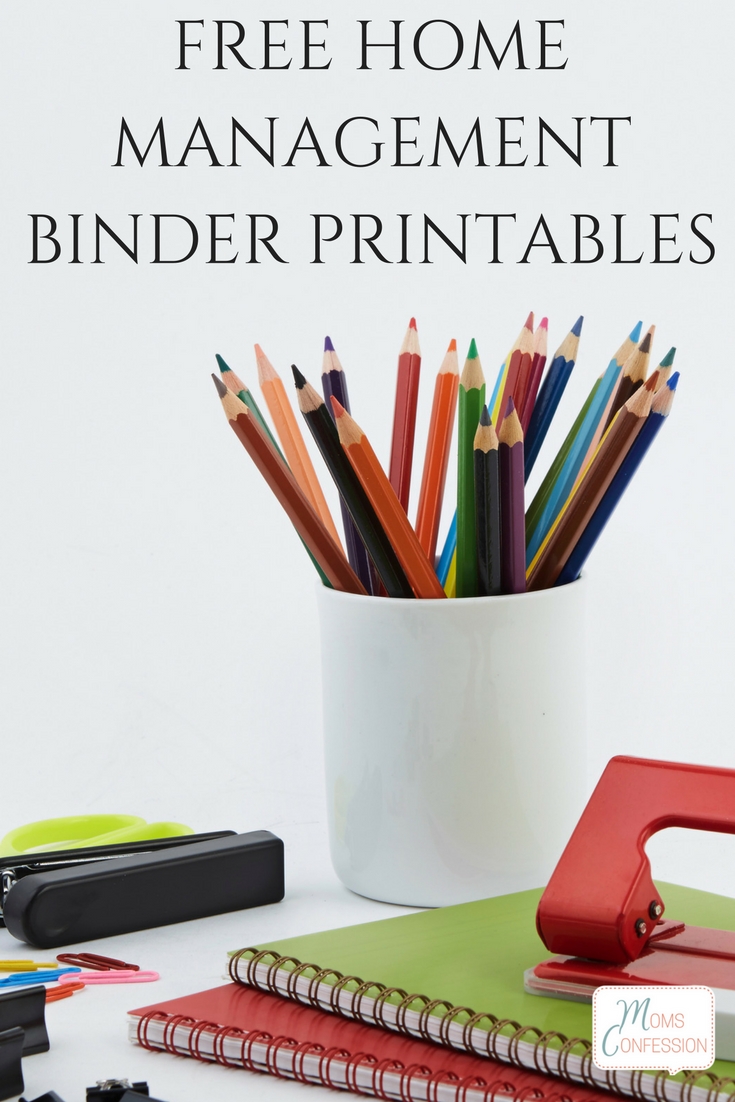 Even though it's summertime…Life can still get hectic. From family vacations to family meals, we all need a way to get our families organized. A little over a year ago, I implemented a home management binder into my life and haven't looked back since!
It has not only saved my time, but it has also saved my sanity and I have these home management printables below to thank for that!
Keeping up with doctor appointments, summertime activities, practices, vacations, and other events can get overwhelming. By simplifying housing everything in one place, I can easily plan our weekly meals, household duties, vacation, etc. and never have to worry about missing an appointment again!
It took a little work, but now everyone knows that our home management binder is the place to look when they need to know what's happening in our lives! Overscheduling is a thing of the past for us now!
To trim the cost of ink and paper, I have each of these home management printables in sheet protectors. This allows me to use an erasable marker and reuse them each week.
The printable monthly calendar is the only one I usually print 2-3 copies of so I can add anything for the future to them as needed.
At the back of the binder, I have more sheet protectors that have my husband's school transcripts, resume, kids medical docs, school docs for their grade level, and SmileSafe Kids cards in case they are needed in an emergency.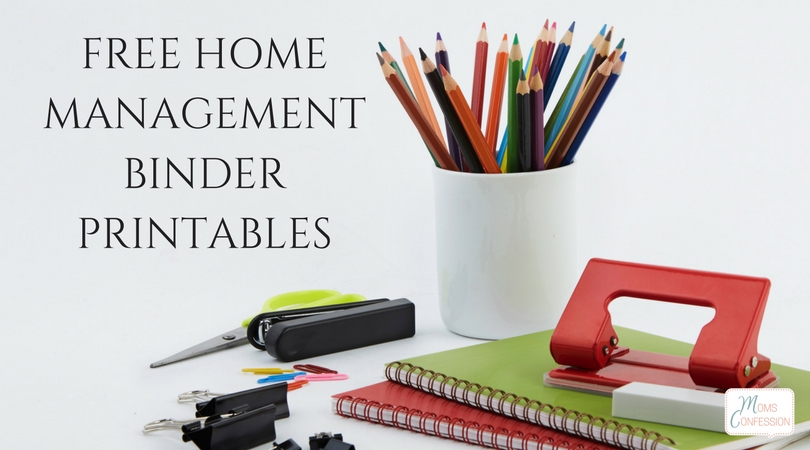 Free Home Management Binder Printables
Printable Monthly Calendar: Simple printable calendar to customize each month and stay on top of everything going on in life.
Room by Room Checklist: Create your own custom list of tasks that need to be completed for each room in your home.
Cleaning Tasks: Never forget what needs to be done daily, weekly, quarterly and bi-yearly with this free printable cleaning task list.
Weekly Meal Planner: Easily plan your menu for the week to save time in the kitchen each night.
Weekly Planner: Gives you an at a glance weekly list of events and any upcoming events to remember or add to the monthly calendar.
Grocery List: Run out of something while you're cooking dinner, add it to your list and your ready for your weekly shopping trip
Shopping List: 2 shopping lists per page
Lined Paper: Jot down notes for the kids, send a note to school, or write down ideas as they become available.
Feel free to print the home management binder printables (all PDFs) above and create your own home management binder today!
More Organizing Tips