Free Printable Holiday Gift List
The holiday season is almost here and it's time to plan your holiday gift list. Get your free printable holiday gift list and tackle your list with ease!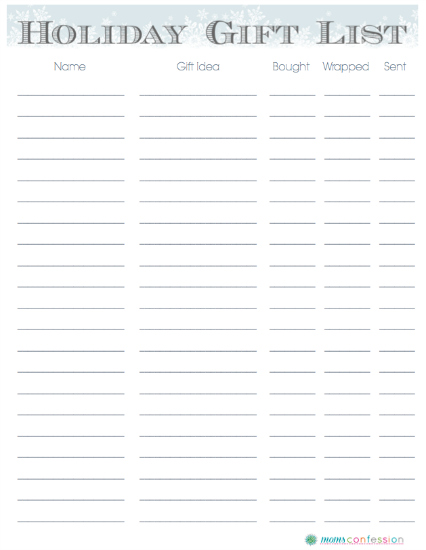 WOAH…it's almost time for Christmas, then New Years creeps into view. Where did this year go?
Free Printable Holiday Gift List
This year has really flown by fast it seems or is it just me? With Christmas on our minds and Black Friday sales just around the bend, now is the time to really sit down and plan out gifts for everyone.
If you're making homemade holiday gifts for teachers, friends, family or whoever is on your list this year, it's time to really put it on paper so you don't forget someone on your list.
The holiday season can either get the best of us or we can choose to change the hustle and bustle of our lives by being organized about how we approach it. Around this time, each year, I take a little time out of my day to plan gifts for everyone on my list (even if it's a rough draft list) and put together a mini meal plan for our family's holiday dinner.
It's easier to plan ahead than feel like a crazed person rushing to get everything done at the last minute. :)
If you are like me, you love your sanity and keeping your cool during the holiday season. If planning is not your strong suit, then let the free printable holiday gift list below be your first step to getting ahead of the craziness of the season!
Be sure to pin this for later and grab the free printable below.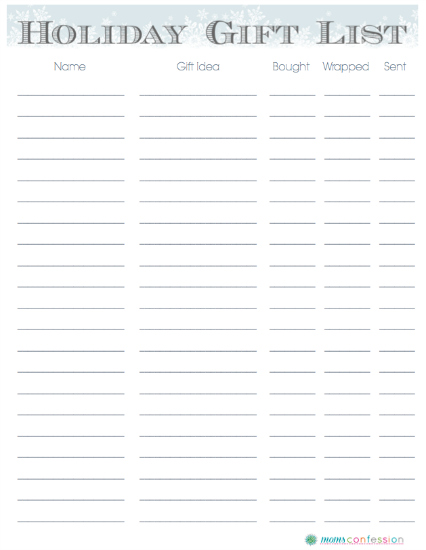 More Christmas Craft Ideas