Simple Burlap Coffee Filter Wreath for the Holiday Season
Last year I fell in love with my Coffee Filter Wreath and now that Christmas is around the bend, I was anxious to update last years look with something new and fun!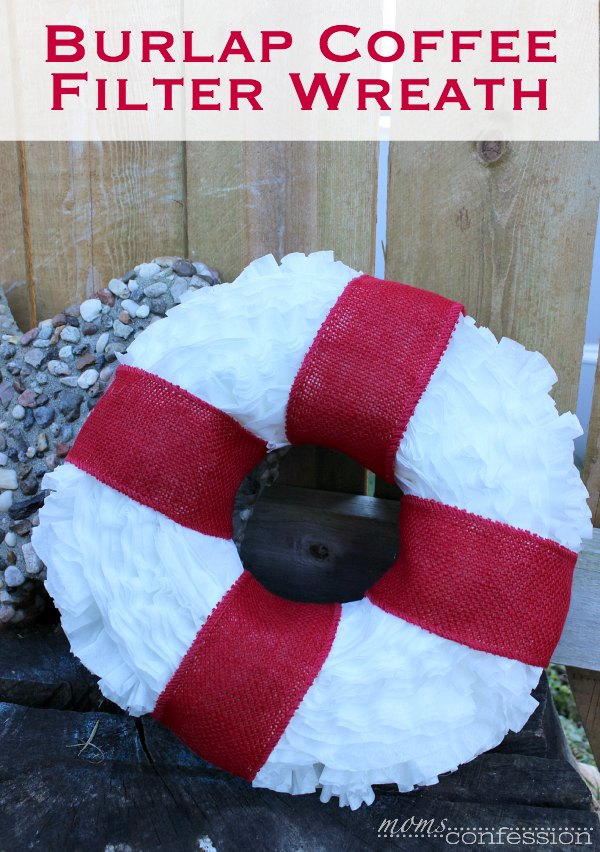 Burlap is all the rage this Christmas season so I knew I wanted to incorporate it somehow and I love how it turned out!! It's simple and elegant while also sporting both of my boys football team colors! Go Tigers!!
Instead of talking about it…what do you say that we just dive in, get crafty and make this super simple Burlap Coffee Filter Wreath!
DIY: Burlap Coffee Filter Wreath
Materials Needed:
Directions:
Bunch up the coffee filters and start gluing them to the foam wreath. You want to completely fill the entire wreath so you can't see any wreath between the filters. The small filters work best for this Dollar Store Craft.
Keep adding the filters till the wreath is completely covered.
After the foam wreath is completely covered, cut 8-10 inches of the burlap wire ribbon.
Wrap the piece of burlap ribbon around one side of the coffee filter wreath and glue it on the back side of the wreath. Make sure you don't pull it too tight.
Repeat step 4, three more times.
Attach a small piece of the burlap ribbon on the back side of the wreath to form a loop so you can hang it.
Hang and enjoy your Burlap Coffee Filter Wreath all season long!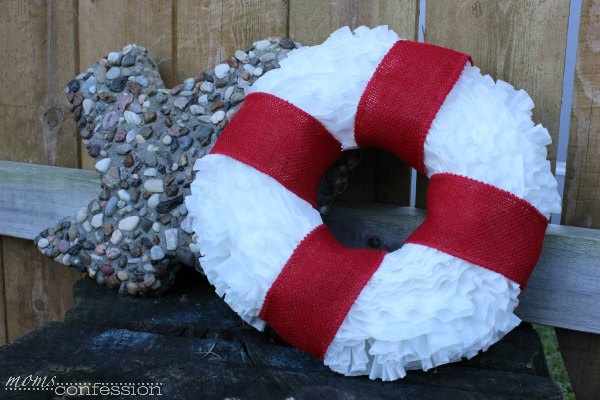 Looking for more Holiday Craft Ideas? Check out these ideas!