It's hard to believe that gardening season is here. The taste of homegrown fruits and veggies is only a few months away. If you're not careful, the cost of gardening can add up. It's important to watch the amount of money you spend on gardening, so you can actually make this a frugal adventure.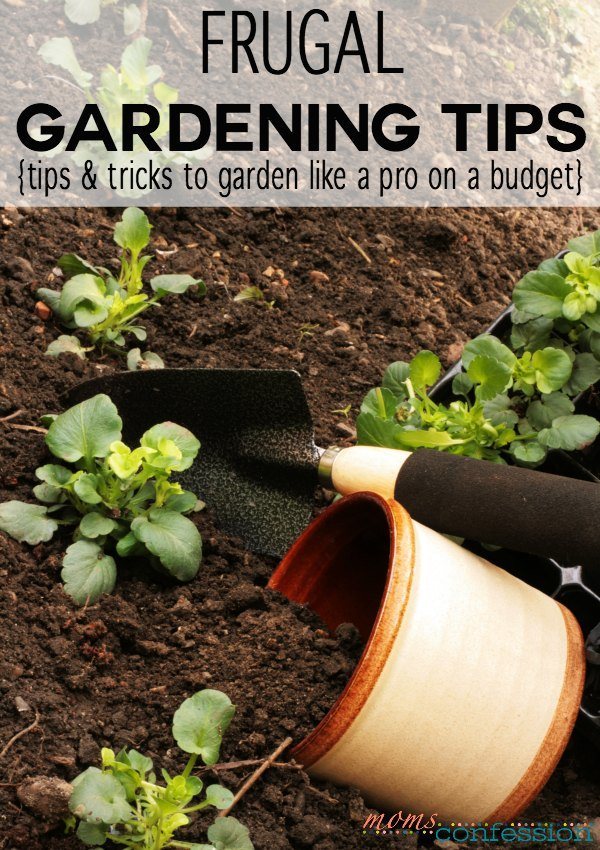 Frugal Gardening Tips
Use Your Own Seeds
Each summer, it's wise to collect your own seeds from your own plants. There may be some situations in which you cannot accumulate the seeds, don't be afraid to ask neighbors or gardening friends for a few!
Make Your Own Compost Pile
It's common or gardeners to buy dirt for their gardens. Spend time making your own rich soil by having a compost pile. The compost pile makes the dirt nice and rich, which is perfect for a garden.
Co-Garden
If you're short on time and money, then consider starting a garden with someone else. You can host the garden or they can. Spending time together in the garden is not only one way to build a friendship, but to also have a very successful harvest.
Search for Free Gardening Supplies
Instead of buying a fence for your garden, keep an eye out for materials that someone might be getting rid of. Craigslist (free section) and Freecycle are both great places to find free items for the garden.
Plant Anywhere
Honestly, you don't need a "garden" to grow fruits and veggies. You can plant these seeds anywhere you think they will grow.
Research
Before you go ahead and garden based on how you think it should be done, do your research. You don't have to buy anything big and fancy to start gardening. Also, once you get your first year under your belt, the following years will be extremely easy.
What are some ways you save on gardening?
More Gardening Tips and Tricks