Lollipop Valentines Craft Idea: My Heart Pops For You!
Does your heart pop for someone? Make these fun Valentine's Day candy suckers with your kids to share with their friends!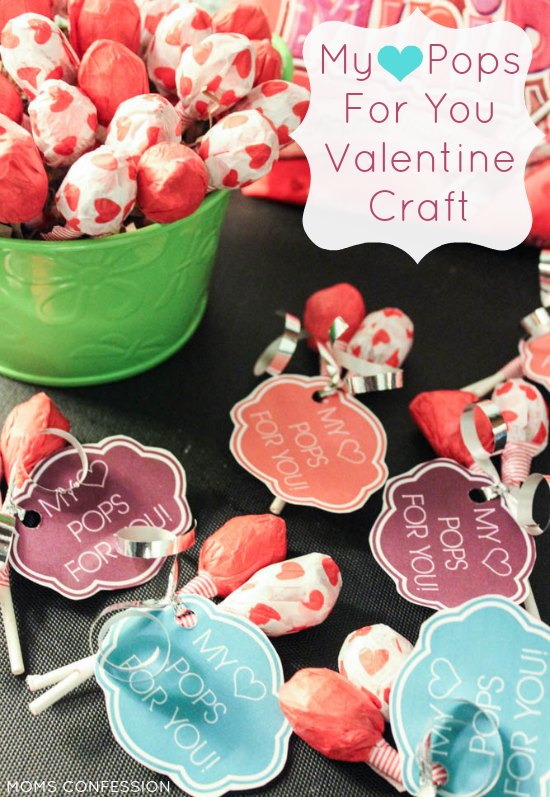 As my boys get older, Valentine's Day craft ideas I get to make for their classmates dwindles by each year. When my oldest son was in 6th grade, I faced a harsh reality that he was not a baby anymore and sharing Valentine cards with his friends was almost a thing of the past.
Instead of drowning in my sorrows, I thought it would be best to keep the tradition alive, even if they only share them with their close friends at school or I keep them at the house for their friends as a treat when they visit.
My Heart Pops For You! Valentine's Day Craft Idea
What You Need:
How To:
Print the Free My Heart Pops For You Printable.
Cut (doesn't have to be perfect) the design out and hole punch in the top corner.
Cut curling ribbon to approximately 6 inches.
Feed through the hole on the printable.
Cover the lollipops with a 3×3 inch square of tissue paper.
Use washi tape to fasten the bottom pieces around the lollipop stick.
Place 2 ribbons together and use another small piece of washi tape to hold them together.
Feed the ribbon between each of the lollipop sticks and tie the strings together.
These cute valentines make great crafts for kids to make and share with their friends!
NOTE: I was able to pick up everything I needed for this Valentine's Day Craft Idea at my local Dollar Tree Store. This will help you keep the cost down on creating something cute for your child's friends at school this Valentine's Day! :)
Be sure to pin this for later.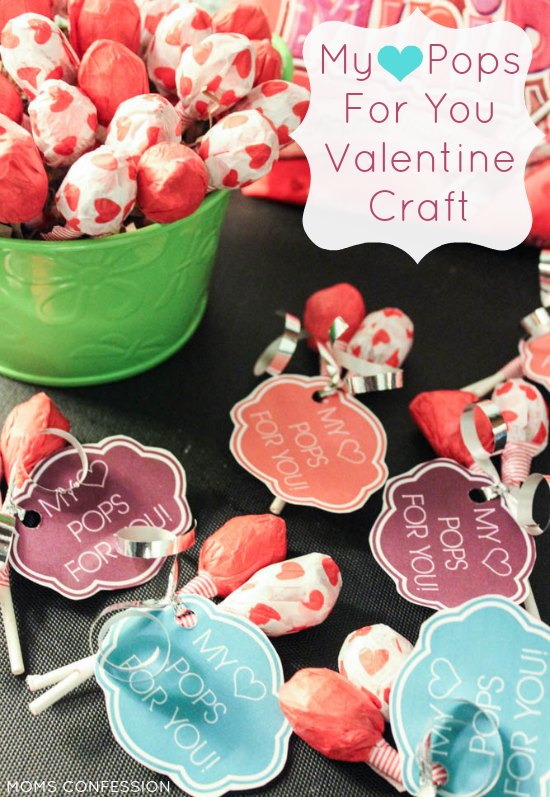 More Valentine's Day Craft Ideas