Easy Burlap Wreath Valentine's Craft Idea to Celebrate the Day of Love
I was so happy when Kristi asked me to share a Valentine's craft with you! First, I love Moms Confession and her practical tips from cleaning caddies to meal planning but she is also a respected colleague (it doesn't get much more organized than her!) as well as a friend and tons of fun! Second, I just love me some crafting and have been having a ball making Valentine's crafts over at Penney Lane so instead of sharing something I had already done I was excited at the prospect of getting to do an extra craft exclusively for Moms Confession.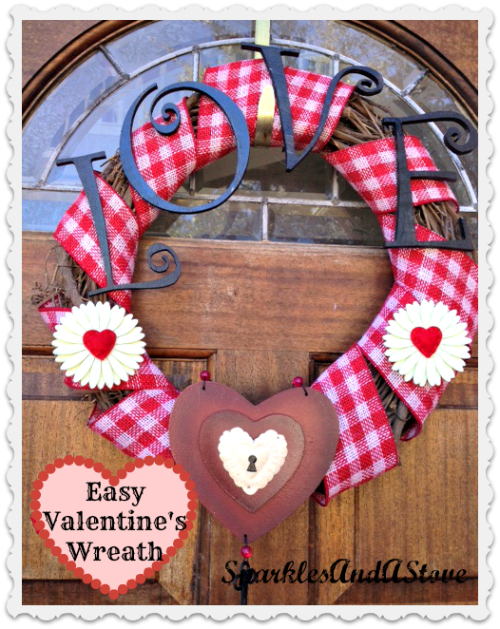 Valentines Craft Idea – Easy Burlap Wreath
I am all for simple and easy crafts as I have a 1-year-old and a 2-year-old (Yes, we're crazy like that!) so I wanted something simple but with a lot of cute bang for the buck so I picked one of my favorite ways to craft to share: a burlap grapevine wreath. The grapevine has a natural beauty to it so it doesn't require a lot of dressing up and is cheap as well. Everybody and their brother is on the burlap team lately but there's a reason: it has a gorgeous rustic look to it and is super easy to work with. The burlap pairs well with the grapevine for a homey shabby chic look. When you put the two together with some pretty "doodads" or embellishments it's an easy craft that literally took me about 15 minutes to make!
I found the red and cream burlap ribbon and knew I was going to plan my wreath around that. There was no rhyme or reason to the design. I wish I could tell you I had some Martha-esque vision or plan, but basically, after I found the ribbon I just wheeled my cart around until I found enough stuff that went with the style of the burlap ribbon to add to the wreath. I had 3 criteria: affordable, cute, and with a flat back so I could hot glue it to the wreath.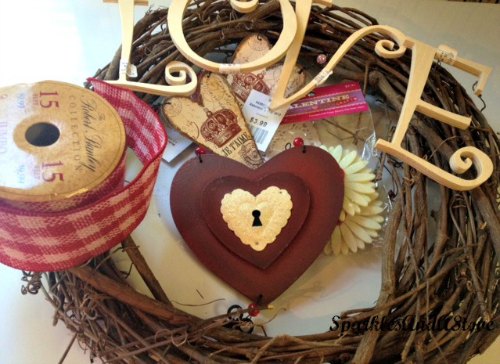 To Get Your Craft On You Will Need:
Glue gun
Glue sticks
Flat black spray paint
To Get Your Craft On Do This:
First I spray painted the wooden letters a flat black. I thought the flat black would stand out against the ribbon and grapevine and went with the feel of the wreath more than a pink or red.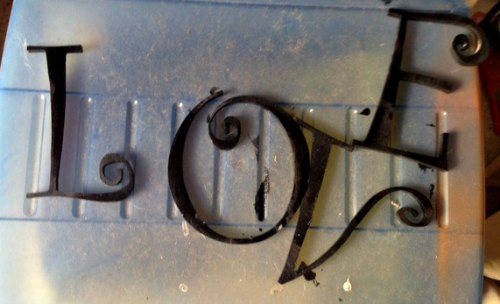 After the letters were dry, I started wrapping the burlap ribbon around the wreath form and hot gluing at each point the ribbon touched the back of the wreath. I left enough space so that the grapevine showed but pulled it tight so that it didn't sag. You can cover the grapevine entirely if that is your preference though. I used a liberal amount of hot glue so that the ribbon would hold. I cut the ribbon once I made it all the way around the wreath.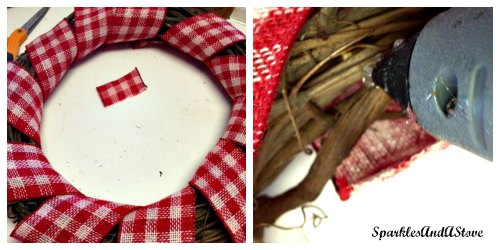 Next, I glued the letters across the top arc of the wreath. I left enough space between the middle two letters for the wreath hanger to fit between. I used a heavy dab of glue on the flat bit of the letters that would be touching the wreath form.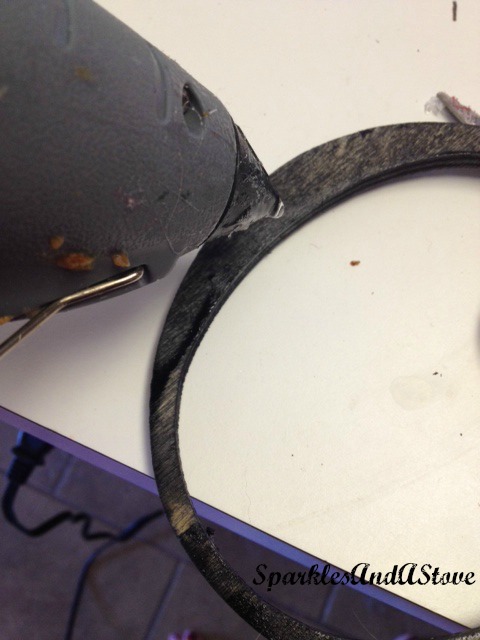 Finally, I glued the wooden heart and key and the little felt flowers on the bottom half of the wreath arc spacing them evenly and adding a generous amount of glue especially to the wooden heart.
After the glue dried I hung the wreath on my door.
See I told you it was easy! 

 I really really liked the way it turned out and I especially liked that it was only 15 minutes from start to finish. So if you have a little extra time this weekend, dress up your door for Valentine's Day!
Thanks to you for reading and thanks to Moms Confession for having me here and I hope you'll stop by Penney Lane some time to check out my other crafting and cooking adventures.
Happy Valentine's Day from Penney Lane!
Check out these Fun Ideas for Valentine's Day!