For the last year or so, I have been trying my hardest to live a greener lifestyle. It has been a slow process because I know if I throw everything on my family at once, hesitation will set in and nothing will be accomplished from it. To make this a successful transition, I will gladly take baby steps and reap the benefits of it all in the long run!
The first step in my process was to start using homemade laundry detergent. I'm saving my family money on something that is a staple in every home while keeping our clothes clean at the same time. It's a WIN…WIN!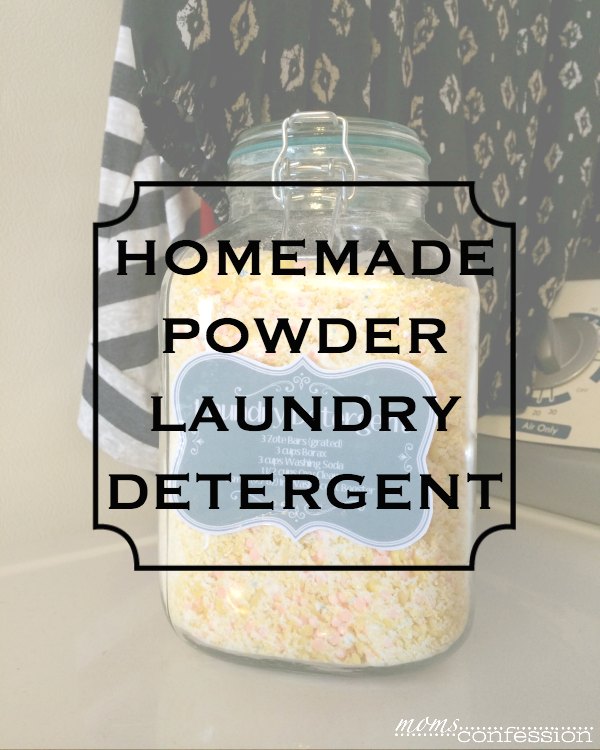 While I don't necessarily love powdered detergent, it works well and takes less than 5 minutes to mix up a batch. So for now it works great for me and my laundry is getting clean too!
Check out this easy laundry detergent recipe and enjoy saving money and keeping your clothes neat and clean!
The Best Homemade Powder Laundry Detergent Recipe EVER
Ingredients
Directions:
Mix all ingredients in a container (plastic shoe box or old laundry detergent box)
GET THE PRINTABLE RECIPE BELOW
Link to Purchase Laundry Products
This recipe makes about 6-8 weeks worth of laundry for my family using about 2 tablespoons for each load. Right now, I do approximately 6 loads of laundry for our family of 4.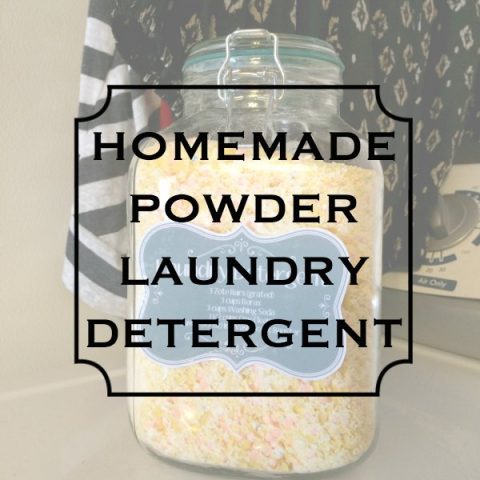 The Best Homemade Powder Laundry Detergent EVER
Looking for an easy homemade powder laundry detergent recipe that gets your clothes clean? Look no further! 
Ingredients
3 Zote Laundry Bars (grated)
3 Cups Borax Detergent Booster
3 Cups Arm & Hammer Washing Soda
1 1/2 Cups Oxiclean Stain Remover
1 Small Bounce In-Wash Scent Booster (9.7 oz)
Instructions
Mix all ingredients into a container (plastic shoe box or old laundry detergent box).
Get more inspiration to go green by following my Homemade Cleaner Recipes Pinterest Board
Follow Kristi @ Moms Confession's board Homemade Cleaner Recipes on Pinterest.
Have you ever made your own laundry detergent? Or how are you going green in 2016?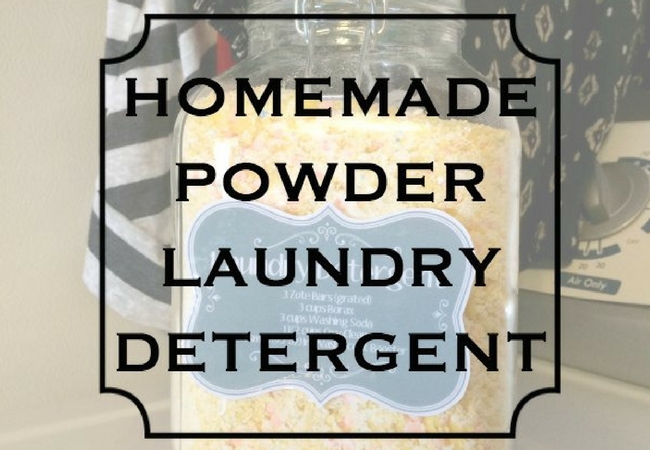 More Homemade Cleaning Recipes