Homemade Glass Cleaner Wipes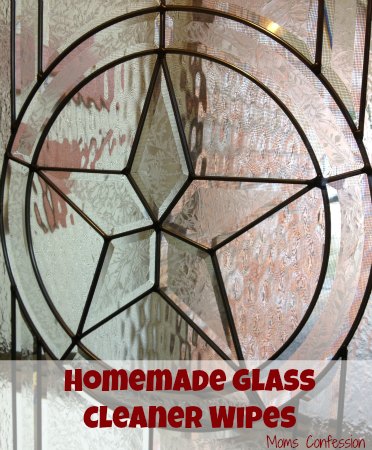 Homemade Glass Cleaner Wipes
Spring cleaning will be here soon and now is the time to start preparing our game plan. From rain to snow, the windows take a beating during the winter months and spring is the perfect time to let the sunlight into super clean window panes. Check out this easy glass cleaner recipe that will have your windows sparkling clean in no time!
Ingredients:
1 roll of paper towels (best to use name brand)
2 1/2 cups of water
1/2 cup of rubbing alcohol
1/2 cup of vinegar
How to make your own Homemade Glass Cleaner Wipes:
Cut roll of paper towels in half
Place into a storage container and pour mixture over the top.
Remove cardboard center of paper towels and pull from the center to use.
Check out our other easy spray glass cleaner recipe if cleaning wipes are not what you were looking for!