Homemade Fabric Softener Recipe
Taking a step further to living a greener lifestyle is getting a little easier as the days go by.  Living in a house full of boys that know how to do laundry, but seldom touch it(except to put it away)…making my own homemade fabric softener seemed like the perfect next step in my journey.  The boys aren't too concerned with how their laundry gets clean…all they care about is it being clean!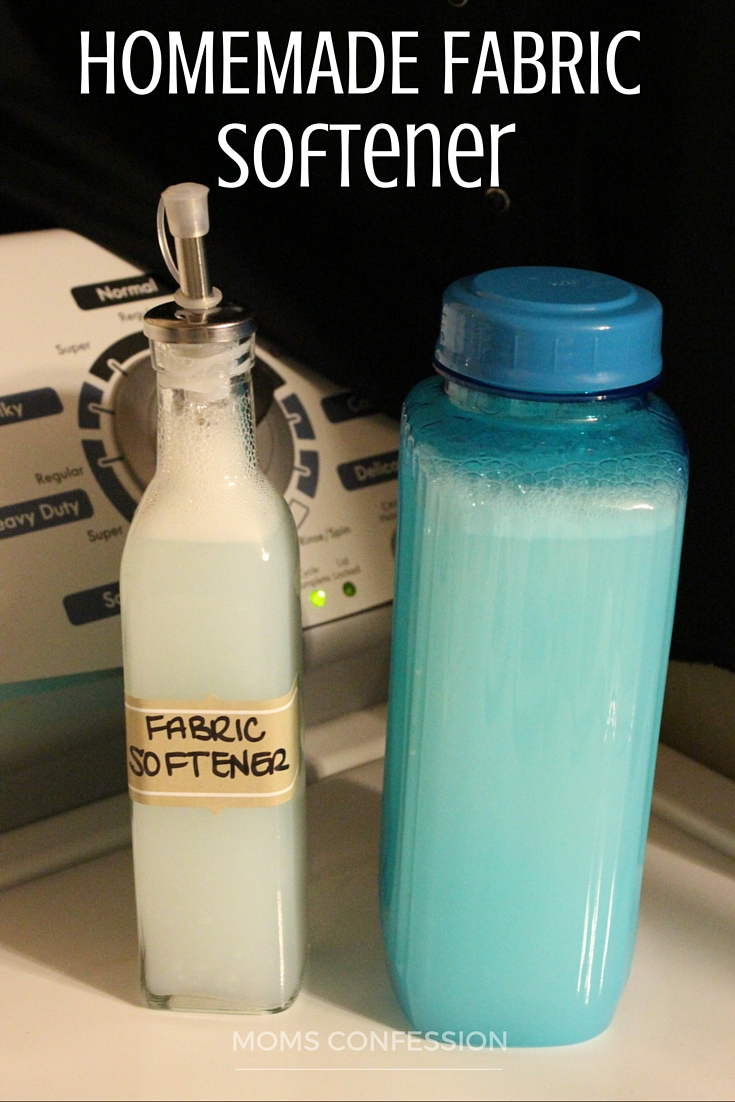 Homemade Fabric Softener Recipe
As long as they have clothes that are clean and smell good without any static…they are happy campers!  And I like happy campers so I'll keep it that way!  :)
Enjoy the savings!
Fabric Softener Recipe
1/3 cup conditioner (your choice)
3 tablespoons vinegar
3 cups hot water
How to make it:
Wisk all ingredients together in a bowl
Pour mixture into an old fabric softener container or decorative bottle
Use 1/8 cup in wash to keep clothes super soft!
If you like this fabric softener recipe, you may also like our powder laundry detergent…check it out!