Good Valentine's Day Ideas To Celebrate On A Budget
This year you can easily celebrate Valentine's Day on a budget with our fun tips. From Valentine crafts to party ideas and even foods to serve, you can make a frugal Valentine's Day a perfect fun filled day of love and romance for everyone.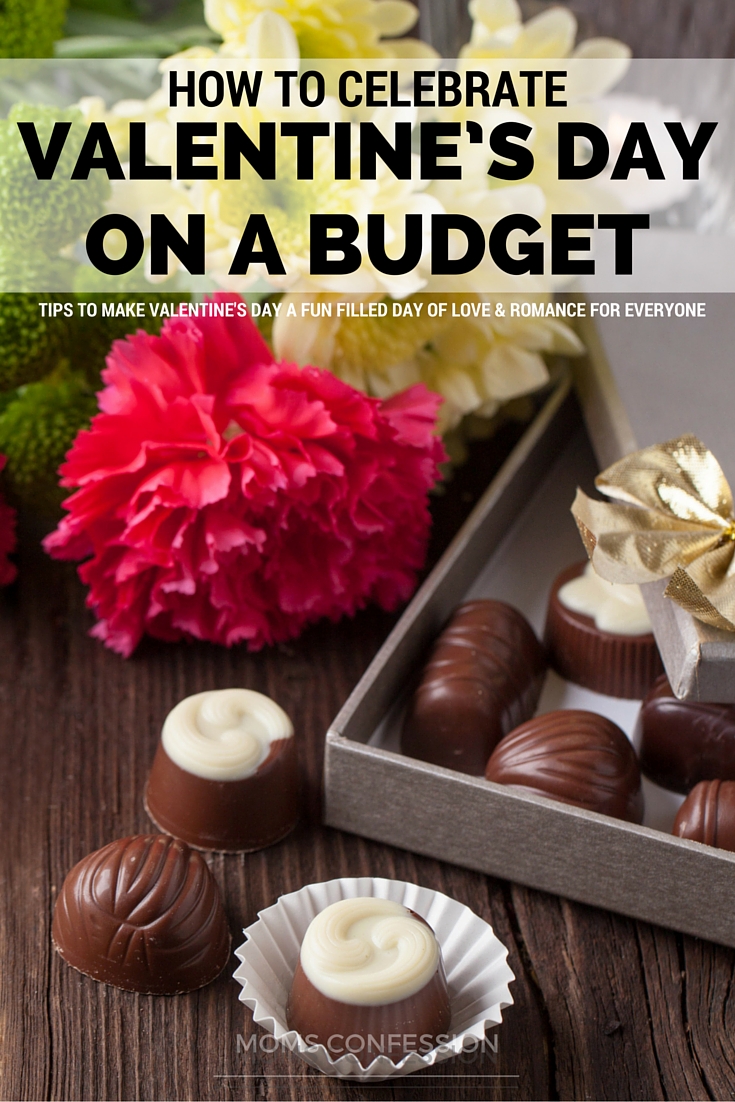 Valentine's Day Ideas On A Budget
Keep Valentine's Day Simple
Use Simple Valentine's Day Ideas.
There are so many fun and simple things you can do to make your Valentine's Day celebrations tons of fun without a lot of money being spent.
Below are some great ideas for how to take advantage of simple valentines day ideas.
Shop the local dollar store for decorations, candy, and cards
Use red and pink food coloring for everything from pancake batter to biscuit dough
Focus on heart shapes and keeping colors red, pink, white and silver
Use candles and white Christmas lights for mood lighting
Spend Time With Family on Valentine's Day
Stay in and cook for your family.
One of the biggest expenses on Valentine's day typically comes from going out for a fancy romantic meal. Instead of paying twice as much for atmosphere, find a great frugal but delicious recipe and use it as one of your valentines day ideas to stay in the budget yet still have romance.
Grab the candles, your lovely dinnerware, and even the champagne flutes and serve up a romantic meal for two, or even for the whole family, for half the price of what you would pay out at a restaurant.
Kids Valentine's Day Gift Idea
Make fun Valentine crafts with the kids.
Cute heart shaped crafts, painted hands and pink, red or white pom poms are at the center of a simple, frugal budget-friendly Valentine Day celebration with your family.
One of the best ideas for valentines day is just to stop and have fun making Valentine crafts with your kids.
Below are some simple craft ideas for valentines day that every child will love.
Paint their hands and press on paper to create a heart
Teach your kids how to fold the paper and cut to create a paper heart
Have fun using food coloring to make regular foods red or pink
Create a sensory bin with things like rose petals, confetti; heart-shaped toys and red or pink colored rice or popcorn for younger kids to play in
DIY Valentine's Day Ideas
Make presents for each family member instead of buying them.
Many people like to receive a homemade gift, and Valentine's Day is a perfect time for this. A valentine day present doesn't have to be big, fancy or expensive. It simply needs to be heartfelt.
This can include any number of things, but below we will list some of our favorite handmade items.
Coupon booklets for actions like a foot massage, doing dishes, watching the kids so they can have quiet or more TV privileges for children.
A hand knitted or crocheted scarf, hat or pair of gloves
Superhero capes made from t-shirts for kids
Photo calendars or unique portraits printed and framed
Homemade magnets for use in an office or on the refrigerator – these can feature pictures of the kids or each other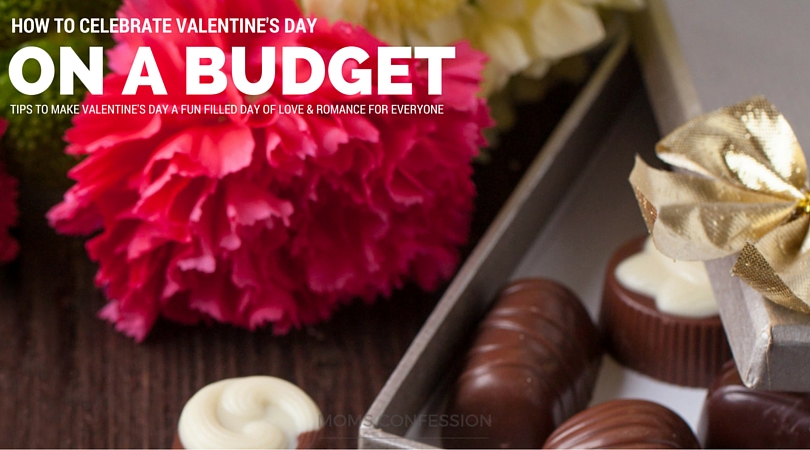 These are some great easy ideas to celebrate Valentine's Day on a budget. There are tons of Valentine day present and craft ideas in here to get you started toward a fun and happy day that won't break the bank.
Valentine's Day Ideas for Everyone