5 Lawn Care Tips For Lush Green Grass In Southern States
This shop has been compensated by Collective Bias, Inc. and its advertiser. All opinions are mine alone. #LoveYourLawn #CollectiveBias
If you live in the South like we do here in Texas, you know there is a need for lawn care that won't result in ugly brown grass. The heat and scorching temps of summer often leave it tough to keep green grass in your yard.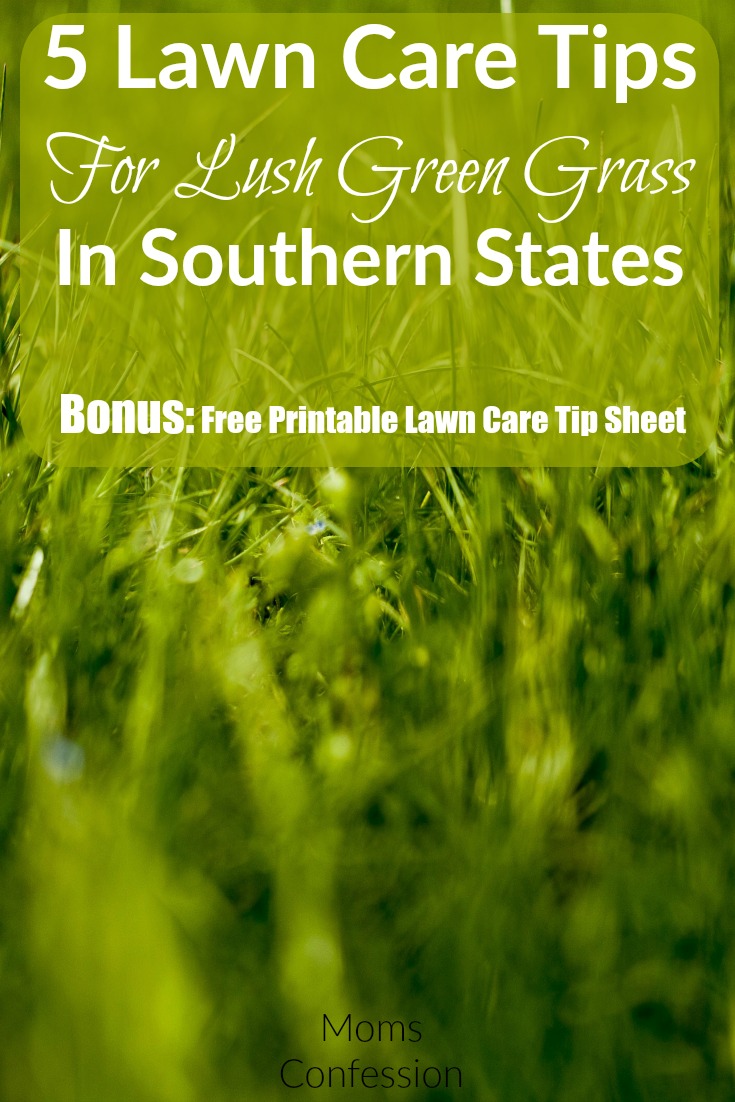 Ten years ago when we purchased our home, we knew there were lawn issues that would need to be addressed before we could get the lush green grass we longed for. Over the years we have tried product after product and many different lawn care tips from family and friends. As a result, we have pulled together some great lawn care tips that will result in lush green grass, even when you live in a hot state that makes it difficult.
5 Lawn Care Tips For Lush Green Grass In Southern States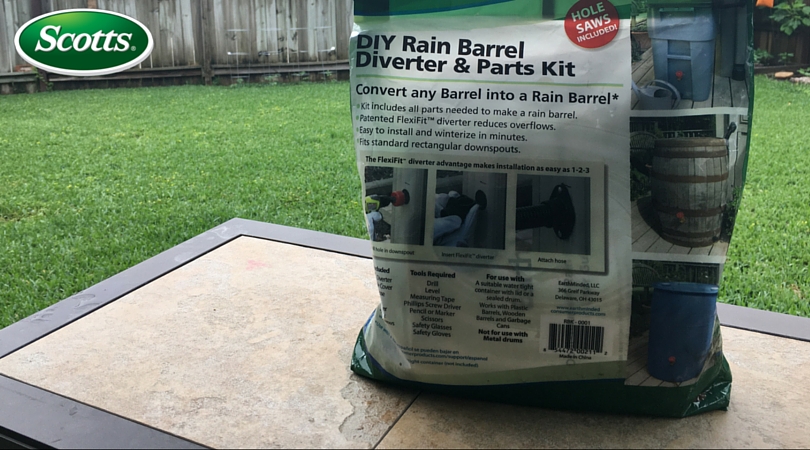 Use rain water for watering your lawn. If the cost of watering your lawn is too much, you can consider using a rain barrel to collect water to offset that expense. In Texas, the Spring months often bring rainfall that can easily be collected for use later to water the lawn. ;Rain barrels can be purchased inexpensively, and are often found to be decorative items for your yard. You can then use the collected water to use later when your lawn is dry and in need of watering.
Plant the right green grass variety for your region. Did you know there are many different varieties of grass and ground covering to choose from? When planting green grass in your lawn, you want to do research to make sure you are choosing the hardiest variety for your region. This can make a huge difference in how long the grass will stay green and lush in the hottest summer months.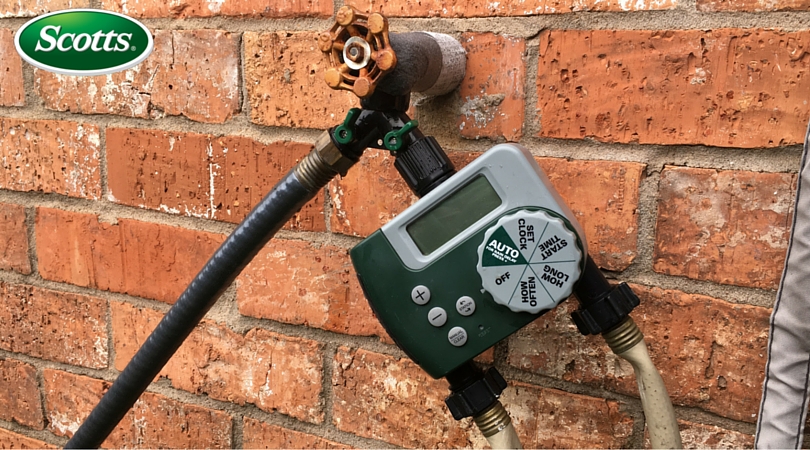 Use a sprinkler system at night. One of the best lawn care tips for getting that gorgeous green grass you want is to set up a sprinkler system in your yard. However, this can be costly, so you should set a water timer to only water your yard at night or early morning hours. When there is less sunlight and harsh temperatures to deal with, the water has a chance to soak into the ground and work toward making sure your grass grows beautifully.
Use edging and garden stones for decor. One simple way to add some curb appeal to your summer lawn is to invest in edging and garden stones that add some beauty while also helping to keep weeds at bay. There are multiple options for decorative edging rather than simple drab black or brown. Look for sculpted styles that are rounded instead of flat, or even invest in beautiful garden stones instead of a flat and ornate look around your yard. Edging can be just for drives and walkways, but also works great for gardens near the home edge, or even around all outside edges of your lawn.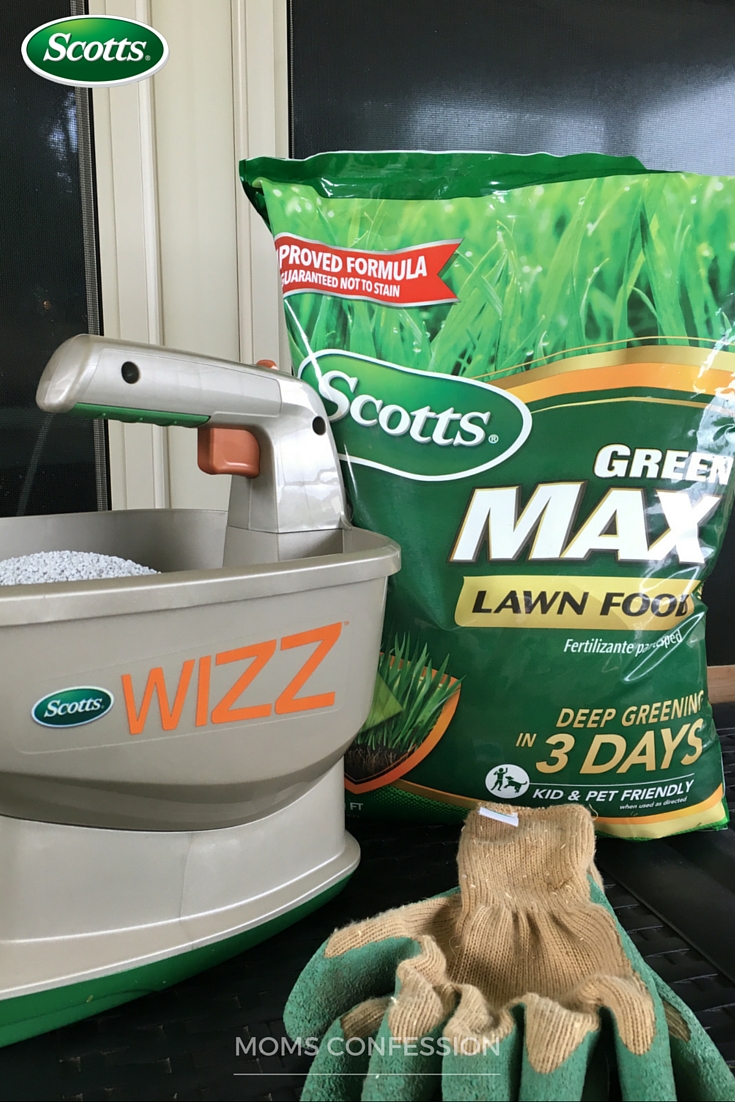 Use the right fertilizer for your grass. The best lawn care tips for green grass in Southern states is to use the right kind of fertilizer. There are tons of options out there to suit your needs, but it is important to focus on using what is appropriate for your grass and specific needs. A weed killer may be needed for some yards. Others might need a special product to help increase growth in dry areas. Get to know your needs and use the right product for your individual yard.
Our favorite products are Scotts® Green MAX™ Lawn Food and the new Scotts® Wizz™ Spreader, found at Walmart. Scotts® Green MAX™ Lawn Food helps achieve fresh and full green look for your lawn for entertaining with its 2-in-1 formula that provides all the essential nutrients for a deeper greening lawn in just 3 days! The Scotts® Wizz™ Spreader is the perfect battery-powered year round spreader to seed, salt, feed, and melt. It's the perfect quick and easy option when it comes to spreading lawn food on your lawn this spring.
Since one of the first things people see when they arrive at your home is your yard, these lawn care tips for creating a lush green grass curb appeal are ideal. Remember that no two lawns are alike, and it's definitely harder to reach that beautiful color you want in harsh Southern state summer climates, but these tips can make it easier to manage.
Looking for specific information for how Scotts® Green MAX™ Lawn Food can help solve your lawn problems? Click here to sign up for the Scotts' email reminder service to receive specific tips and information for your area!
This sweepstakes has ended…
While you're at it…enter the sweepstakes for the chance to win Walmart gift cards and Scotts® Spreaders!