Canary – The Smart Home Security for Everyone
For years, my husband has traveled. Whether the travel was during his military career or for a civilian employer, he has been in and out more times that I can count on my fingers and toes. Traveling for work is his life. It's what he does, but that leaves the kids and me at home without the "man" of the house home. With crime going on everywhere, the one thing we needed in our lives was a home security system that would give us all a sense of safety to continue living life as we knew it.
Over the years, we have looked into home security systems that are monitored by another company, but we could never find one with great ratings. We asked friends for recommendations, and there was always something that didn't sit well with us about the companies they recommended. Instead of locking ourselves into a contract, we decided to wait and find other solutions to protect our home and selves.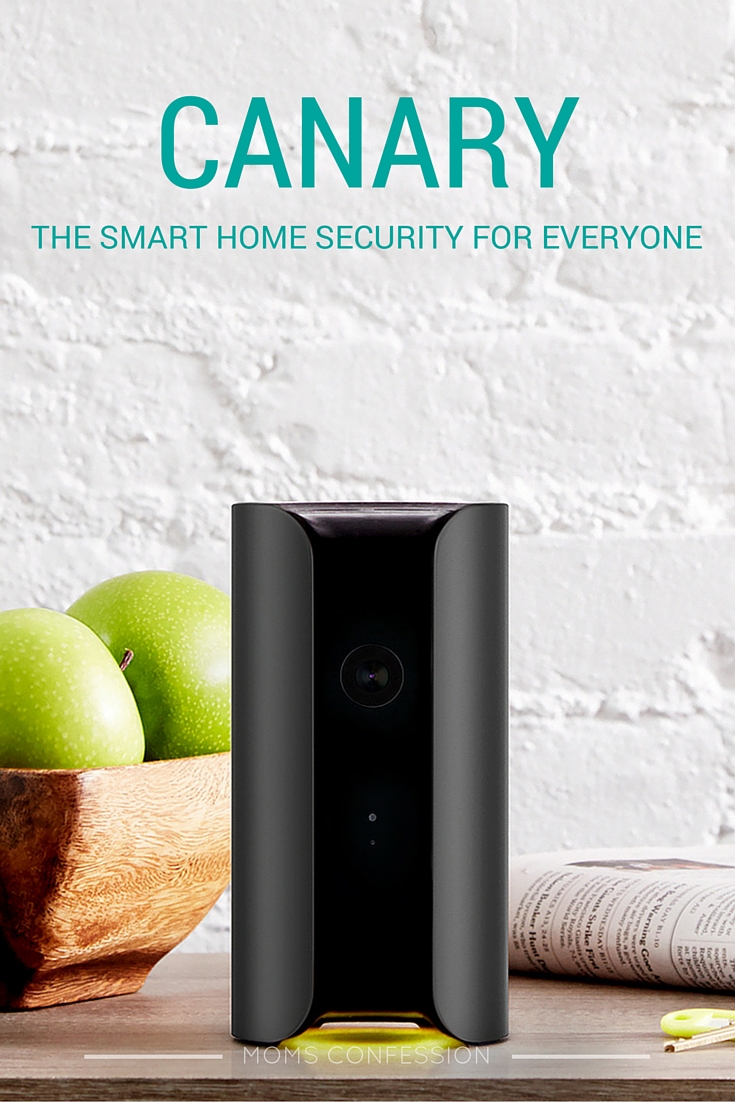 After talking with some other friends and family about how they are protecting their home and family, we learned about the Canary Indoor Wireless High-Definition All-In-One Home Security device. It's a "smart home security for everyone" and helps to keep your home safe and sound with motion detection notifications. Between the vivid 1080p resolution and infrared night vision, the 147º field of view lets you capture everything clearly up to 20' away. The best part about the Canary device is that it learns how you live your life over time. This allows for the notifications it sends you through the app to be more accurate.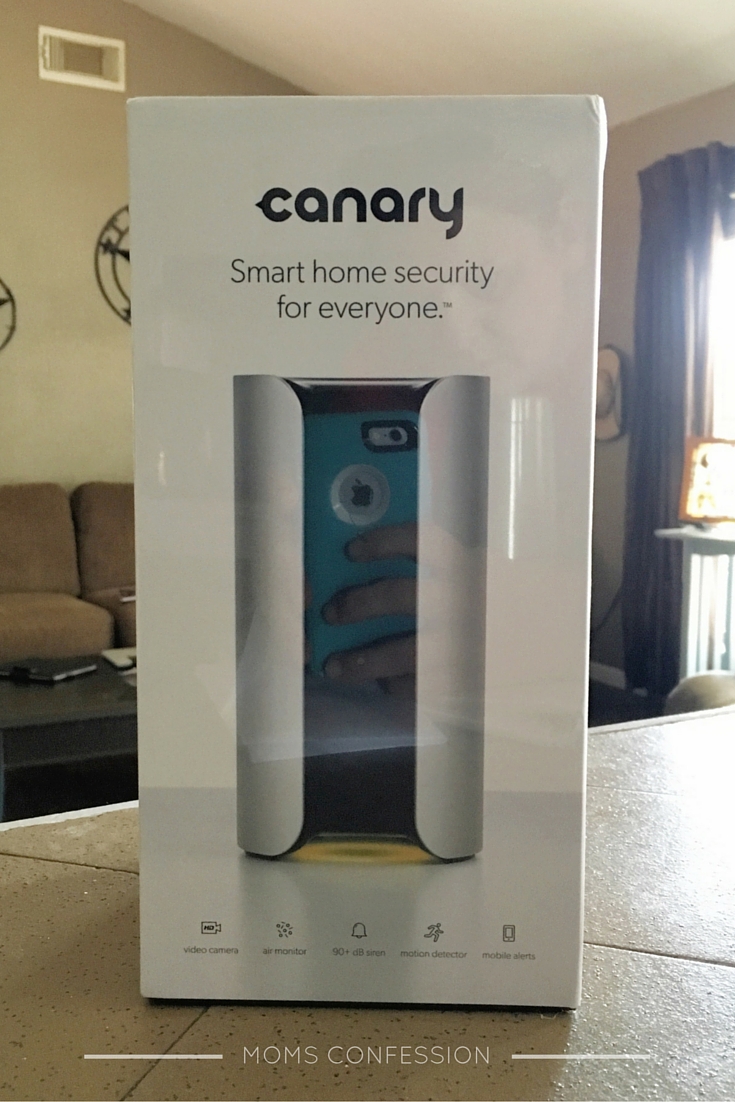 Stream live video from your home anytime: Canary's free mobile app lets you see what's happening from anywhere with your iPhone® or Android smartphone
Gives you a complete picture of what's going on at home, it puts you in control of how to react when something goes wrong.
The device is an excellent way to check in on kids or caregivers. If the device is set to "Arm," you'll receive a notification when someone arrives in your home. Use the "Watch Live" feature to check on everything from homework being done to house rules are being followed
Notifications keep you informed: receive movement-detection notifications that contain recorded footage and give you the options to watch live or sound the 90+ dB siren
The Canary Indoor Wireless High-Definition All-In-One Home Security device is simple to setup. It keeps your home safe and sound with motion detection notifications, HomeHealth Technology, and a 90+ dB siren. Oh yeah…I almost forgot about the siren!
You see, I live with a group of pranksters with my husband being the biggest of them all. You know where this is going… Anyways, the other day my boys and I were just chilling out, watching a tv show and all of a sudden the siren goes off and we all jump. Then I got the text from my husband who was live streaming the whole time…GOT'EM! We all busted out laughing when we realized that he was messing with us. You can bet that we will get him back for that one…someday! :)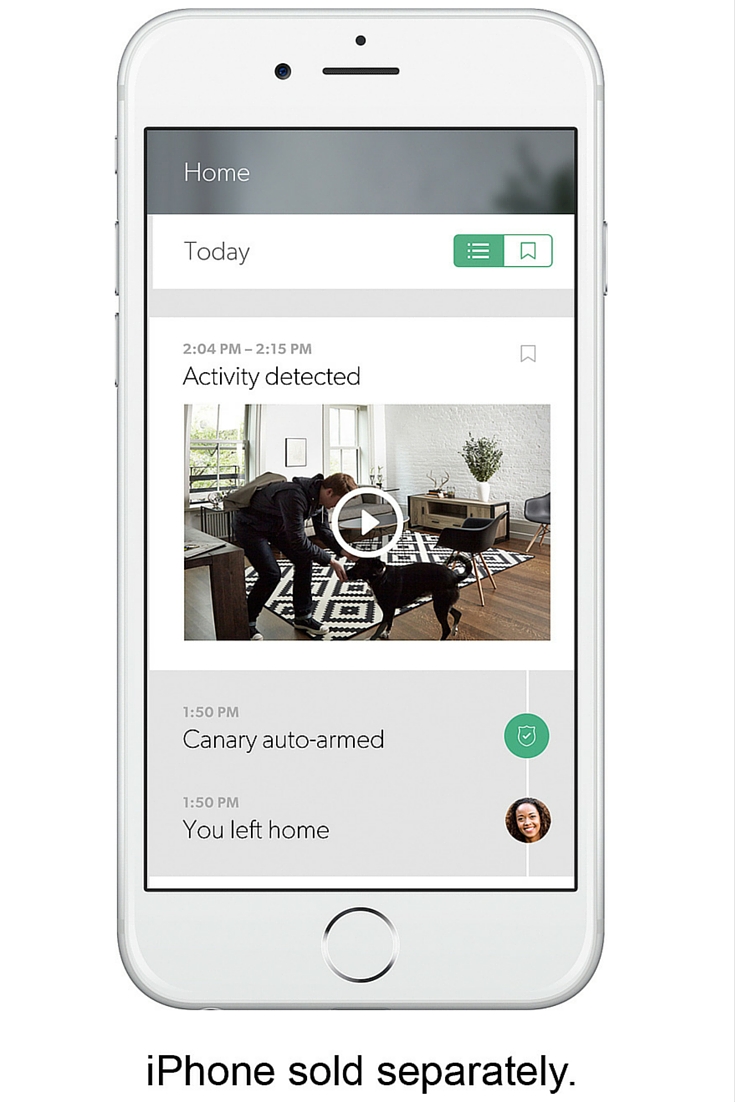 Easy to set up: just place the Canary in a central location, plug it in and connect to your Wi-Fi
Canary is the only solution with a 90+ decibel siren and a localized emergency call feature, which lets you contact authorities close to home from anywhere in the world
Since the March 2015 launch, nearly 75 known burglaries, home invasions, caretaker abuse and other emergency situations have been captured by Canary, resulting in multiple arrests
Canary's HomeHealth feature lets you know if the temperature and air quality of the home is safe and comfortable – you can monitor the air quality, temperature and humidity in your home from almost anywhere

Pair the Canary Home Security with the Netgear Nighthawk DST Router and DST Adapter as an all-in-one solution to support their home's connected devices. Much like our home, the average US household has 7 "connected devices" weighing down their home's network. Add on smart tv's, gaming, smart thermostats like NEST, and streaming shows on Netflix or Hulu and the WiFi network is shot unless you increase your monthly internet plans package. Netgear and Best Buy worked together to help provide consumers with an easy, all-in-one solution when they brought the Nighthawk DST Router to consumers.
More about Netgear Nighthawk
The AC1900 comes with one DST, or "Dead Spot Terminator," adapter – to eliminate your Wi-Fi dead zones; place it in an area where you get little/no reception, to improve Wi-Fi access. Additional adapters can be purchased for other dead zones.
This high-performance router was built to support 10+ connected devices – you can also prioritize devices for streaming videos or music, and included advanced features for lag-free gaming
I have been received the products listed above for free to provide this review and how it fits into my families lives. All opinions are 100% my own.