Beat the Heat at Typhoon Texas this Summer
Growing up in a small town has its perks, but it also has its drawbacks. Small town life is simple and a much slower pace than the big city lifestyle. As a kid, the highlight of my summer days consisted of hanging out at the indoor high school pool or setting up our own waterpark in the front yard with friends and having a good time in the water. When we weren't doing those water activities, we were swimming in the ice cold rice wells north of town. Even though we didn't have a water park near us, we found ways to enjoy fun in the sun in Katy, TX.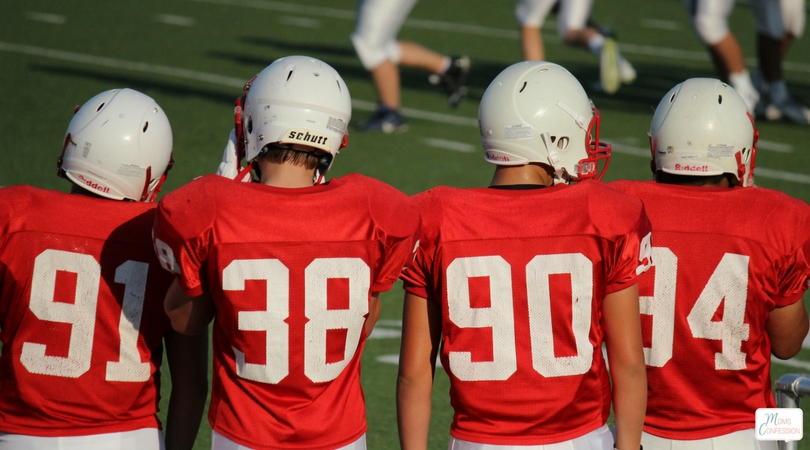 Since we moved back home (after my husband ETSed our of the military in 2005), coming back to the City of Katy only seemed like the right thing for our boys. They could reap the benefits of a simple, small town atmosphere with big city convenience while also receiving one of the best educations the state of Texas has to offer. Oh and let's not forget, they could also have the opportunity to play Katy football with the 8-time state champions. Go Tigers!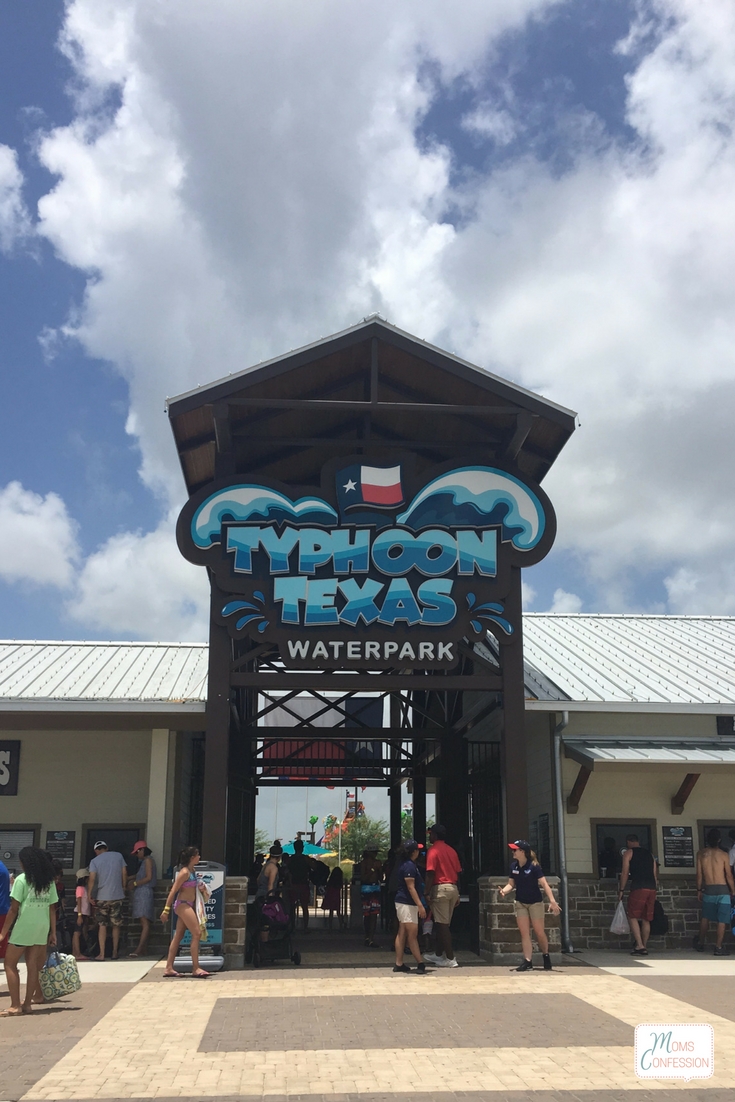 While all these things have been great, we have watched our little town growing into a population greater than the city of Pittsburgh with the surrounding Katy area growing. With all that growth, comes new business. New businesses, like Typhoon Texas and it's been a great thing for the City of Katy, TX.
As a second-year season pass holder, I can tell you it has been well worth the investment, giving our family the opportunity to create more family memories of having fun the sun.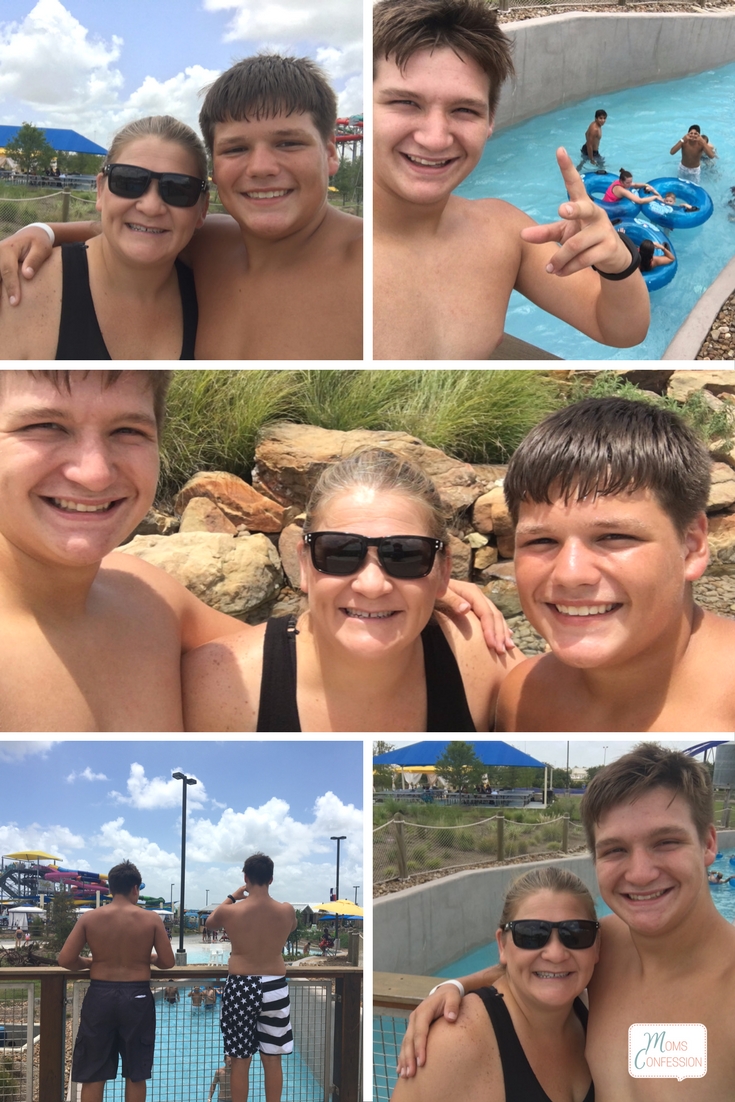 Most of our boy's friends have season passes as well so they can meet up with them in what I feel is a safe environment without having the watchful eye of mom or dad over their shoulders. After all, they are teenagers and need to have a little more freedom to grow.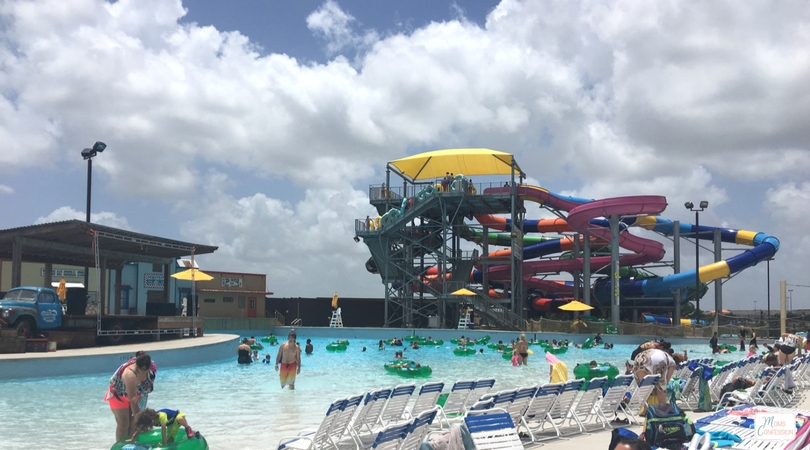 Typhoon Texas Rides
Typhoon Texas has rides for all ages which makes it a great family destination for the West Houston area. You can enjoy the Texas Twister where raft goers experience a serpentine adventure before zooming up a Texas-sized boomerang wall, the Duelin' Daltons with its seven-story, free-fall slides, the eight-lane Lone Star Racers, the winding waterslides of the Snake Pit and the thrill of the Typhoon, where the fun of a winding waterslide collides with the exhilaration of white water rafting.
Plus, the tiniest of waterpark-goers will experience hours of fun at Typhoon Texas' Gully Washer play area with its 800-gallon water bucket, more than 100 spray areas, eight platforms, seven different slides, elevated walkways and rope bridges.
I just got back from dropping my boys off at the water park. With all this talk about what Typhoon Texas has to offer for families, I'm going to join them now. So if you'll excuse me…I'm ready for some in the sun at Typhoon Texas!
Hope to see you there this summer season!
Go to www.TyphoonTexas.com to purchase season passes and day passes.
Continue reading to learn more about the best waterpark in Katy, TX below and how you can join me there this season!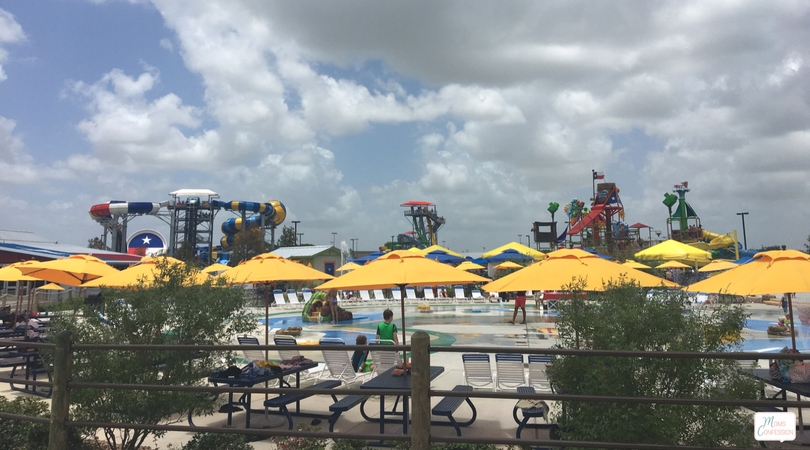 Typhoon Texas offers several enhancements for the 2017 season: 
extended operating hours until 10 p.m. on Thursday, Friday and Saturday nights for Thursday Movie Nights, Friday Night Slides and Saturday Family Nights
$25 after 5 p.m. twilight rate, ideal for working parents who want to enjoy the park at the end of the day
upgraded movie night presentation with a new, Texas-sized wave pool screen with theater-like Surround Sound audio
more free, on-site parking and additional shade structures
And we can't forget to mention:
a well-trained staff
great family friendly atmosphere
tons of summer memories for the whole family to remember for years to come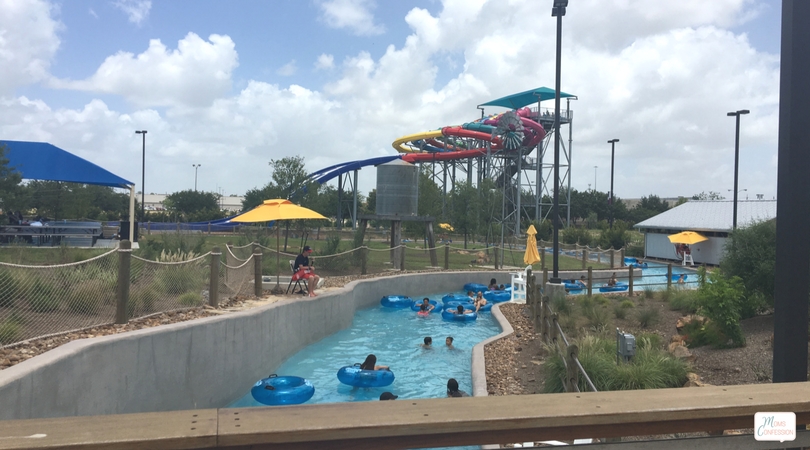 Benefits of a Season Pass at Typhoon Texas
2017 season pass holders can enter the water park 30 minutes prior to opening every day, a great way to experience the attractions of the park before they open to the public.
Typhoon Texas Houston season pass holders also enjoy unlimited free admission to the all-new Typhoon Texas-Austin.
Season pass holders receive 15 percent off purchases of retail items, food, weekday cabana rentals, Splash Camps and birthday parties. Plus, they can pay for food and beverage items with their sMART Lynq wristband which links to a season pass holder's credit or debit card.
The park offers poolside cabanas, private lockers, and mouth-watering barbecue, slow-smoked on-site daily, among its many food-and- beverage offerings.
Typhoon Texas – Katy Ticket Prices
Weekend and holiday single-day passes are $44.99
Weekday single-day passes are $39.99
Children under 48" tall, seniors 55 and over and military personnel (with military identification) are $32.99
Children ages two and under are free
Twilight tickets (available at the ticket window only) after 5 p.m. are $25
Go to www.TyphoonTexas.com to purchase season passes and day passes.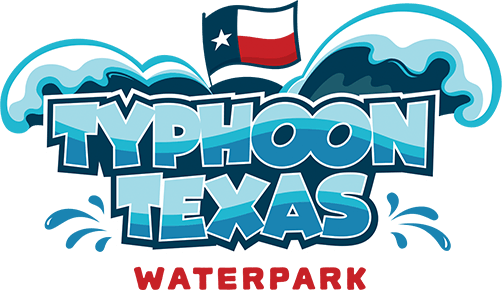 Typhoon Texas Locations
Typhoon Texas – Houston
555 Katy Fort Bend Rd
Katy, TX 77494
Typhoon Texas – Austin
18500 TX-130 North Service Road
Pflugerville, TX 78660
Typhoon Texas Hours
Sun – Wed: 10:30am – 8:00pm
Thur: 10:30am – 10:00pm (or after movie)
Fri – Sat: 10:30am – 10:00pm
More Things to Do In the Katy Area