Hanging Christmas Lights With Ease & The Little Giant Xtreme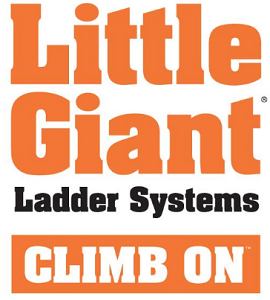 Have you seen the infomercial for the Little Giant Xtreme ladder yet?  I am a night owl so I always seem to catch it on TV at weird hours of the night.  Since I saw it the first time, I said "I have to have one!"  Well, ladies and gentlemen that dream has come true thanks to the awesome folks at Little Giant Xtreme!  Yes, I have an awesome new ladder that is everything that they say in their infomercial and it couldn't have arrived at a better time.
Last weekend, it was time for us to climb up on the roof and put the Christmas lights up because our old ladder didn't extend to the top of the roof.  So my husband seemed to think it was safer and easier to just climb on the roof to get the lights on the house.  Oh and we can't forget that you have to climb back up to take them down…UGH!  I have dreaded putting lights on the house for the last 6 years, but I always seem to be up there right along side my husband to get the job done.

This year was so much easier…no climbing on the roof! YES!! :)  This year we had our very own Little Giant Xtreme ladder that extended all the way up and even I could reach the top standing on the comfort step (which I have to say was surprisingly sturdy).  The air deck station helped to keep light hooks handy and having the tip and glide wheels helped in getting the ladder from point A to point B so much easier than carrying it from place to place. The rock locks change the height with a simple click and I can't forget about the quad-lock hinges that allow for rock solid adjustments at any angle.  Did I mention that it's 24 ladders in one?!?!  How amazing is that?
Oh and one last thing!  Do you know how long it takes to get the Little Giant Xtreme ready to store for your next project?  It takes less than…wait, I can't say!  You have to see this video that I put together to see how easy.  Enjoy!
So are ready to win your very own Little Giant Xtreme Ladder?  If so, keep reading along for all the details!
The Giveaway
One lucky winner will receive a Little Giant Xtreme Ladder of their own!!
Mandatory Entry:
Visit Little Giant Xtreme and tell me what your favorite safety feature is
All the details and fine print
Giveaway will begin today and end on December 19th. Winner will be picked at random through the plug in "And the Winner Is" and notified by email. The winner will have 48 hours to claim their prize (otherwise a new winner will be chosen). Enter as many times as you like! Open to US residents, 18 years of age or older.
I was given this opportunity from Little Giant Xtreme. I received a Little Giant Xtreme, information and/or product listed above, but my opinion on the product or service is 100% honest. No other compensation was given or received.