Simple Organizing Tips For Your Cosmetics
I love using these great organizing tips to get my makeup drawer in order!  If you love makeup, then you should know how quickly it can accumulate. It seems as though new formulas and colors are coming out all of the time, possibly giving you the urge to splurge.  Keeping all of your new and favorite cosmetics organized is easy with these great tips!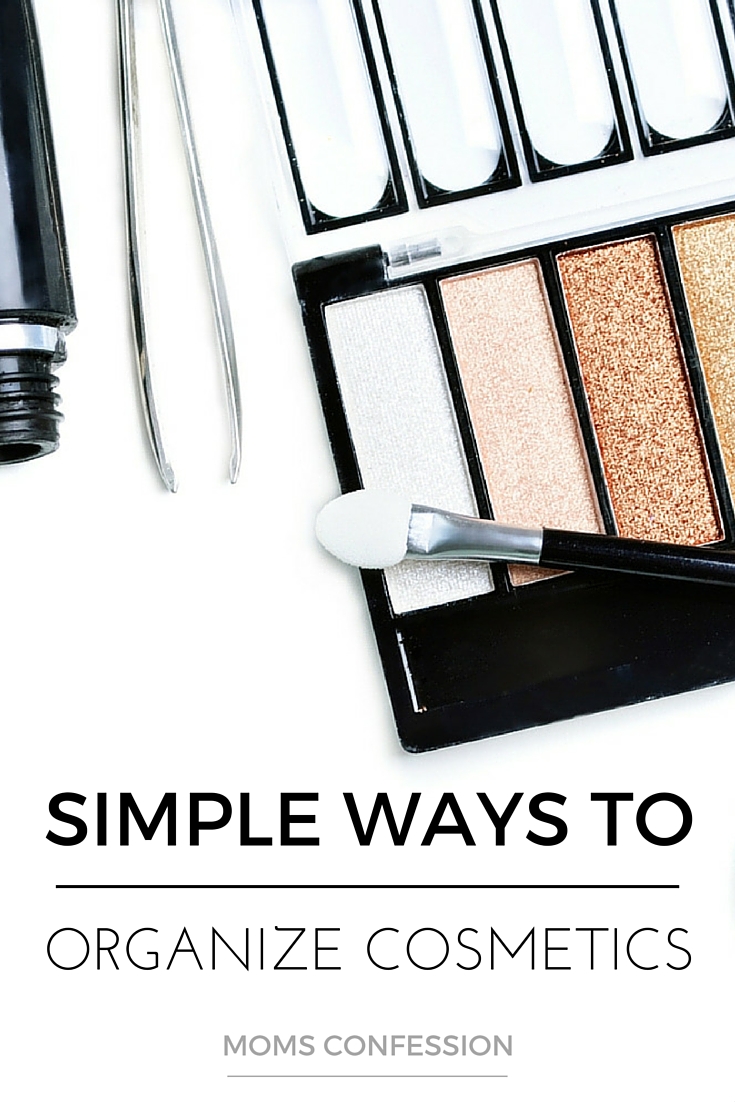 Simple Organizing Tips For Your Cosmetics
Weed out the bad
Chances are you may have some expired cosmetics in your stash. One of the easiest organizing tips for your cosmetics is to go through and toss out anything you have not used in the last six months. It could be a breeding ground for bacteria. An excellent way to keep on top of this is to use a marker and date the package when you open it next time. This will give you a timeline of how fast you go through something, as well as what is not being used often enough to keep on hand. Toss out old and expired cosmetics to stay healthy as well as free yourself up some space.
Re-examine your style
Do you still love rocking the red lips? The smoky eyes? If you have not done these looks in a long while, you don't need to be holding onto the cosmetics either. Get rid of any colors that are no longer functional for you.  That blue eyeshadow from your teen years may need to go, but your favorite brand of mascara may be the same you will use forever.  Get to know your makeup style and keep things simple.
Hit up the dollar store
The dollar store has tons of small plastic storage baskets perfect for bathroom drawers. You can organize longer cosmetics such as lipsticks and liners in these baskets. Plus, they wipe clean rather easily making them makeup friendly.  I also love using drawer organizers to help separate different types of items in my bathroom drawers.  It makes keeping things like makeup brushes, eyeliner and lip liner easy in individual trays.
Utilize magnets
Glue magnets onto smaller eyeshadows and glosses and hang the items from a metal board. This is one of the easiest organizing tips to keep items from getting lost, shuffled, or stepped on as they will be right at your fingertips.
Try a jewelry box
The compartments and drawers of larger jewelry boxes are perfect for storing makeup too. If you find a jewelry box you like then buy it, chances are your makeup will fit into it nicely and the piece as a whole will look lovely on your dresser table. One of my favorite organizing tips about this method is that many also come with a mirror.  That means you can easily use the box as a vanity and organizer at the same time!
Use a shoe holder
An over the door shoe holder is perfect for storing makeup. Simply slip the items into the compartments, and they will be right at your fingertips when you need them. If the pockets are not clear, simply add a peel and stick label.  This usually works best for those that have a large collection of multiple items, but there are varying sizes of hanging storage bags that work just as well.
Save those department store freebies
Department stores give out scores of free makeup bags. Save these or snag some at your favorite thrift store to use for staying organized. You can easily mark each bag (eye makeup, blush, lipsticks, etc.) and keep the designated items in each. When you know, you need a certain thing it is as simple as grabbing the labeled bag.  This is one of my favorite inexpensive organizing tips that can be used for even the most budget-minded!
Don't let your makeup and cosmetics take over your life. Instead, use our organizing tips for keeping your cosmetics organized easily.  Stay on top of the bathroom clutter, and make yourself more beautiful at the same time!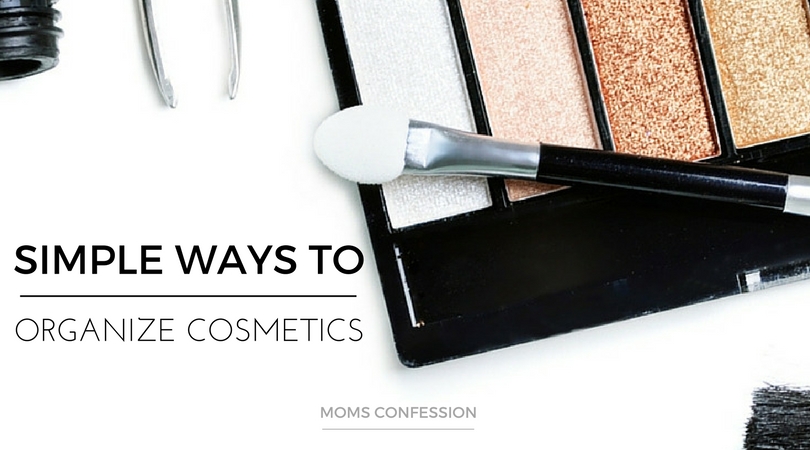 More cleaning and organizing tips: